Diya, Candle, Fire Cracker, 'Bharat Mata ki Jai, Ham Honge Kamyaab' Mark #9pm9minutes show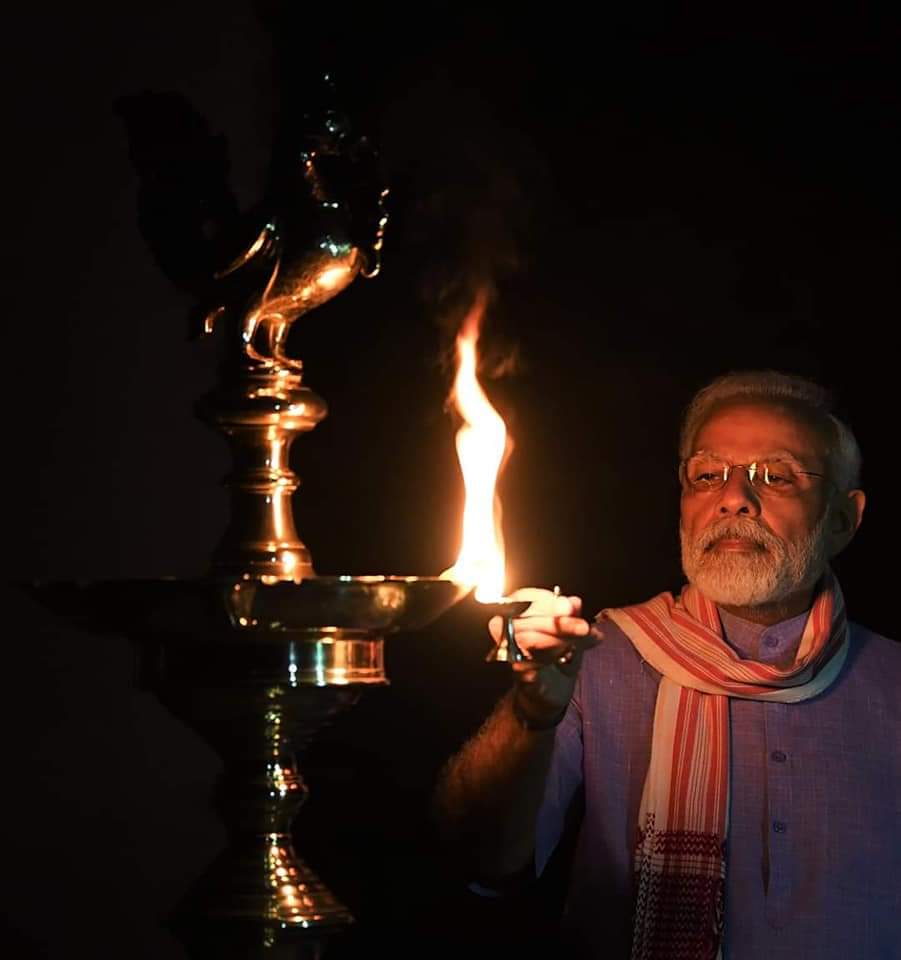 Pune, April 5, 2020: For 9 minutes beginning 9 pm, it was not Diwali but the experience of this moment was not less than Diwali. It was a Diwali of the resolve, dedication, support and cooperation of 130 crore Indians.

On the call of Prime Minister Narendra Modi, the entire nation together celebrated this nine-minute Diwali. This Diwali has also been a source of encouragement to health workers, police personnel and those involved in other essential services in the service of the people amid this epidemic.

In the war against Corona, all Indians were asked by Prime Minister Modi to show their solidarity through lamp, candle or flashlight for nine minutes. The effect of the PM's appeal was that just after 9 pm people switched off the lights of their homes and stood lighting the lamps on the terrace, doors and balconies.

However, in many localities including Hadapsar, Peth areas, Sinhgad road, Pimpri and other people were seen bursting fire crackers on roads. Many people were singing songs 'Ham Honge Kamyaab' and raised 'Bharat Mata ki Jai' slogans.

Earlier on the appeal of Prime Minister Modi, on the day of Janta Curfew on 22 March, the same enthusiasm was shown by the people. On that day, for five minutes at 5 pm, Modi appealed to the people to show respect to the warriors engaged in the fight against Corona by ringing bell, clapping thali or beating plates. On this appeal, at exactly 5 pm, the whole country united and reverberated the atmosphere with the sound of bell, clap, thali and conch.