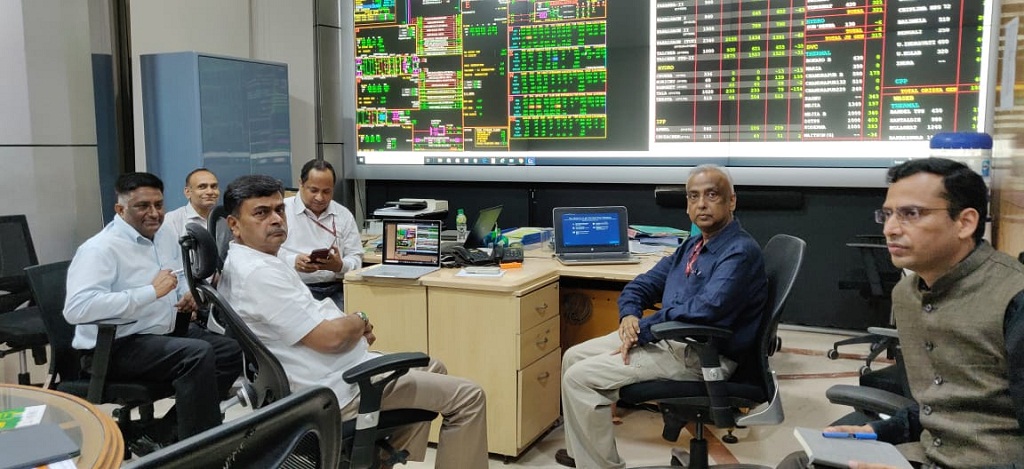 New Delhi, April 5, 2020: As crores of Indians switched off lights in their homes #9pm9minutes, the demand in electricity dropped by 32,000 Mega Watt (MW) from the power grid.
"While I was away with my officers monitoring the grid at the National Power Monitoring Centre during #9pm9minutes my family members were all together lighting diyas of hope and positivity for all of us", tweeted RK Singh, Minister of State (Independent Charge) Power and New & Renewable Energy.
He also tweeted, "Demand in the grid came down by 32000 MW within a few minutes but the frequency and voltage was mantained within the normal range. The drop in national demand by 32000 megawatts shows a huge response of the nation to the call of the Prime Minister.
Huge response to Hon'ble Prime Minister's call to switch off lights and light a lamp as a show of national solidarity in the fight against #COVID19.
The demand went down from 117300 Megawatts at 2049 hrs to 85300 Megawatts till 2109 hrs; that is a reduction of 32000 Megawatts. Then it started increasing. Frequency was maintained within a band of 49.7 to 50. 26 Hz, which means the voltage was kept stable.
The national grid operator POSOCO and the national, regional and state load despatch centres did a great job with support from all generators; NHPC, NEEPCO, THDC, SJVNL, BBMB, NTPC, all state gencos and IPPs, Transcos and Distribution companies and their officers and staff.
Congratulations to all of you. The national power system works as a team. INDIA stands together with the Prime Minister. Jai Hind!"
For 9 minutes beginning 9 pm, it was not Diwali but the experience of this moment was not less than Diwali. It was a Diwali of the resolve, dedication, support and cooperation of 130 crore Indians. On the call of Prime Minister Narendra Modi, the entire nation together celebrated this nine-minute Diwali. This Diwali has also been a source of encouragement to health workers, police personnel and those involved in other essential services in the service of the people amid this epidemic.