Dr. D. Y. Patil Medical College, Hospital and Research Centre in Pune Promotes Patient Safety During Week-Long Awareness Event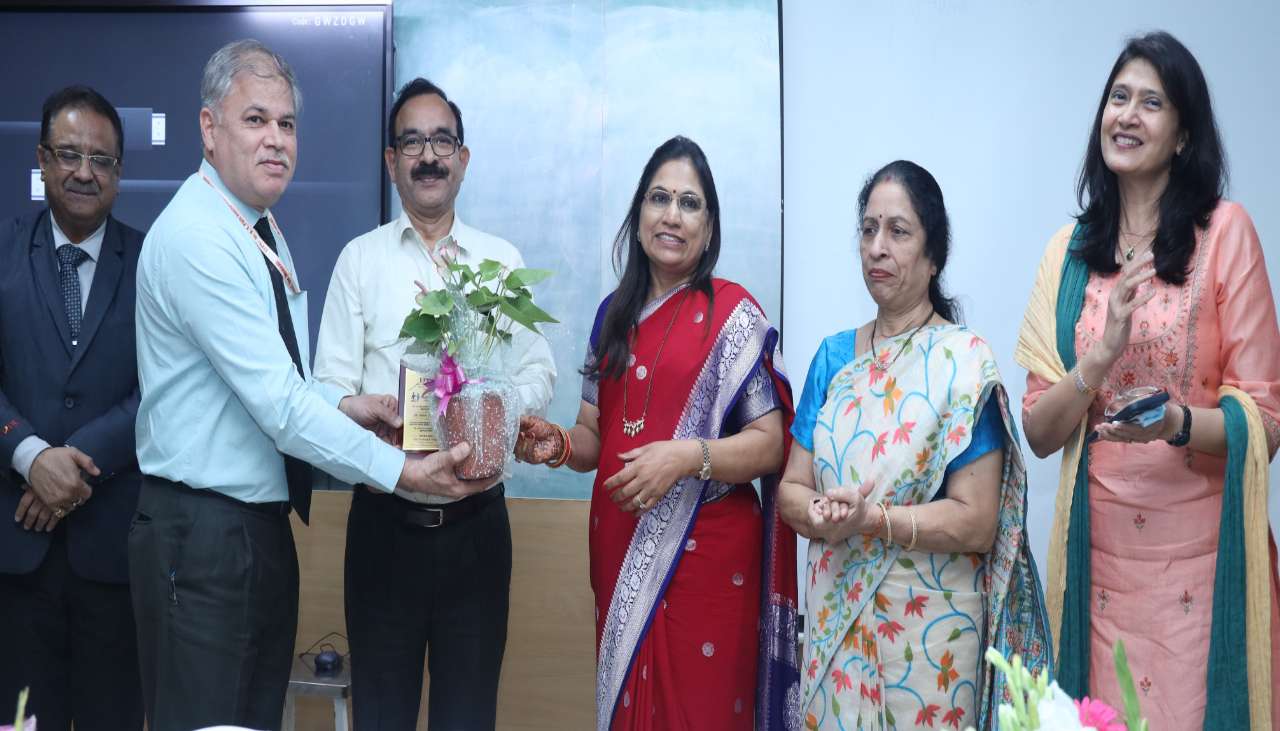 Pune, 27th September 2023: Dr. D. Y. Patil Medical College, Hospital and Research Centre, Pimpri, Pune, once again demonstrated its unwavering commitment to patient safety by organizing a dedicated Patient Safety Week from September 19th to September 25th. This initiative aimed to heighten awareness about the paramount importance of patient safety in healthcare settings, emphasizing its role in preventing harm, improving healthcare quality, and fostering trust between patients and healthcare providers.
Throughout Patient Safety Week, a distinguished panel of healthcare experts conducted enlightening sessions on various facets of patient safety. Topics ranged from effective communication to the safe administration of high-alert medications and the intricacies of safe surgery. These sessions served as a platform for sharing knowledge, best practices, and innovations in patient care, reinforcing the hospital's commitment to excellence in healthcare.
The highlight of the week was the closing ceremony, graced by the esteemed presence of Dr. Jagannath Dixit, renowned for popularizing the 'Dixit diet'. Dr. Dixit, a celebrated figure in the field of healthcare and wellness, shared his insights into the importance of a balanced lifestyle in promoting overall well-being. His participation added a distinctive touch to the culmination of Patient Safety Week, leaving attendees inspired and motivated.
Speaking about the significance of the event, Dr. Bhagyashree Patil, Pro-Chancellor of Dr. D. Y. Patil Vidyapeeth, Pune, said, "Patient safety is at the core of our healthcare philosophy, and Patient Safety Week provides us with a unique opportunity to underscore its importance. Through a week filled with informative sessions and expert insights, we aim to not only raise awareness but also empower our healthcare community with the knowledge and tools needed to deliver the safest possible care to our patients."
Chief Guest Dr. Jagannath Dixit also shared his thoughts on the occasion, stating, "In the pursuit of better health, patient safety is a non-negotiable aspect. I'm delighted to be part of an initiative that prioritizes this critical facet of healthcare. It's heartening to see institutions like Dr. D.Y. Patil Medical College, Hospital and Research Centre take a proactive approach to ensure the well-being of their patients."
Patient Safety Week at Dr. D. Y. Patil Medical College, Hospital and Research Centre, Pimpri, Pune, serves as a shining example of the institution's dedication to providing world-class healthcare while continuously striving to enhance patient safety standards.