Waheeda Rehman to Receive Prestigious Dadasaheb Phalke Lifetime Achievement Award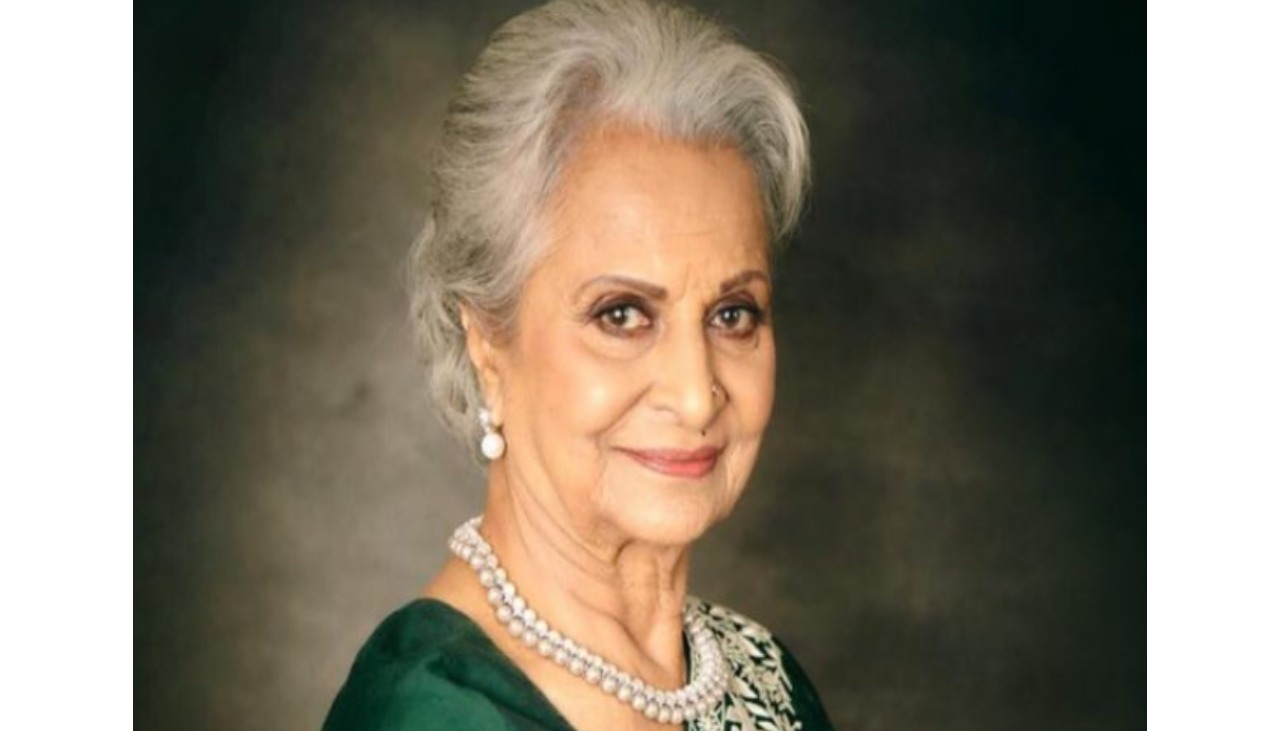 New Delhi, 27th September 2023: Renowned Hindi cinema actress, Waheeda Rehman, celebrated for her exceptional contributions to Indian cinema, has been selected as the recipient of the esteemed Dadasaheb Phalke Lifetime Achievement Award. This distinguished recognition was announced by India's Prime Minister and Information and Broadcasting Minister, Anurag Thakur, via his social media account.
Anurag Thakur expressed his delight and honor in declaring that Waheeda Rehman would be conferred with the prestigious Dadasaheb Phalke Lifetime Achievement Award. He acknowledged her outstanding and enduring impact on the Indian film industry, stating, "I am extremely happy and honored to announce that Waheeda Rehman ji is being honored with the prestigious Dadasaheb Phalke Lifetime Achievement Award this year for her outstanding contribution to Indian cinema."
Anurag Thakur went on to highlight Waheeda Rehman's illustrious career, emphasizing her critically acclaimed performances in movies such as 'Pyaasa,' 'Kaagaz Ke Phool,' 'Chaudhavi Ka Chand,' 'Saheb Biwi Aur Ghulam,' 'Guide,' and 'Khamoshi,' among many others. He noted that throughout her remarkable five-decade-long career, she portrayed diverse characters with exceptional finesse.
The Information and Broadcasting Minister also noted her accomplishments, stating, "She has received the National Film Award for the film Reshma Aur Shera. Padma Shri and Padma Bhushan awardee Waheeda ji has given an example of the dedication, commitment, and strength of an Indian woman, who is capable of achieving success in professional life with her hard work."
In addition, Anurag Thakur underscored the significance of honoring Waheeda Rehman at a time when the Nari Shakti Vandana Act, a historic legislation celebrating women's empowerment, was passed by the Parliament. He lauded her contributions to society beyond her film career, and this Lifetime Achievement Award stands as a genuine tribute to one of Indian cinema's leading actresses.
The announcement of this prestigious award recognizes Waheeda Rehman's indelible mark on Indian cinema and her dedication to both her craft and the betterment of society. It is a momentous occasion in the annals of Indian cinema history, celebrating a cinematic icon who has touched the hearts of millions with her exceptional performances.