DSK's D S Kulkarni injured in accident on Expressway, driver dead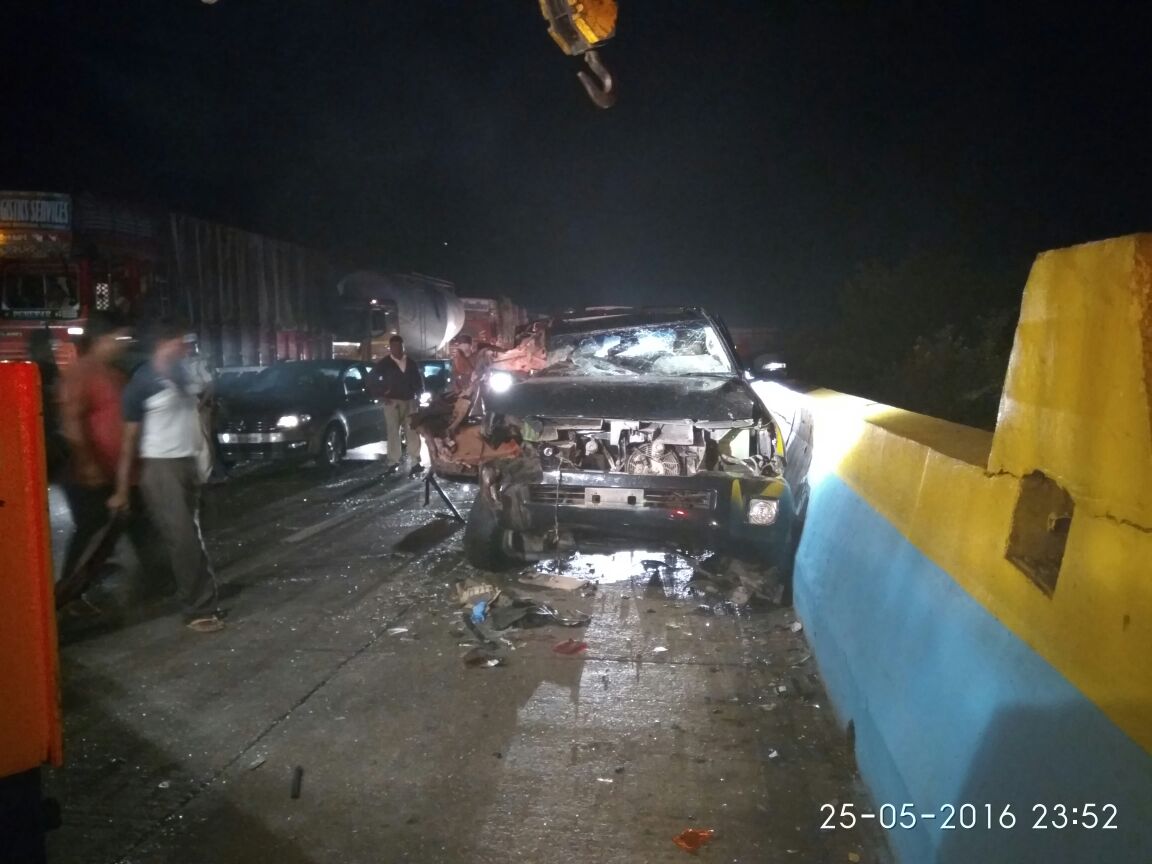 Pune, May 26, 2016 – Well known builder D S Kulkarni, founder, chairman and managing director of D S Kulkarni Developers Ltd (DSK), survived while his driver died in a massive accident on the Pune Mumbai Expressway on Wednesday.
The accident happened around 11.15 pm near Khandala exit on the Expressway.
Kulkarni is admitted in the ICU at Lokmanya hospital in Nigdi. The deceased driver has been identified as Niraj Ramkiran Singh , a resident of Ganeshnagar, Bopkhel.
Kulkarni was returning to Pune in his Land Cruiser. There were three persons in the SUV. Kulkarni was sitting on the back seat while Kate was sitting beside the driver. They had crossed the tunnel and reached Khandala exit when container coming from opposite direction crossed over the divider and hit the Land Cruiser head-on. The SUV was almost crushed.
All the injured were rushed to hospital. However doctors declared Singh dead on arrival.
"Singh worked with me for last 22 years. I will make sure that he gets justice. This road has seen many deaths. I will fight to see that no more deaths occur here," Kulkarni said in a Facebook post.
Police said that the container driver is on the run.