DSTSC (ARMY & AIR FORCE)-05 COMMENCED AT MILIT PUNE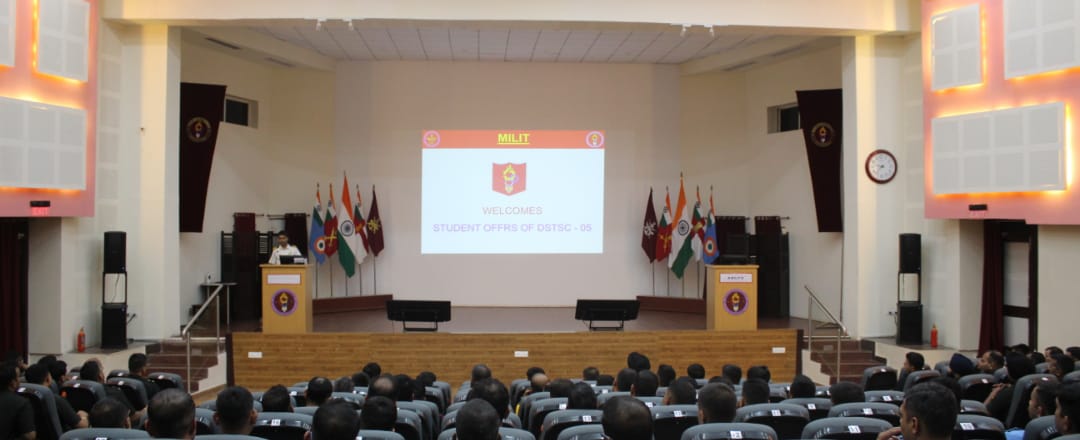 Pune, 13th June 2022: The Defence Services Technical Staff Course- 05 which is a flagship course of the Army & Air Force commenced today on 13 Jun 22 at Military Institute of Technology, Pune. An Inaugural Function was held to mark the commencement of the prestigious Tri-Services courses. Air Vice Marshal V Rajasekhar, Commandant, MILIT presided over the Inaugural Ceremony and delivered the welcome address to the Officers. Primary aim of the course is to update the mid level officers in the field of Jt Military technologies available and their applications during Jt war fighting.
The Chief Guest emphasised on Jointness among the three services for fighting wars in multi-domains in future conflicts. He stressed upon the training on niche technologies like Artificial Intelligence, Big Data Analytics, Internet of Things, Mechatronics, Robotics, Unmanned Aerial/Land/Sea vehicles, Adv Communication systems and advanced armaments which will play stellar role in wars.
During the Inaugural address the Chief Guest encouraged the student officers to appreciate the requirements of the Services and gain maximum knowledge during the stay, which can be implemented efficiently in their future tenures at Service HQs, Fields, Command & Integrated Headquarters.
A total of 103 Officers from Army and 35 Officers from Air Force including 02 from Sri Lankan Air Force who have been specially selected through a rigorous process have joined the course.