Effect Of Omicron: Flight Ticket Prices Doubled, New Guidelines Applicable From Today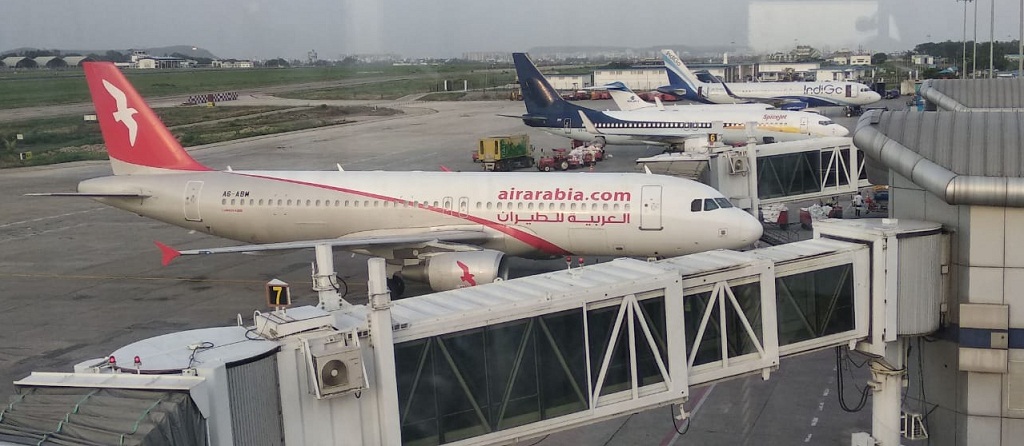 New Delhi, 1st December 2021: Due to the new variant Omicron of the Coronavirus, airline companies have increased airfare on many international routes. Airfares from India to countries like the US, UK, UAE, and Canada have more than doubled.
The new guidelines implemented by the central government to protect against Omicron have also come into force from Tuesday midnight. Due to the process laid down in these guidelines, air travelers may have to wait for 6 hours at the airport. According to media reports, thousands of passengers coming from countries where Omicron has been found may have to wait for 6 hours at Delhi airport.
Actually, because of the threat of Omicron, the central government has issued a new guideline, which will be effective from December 1 at midnight. In the new guideline, RT-PCR testing has been made mandatory at the airport of passengers coming from more than 14 countries where cases of Omicron have been found.
The rate of flight tickets from Delhi to London has increased from about Rs 60,000 to Rs 1.5 lakh. Similarly, the airfare from Delhi to Dubai has reached Rs 33,000. Earlier, the round trip ticket from Delhi to Dubai used to cost Rs 20,000. The round trip cost from Delhi to US was earlier between Rs 90,000 to Rs 1.2 lakh. Now it has increased to about 1.5 lakh rupees. Chicago, Washington DC and New York City have seen a 100% increase in airfares. Delhi to Toronto airfare has increased from about Rs 80,000 to Rs 2.37 lakh.
New guideline implemented from today:
Under the new guideline, RT-PCR tests are mandatory for passengers coming from at-risk countries and they will be allowed to leave the airport only after the test results are out. Also, five percent of the passengers arriving by flights from other countries will be screened for Covid-19. 
Meanwhile, the Union Health Ministry has advised that international travelers coming from at-risk countries should be prepared to wait at the airport till the RT-PCR test results are out and not book pre-contact flights to other destinations from there. In addition, the ministry has asked the states to immediately send all the confirmed samples to the respective INSACOG labs for genome sequencing.