Eighth International Yoga Day 2022 To Be Celebrated At Pune's Phugewadi Metro Station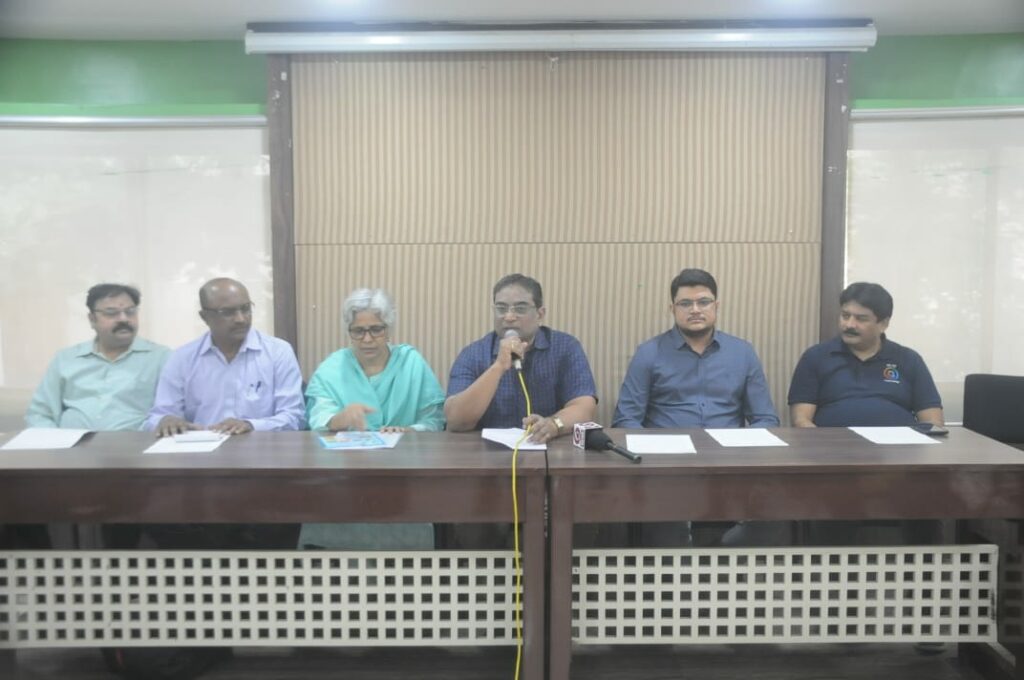 Nidhi Bamhore
Pune, 18 June 2022: The Eighth International Day of Yoga is celebrated on 21st June 2022 scheduled to start at 6 am at Phugewadi Railway Station in Pimpri Chinchwad Municipal Corporation (PCMC).
The event will be addressed and inaugurated by Narayan Rane, Union Minister of Micro, Small and Medium Enterprises (MSME) at 6:30 am.
PM Parlewar during a press conference at Patrakar Bhavan, Navi Peth, Pune informed that over 75 special and historic locations have been identified for the Yoga Day Celebration.
The National Institute of Neuropathy (NIN) is collaborating with the Central Bureau of Communication, Regional office, Pune, Ministry of Information and Broadcasting, Govt of India, Ministry of Micro, Small and Medium Enterprises, Govt of India and Maharashtra Metro Rail Corporation Limited to conduct Mass demonstration of Common Yoga Protocol.
Narayan Rane will also inaugurate a two-day painting exhibition at 6:30 am. The painting exhibition is organised by the Central Bureau of Communication, Pune. After the ceremony, Prime Minister Narendra Modi will address National and International communities from Mysore and Karnataka from 6:40 am to 7:00 am.
Palewar informed that after this regular yoga practices will be held from 7:00 am to 7:45 am. The first 1000 visitors will get a free joy ride From Phugewadi to PCMC and back. The Yoga sessions will be held with the participation of citizens, at parking spaces, entrance, near ticket counters and metro platforms.
Prof Dr Satyalakshmi said that the National Institute of Nutrition (NIN) will provide yoga mats and healthy snacks to the citizens.
Sahyadri Hospital is also organising a one-day free medical camp where first-aid desks will be available at the camp for all participants on the occasion of the Yoga Day Celebration.
Manoj Kumar Daniel, an official of Pune Metro appealed to people to participate in the Yoga festival so that they can also see the metro. The publicity of the International Yoga Day Programme is being done through social media posts, hoardings, flash mobs etc.
Eminent personalities of Pune will also participate in an awareness campaign along with Red FM 93.5 radio channel. The live telecast of PM Narendra Modi's speech and common yoga practices from the main event will be shown through LED projectors.