Eknath Khadse Resigns From BJP, Expected To Join NCP On Friday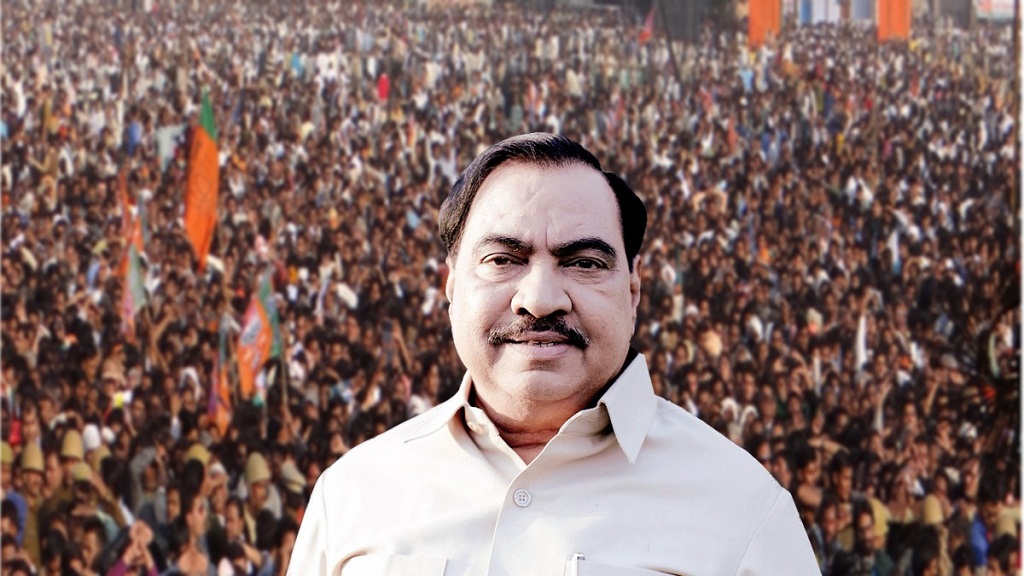 Mrunal Jadhav
Jalgaon, October 21, 2020: Senior BJP leader Eknath Khadse has finally quit the Bharatiya Janta Party (BJP) today. Now he is expected to join the Sharad Pawar led Nationalist Congress Party (NCP). This would be a big shock for the BJP.
NCP state president Jayant Patil announced this at a press conference. "Khadse has resigned from the BJP and has called me to inform this. He will join the NCP along with his supporters on Friday at 2 pm. Which post he will get in the NCP is still unknown but we are happy that a leader like him is joining our party. He played a crucial role in expanding the BJP in the state. However, he was not treated fairly hence he took this decision. We welcome him in the NCP", said Patil.
"Many MLAs have expressed their desire to leave the BJP along with Khadse. However, if they change parties then by-elections have to be held which is not possible due to the COVID-19 pandemic. However, MLAs who believe in him will join the NCP in due course", Patil further informed.
Follow and connect with us on WhatsApp Facebook Twitter Linkedin YouTube Instagram