Fire Incident at Shri Krishna Hotel in Pune's Camp Area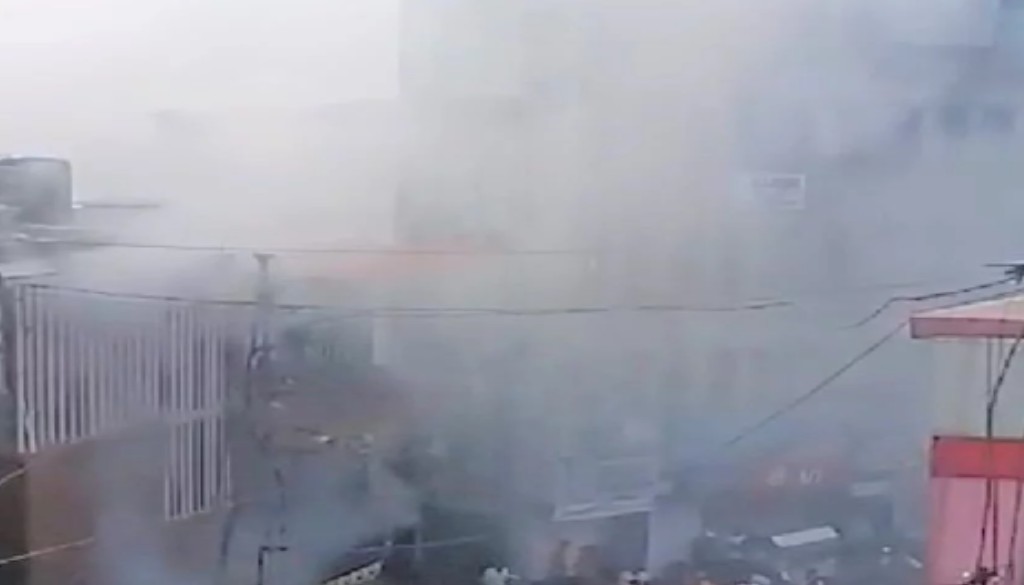 Pune, 20th November 2023: A fire incident occurred on Monday, November 20th, at Sri Krishna Hotel located on Taboot Street in the Camp Area of Pune. Fortunately, there were no reported casualties or injuries resulting from the incident.
The Cantonment Fire Station received information about the fire at 8:21 am. According to a statement from a Fire Officer, the fire originated in the kitchen of the Shri Krishna Hotel, near the Chimney. Upon reaching the scene, the fire had already engulfed the entire kitchen. Firefighters managed to extinguish the flames within 20 to 25 minutes, using only water. The kitchen sustained significant damage in the process, and the preliminary investigation points to a short circuit as the likely cause.
No injuries were reported during the incident, and two fire vehicles were deployed, one from the PMC Fire Brigade and the other from the Cantonment Fire Brigade, to tackle the blaze. The fire has been completely doused, bringing the situation under control.
The team responding to the incident included Cantonment Board Fire Superintendent Rohit Ranpise, Asif Shaikh, Driver Ajit Mhetre, Fireman Pramod Chavan, Nikhil Jagtap, Sachin Bhagat, among others. Their prompt action contributed to preventing further damage and ensuring the safety of all individuals involved.