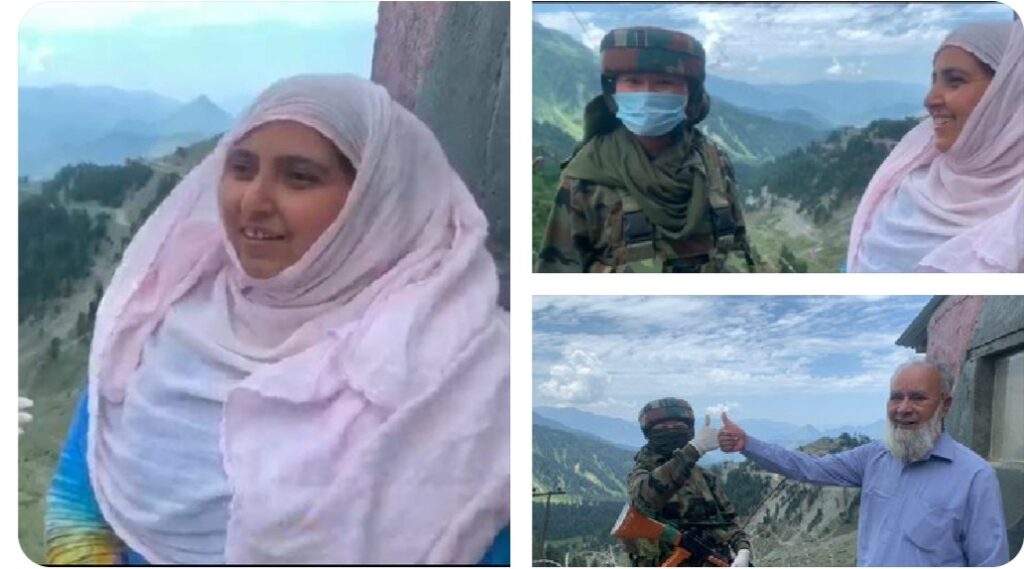 Shikha Chaurasia
Pune, August 08, 2020: For the first time in the history of the Indian Army, a women platoon has been deployed near the Line of Control (LoC) with Pakistan for internal security and combat duty. They have been deputed from the paramilitary force Assam Rifles, and have been stationed in the Tangdhar sector of North Kashmir.
Captain Gursimran Kaur of the Army Service Corps (ASC) is leading a platoon of around 30 women. She is a third-generation military officer from her family.
An officer said that the women platoon is deployed at various checkpoints along the Line of Control. They will also be responsible for frisking of women as well as crowd control because there have been inputs from the intelligence that drugs and weapons are being smuggled across borders.
Women have been recruited in the 13-lakh strong Indian Army since the mid-1990s but only as officers. Women are also not allowed in armoured corps, mechanised infantry and artillery.
In a progressive move, last year, the Indian Army began recruiting the first lot of around 50 women as soldiers in the Corps of Military Police (CMP). They are undergoing professional training at present.
The Indian Army is planning to expand this regiment by recruiting up to 800 women. Yearly intake of around 50 women for assisting and probing cases like rape and molestation and ensuring discipline in military formations will be planned and executed.
The officer said that till the time the CMP finish their training and join the service officially, women from Assam Rifles will be deployed for frisking and performing other duties.