Four IAS officers appointed to monitor COVID-19 situation in Pune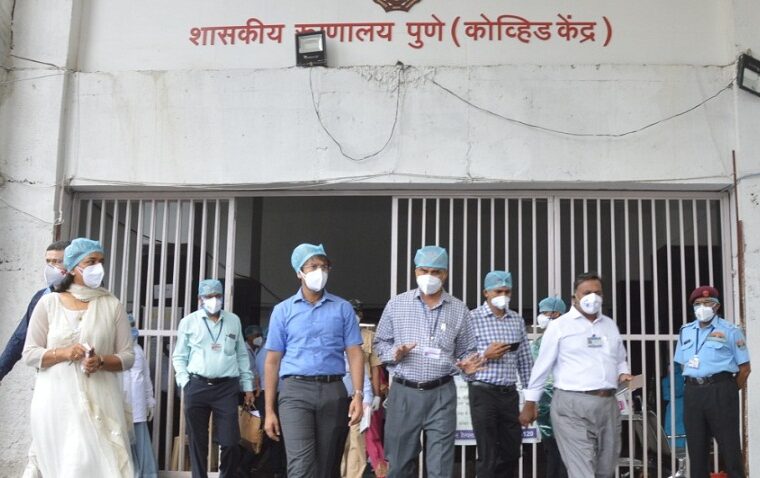 Pune, July 7, 2020: Four Indian administrative service (IAS) officers have been appointed to monitor and control the coronavirus disease (COVID-19) cases in Pune, Pimpri-Chinchwad and rural areas of Pune district. Deputy chief minister Ajit Pawar had ordered to appoint IAS officers to curb the spread of the pandemic in the district.
Following which IAS officers including secretary of the Maharashtra Council of Agricultural Education and Research  Vishwajeet Mane, sports commissioner Omprakash Bakoria, Tribal Research and Training Institute Commissioner Pavneet Kaur, and Agriculture Commissioner Suhas Divase have been appointed different responsibilities to be undertaken.
Mane will be in-charge of regulating the government-run as well as approved private laboratories for COVID-19 testings. He is expected to make provisions to increase the number of testing and avail the reports as soon as possible.
Bakoria has been given the responsibility of contact tracing of people who come in contact with the COVID-19 patients. Kaur will be responsible for monitoring and planning the availability of beds in private and government hospitals and ensure timely access to beds for all infected patients.
Divase has been asked to find means to increase public participation in order to control the pandemic spread. The administration believes that while, all the administrative officials have been working towards preventing the spread of COVID-19 in the region, it also requires active public participation. Therefore, Divase will be roping in different social organisations to create awareness among the people and include them in the system of controlling the COVID-19 situation in Pune.