From Lonavala to Gangtok: INS Shivaji's Epic Car Rally Begins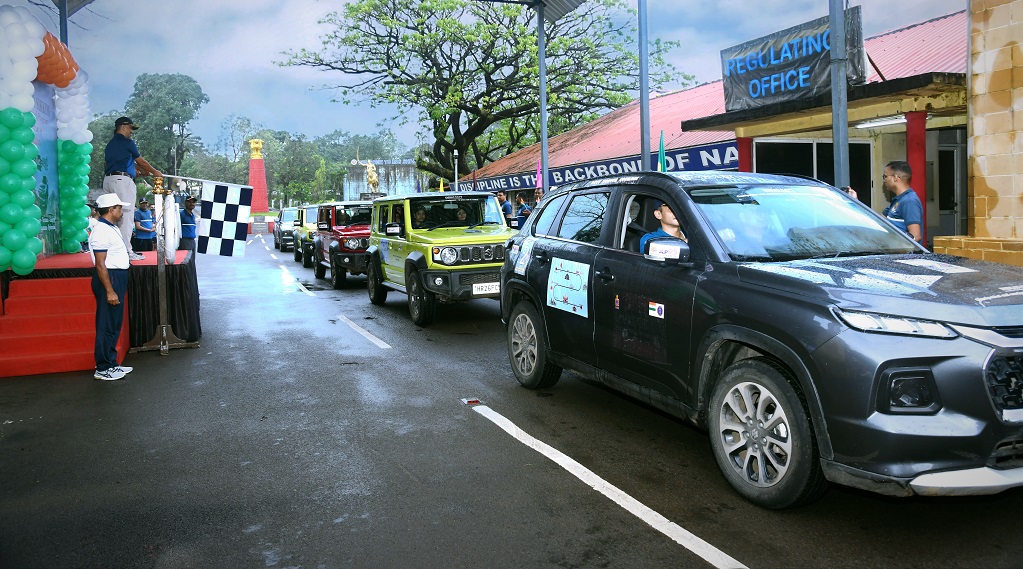 Lonavala, 25th September 2023: In continuation with the vision of national leadership towards developing remote areas, the Indian Navy has embarked on a multifaceted outreach program to strengthen connect with the North Eastern states of India.
A Motor Car Expedition, Khamree Mo Sikkim! (Hello Sikkim) from INS Shivaji at Lonavala, Maharashtra to Sikkim traversing through several states covering a distance of 6500 km is being conducted from 24 Sep – 15 Oct 23.
The team comprises of Naval personnel including women officers and NWWA members showcasing 'Nari Shakti'. The event aims to promote participation of youth from Sikkim in defence services, enhance maritime consciousness in the region and strengthen nation-building.
The car rally was flagged off from Lonavala by Cmde Mohit Goel, NM, Commanding Officer, INS Shivaji on 24 Sep 23. The rally will be conducted in three legs. The first leg includes halts at Mhow, Jhansi, Lucknow, Varanasi and Bagdogra. The second leg will travel inside Sikkim starting from Gangtok. The third leg will touch Kolkata, Bhubaneswar, Visakhapatnam, Hyderabad and Pune. During the car rally, the participants would interact with students at various schools, veterans and conduct outreach programs & awareness drives. The expedition planned over 22 days is partnered with M/s Maruti Suzuki India Limited along with Indian Oil Corporation Ltd (as fuel partner).