FTII Students Put Demands Before New Chairman Shekhar Kapur, Ask Him To Take Note Of Attacks On The Institution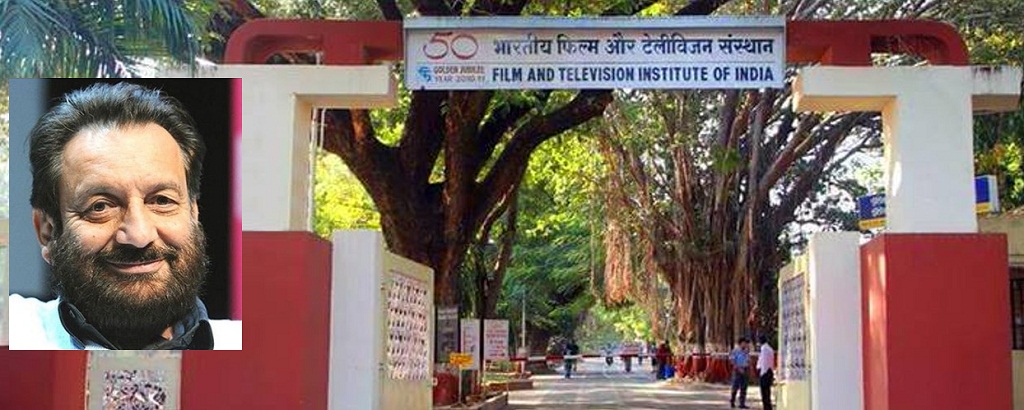 Pune, September 30, 2020: A day after the central government appointed noted filmmaker Shekhar Kapur as chairman of the Pune-based Film and Television Institute of India (FTII), the students have listed their demands from him.
A press release issued by the FTII Students' Association (FTIISA) president Aadhith V. Sathvin and general secretary Rajarshi Majumdar has put following demands:
1 – To roll back the escalating fees so that any Indian from any culture and social classes can avail Film Education. 
2 – To give back the full right of students in Academic Council based on the constitution of the Academic Council of FTII. 
3- And more importantly, ensuring equal opportunity to all candidates who are taking part in the hugely discriminating online admission process scheduled to happen from next week.
They said, "Film and Television Institute of India was started with a larger aim of facilitating film education to citizens from any part of the country who dreams to learn and make films. She has shaped the culture of Indian Cinema and thereby the Indian society through the art medium. As students of cinema coming from different cultures and social classes, we understand the importance of such an institution and its relevance not only in Indian cinema but the country as a whole."
The release further stated, "In the neoliberal era we are witnessing the commodification of the education and here the public education has not been spared any bit. FTII over the past two decades has faced its brunt of privatisation in multiple facets like fee hikes every year, restricting student representation in Academic Council which is against the constitution of Academic council of FTII, attack on student voices and demands, constant syllabus reductions to reduce the quality of education. All these changes have hugely impacted the vision and the purpose of such an Institution. This is where the role of Chairman of FTII becomes extremely important."
Speaking about the FTII chairman Shekhar Kapur, they said "we hope that he will understand the vision of FTII and its purpose in the Indian society. We strongly urge him to take note of the attack on the institution and take action against it."