Pune: Gadre Marine MSLTA – ITF Grade 3 Junior Tennis Championship from November 28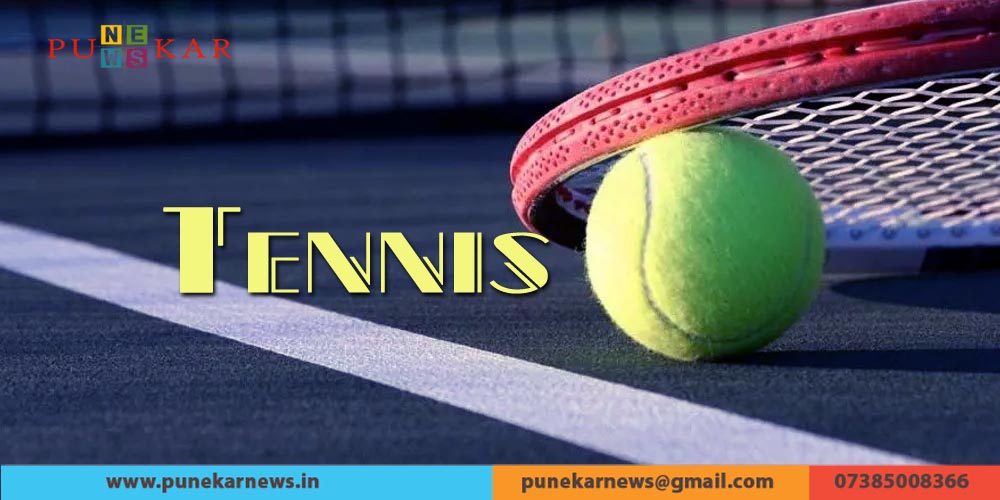 Pune, November 25, 2022:Aman Dahiya and Suhita Maruri of India will Lead boys and girls from over 11 countries at the Gadre Marine MSLTA – ITF Junior Grade 3 U18 tennis Championships organized by Deccan Gymkhana Under the auspices of ITF, Maharashtra State Lawn Tennis Association and Pune Metropolitan District Tennis Association to be played at the Deccan Gymkhana Tennis Courts from 28th November to 3rd December 2022 .
Players from 11 countries including USA, Thailand, Russia, Serbia, Chinese Taipei, Mexico, Canada, Australia, France, Great Britain, India are participating in the Championship. The qualifying rounds will be played on 26th November Saturday and 27th November Sunday . the Main Rounds will start on 28th November Monday while finals will be played on 3rd December
Tennis Secretary of the Deccan Gymkhana and Tournament Director Ashwin Girme informed that It will be an opportunity for the Indian Boys and girls to earn valuable ITF points playing in home conditions . The winners of the Boys and Girls event will be presented with the Late MV Deo trophy , The Singles winner will get 100 ITF points, the runners up get 60 ITF points, while Doubles winner will get 75 points and the finalist will get 45 points.
He also added" We would like to thank Arjun Gadre and Gadre Marine and the MSLTA for supporting the event for the last8 years, the event has helped Indian players as this will be an opportunity for many of them to make points for the Australian Open Juniors event in 2023″ .
Mr Arjun Gadre MD of Gadre Marine and keen tennis player himself who is also supporting growth of tennis in Goa said that the The 2019 tournament saw great participation with players from 11 countries and this year as well we have received encouraging response from the participating countries where the top players are ready to battle for the title. I'm also happy that many young tennis players from Maharashtra and India are benefited due to our support to this event .
I am hopeful that the Indian players will benefit from the event. He also added that Gadre Marines have been supporting sports and also support Gadre Marine State Badminton event in Ratnagiri where the plant is situated .
Ashwinkumar Jangam regional sales manager of Gadre Marine Exports added that all the players will benefit from the Healthy ready to eat Marine Products which will be offered to all the players in their menu
Sara Saito of Japan had lifted the girls double crown while Talapatt Nirundorn of Thailand lifted the boys singles crown. Leena Nageshkar will be the Supervisor for the event.
Following are the probable seeding list:
Boys
1, Aman Dahiya 2,Daksh Prasad,3. Bushan Haobam, 4.Kriish Tyagi, 5.Hanu Patel (USA), 6. Chieh En Hou(TPE), 7.Gagan Rakesh Vimal, 8.Hitesh Chauhan
Girls
1. Suhitha Maruri,2.Sonal Patil,3.Madhurima Sawant, 4.Lidia Podgorichani(THA),5.Kamonwan Yodpetch (THA), 6.Tejasvi Dabas, 7.Allegra Korpanec Davies (GBR), 8.Ruma Gaikaiwari