'Genius' Raj Kapoor was conscious about his films: Rahul Rawail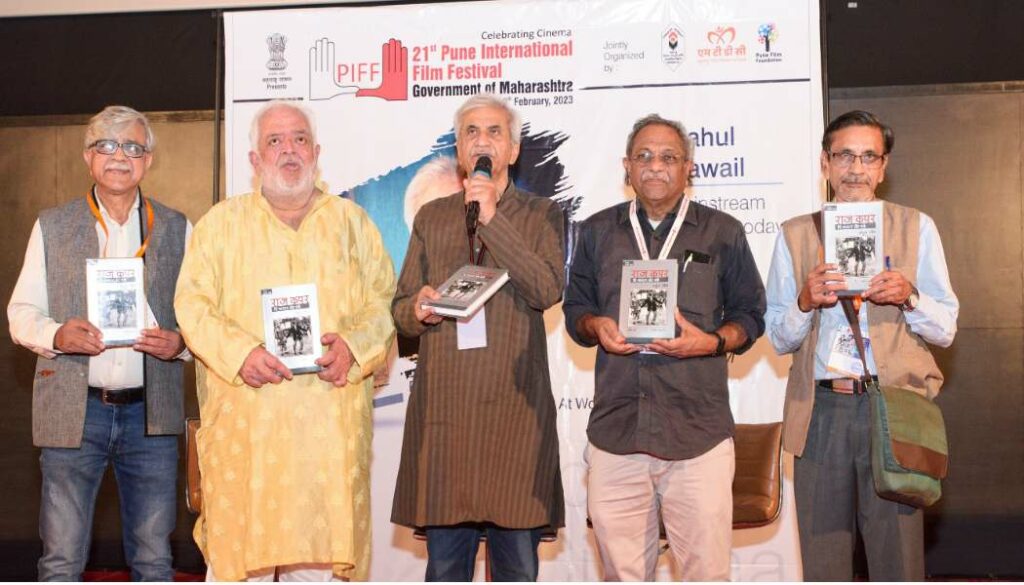 Pune, February 6, 2023: Terming Raj Kapoor as a genius, who was conscious about his films, noted film-maker Rahul Rawail on Monday recollected several anecdotes about legendary film-maker Raj Kapoor and his personality and traits.
Rawail was speaking during the Master Class at the 21st Pune International Film Festival (PIFF), organised by Pune Film Foundation and Government of Maharashtra, at the PVR Icon, Pavillion, on Senapati Bapat Road. Pune Film Foundation President and PIFF Director Dr Jabbar Patel interacted with Rawail. Samar Nakhate, Chairman, Film selection committee was also present on the occasion.
Rawail, who has worked with legendary Raj Kapoor as Assistant Director, started with the film 'Gunhegaar' and went on to helm films including 'Arjun Pandit', 'Betaab', said that he first saw Raj Kapoor when he was 16-year-old.
"When I saw Raj Kapoor working at the sets of 'Circus', it mesmerized me. He conducted 5,000 people like a symphony. I am fortunate that I worked with Raj Kapoor, who was a genius and was conscious about his films," Rawail said, adding that it was due to Raj Kapoor's son Rishi Kapoor, who was his childhood friend, he came in touch with Raj Kapoor.
Rawail, who worked as Assistant Director with Raj Kapoor, recalled that it was only Raj Kapoor who had liked Dimple Kapadia during her audition for the film "Bobby".
"As a person Raj Kapoor had a great sense of humour. He was also a foodie and was admired in Russia, where he had numerous followers. He also had an amazing sense of music, which was instrumental for his films. He also believed that social content should be there in films," Rawail recalled.
To prove his point, he gave an example of how Raj Kapoor sang "Sun Saiba Sun" before a taxi-driver in midnight, which was later used in "Ram Teri Ganga Maili".
"Watching Dumbara Nights, a place where Raj Kapoor viewed his favourite screens from his movies, I learned a lot. I enjoyed working with Raj Kapoor," he added.
Meanwhile, the Marathi translation of the Book "Raj Kapoor: The Master at Work" written by Rahul Rawail was released by Dr Jabbar Patel, Rahul Rawail and Shaji Karun. The book has been translated by Milind Champanerkar in presence of Pradeep Champanerkar of Rohan Publications.
Rawail said that the book was about his experiences with Raj Kapoor, while working with him.
"Before writing the book, I met with his kids Rishi Kapoor, Randhir Kapoor and his wife Krishna Raj Kapoor encouraged me to write the book," Rahul Rawail said.