Good Start for MWTA 1, PYC Aces, Law College Lions at the S P Gosavi Memorial Inter Club Tennis Championship 2023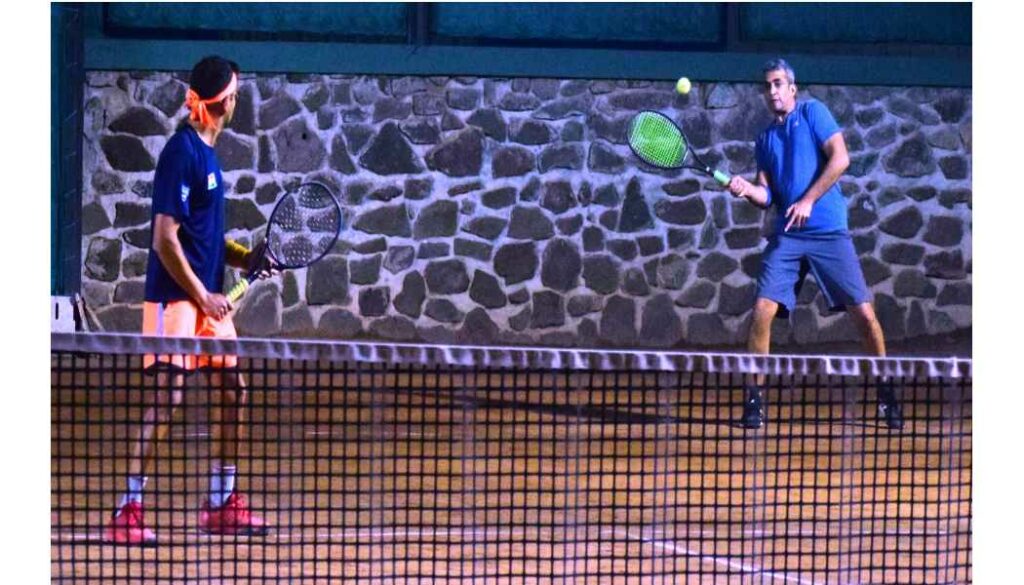 Pune, March 14, 2023: MWTA 1, PYC Aces, Law College Lions started their campaign on winning note at the SP Gosavi Memorial Inter club Tennis Championships will be organized by the PYC Hindu Gymkhana and the Pune District Tennis Association(PMDTA) on the PYC Hindu Gymkhana Tennis courts.
On the inaugural day, Law College Lions registered a 24-02 win over PYC Cannos while MWTA 1 ousted ODMT Natrajians 24-06. In the cloeses match of the day PYC Aces edged out Maharashtra Mandal 2 19-18.
The tournament was inaugurated at the hands of IAS Shravan Hardikar, Inspector General Registration and Controller of Stamp, Pune and Mr.Sunder Iyer, Hon Secretary of MSLTA. Mr.Abhishek Tamhane, Secretary of PMDTA, Mr.Himanshu Gosavi, Mr.Hemant Bendrey were present on the occasion.
Following are the results: Group League Round:
Group 2: MWTA 1 bt ODMT Natrajians 24-06(100Plus: Rajesh Mankani/Gajanan Kulkarni bt Vasant Sathe/Rushikesh Adhikari 6-0; 90 Plus: Parth Mohapatra/Sanjay Asher Kiran Taware/Umesh Dalvi 6-2; 1st Open: Vivek Khadge/Ashish Maniyar bt Harshwardhan Khurd /Tejas Pol 6-1; 2nd Open: Praful Nagwani/Santosh Shah bt Amar Bidkar/Manas Kharkar 6-3);
Group 1: PYC Aces bt Maharashtra Mandal 2 19-18(100Plus: Hanif Memon/Sanjay Bothra lost to Arjun Waghmare/Prashant Sanghvi 2-6; 90 Plus: Rajendra Sathe/Kedar Deshpande bt Vishal Patel/Rupesh Kothari 6-4; 1st Open: Sangram Patil/Tushar Nagarkar bt Sheetal Baldota/Pankaj Sethia 6-2; 2nd Open: Ajinkya Muthe/Ankush Moghe lost to Sandeep Chadiyar/Sachin Desarda 5-6);
Group 3: Law College Lions bt PYC Cannos 24-02(100Plus: Ketan Jathar/Santosh Jaibhai bt Vinayak Bhide/Harish Galani 6-0; 90 Plus: Prashant Jutley/Shivaji Yadav bt Sheetal Iyer/Shankar 6-0; 1st Open: Ketan Jathar/Tarakh Parikh bt Rahul R/ Ravi R 6-0; 2nd Open: Shriram Oak/Abhijit Marathe bt Devendra Chitale/Chinmay Chirputkar 6-2).