I Had Never Planned On Becoming An Obstetrician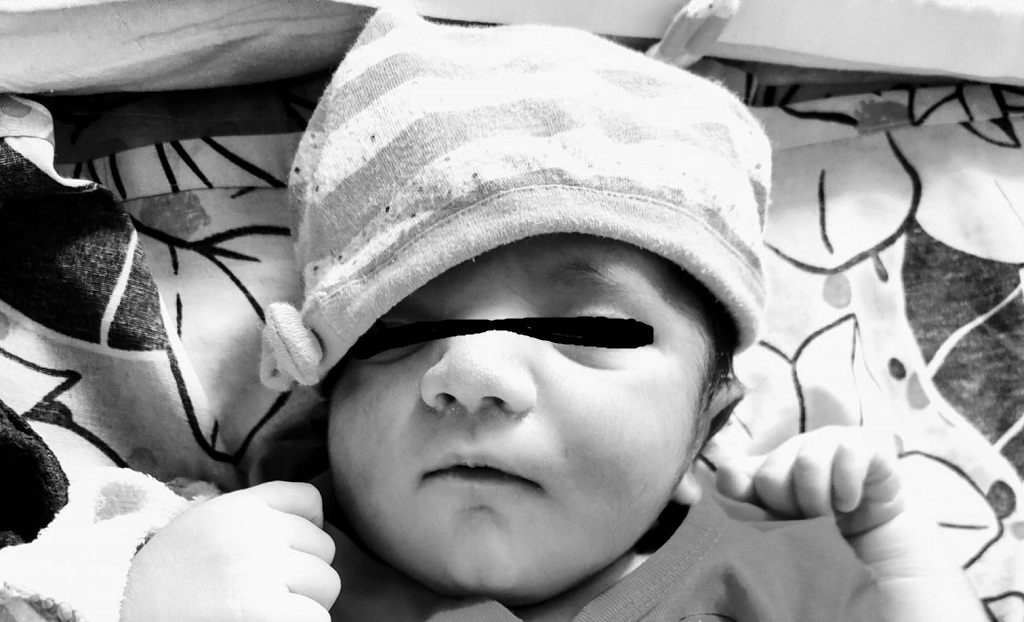 Dr Palak Dang Mehra
Nagpur, 24 August 2021: I had worked in an OBGY department before. So I always knew how it worked. How deliveries happened, how stress took the best out of you, what running around in crocs meant and most importantly what miracles looked like.
But I had always been a spectator and this was never what I had planned. But destiny worked its way around my life and here I was, in the one department I was planning to never enter. I still remember telling an OBGYN JR2 during my internship that this is exactly the life I do not want.
And she giggled, "You don't choose OBGYN, OBGYN chooses you."
I never understood what that meant until now. I had been living a constant routine of work, stress, eat and repeat for a very long time up until last year, in December, when I met someone. And she was a magician.
We were four residents and somehow each one of us shared a tiny emotion, we craved her attention. I saw her walk into the ward for the first time and in that very moment, I knew what I wanted to become. We sneaked around her, especially whenever there was a section (lscs) being posted, hoping she'd just randomly pick one of us to get in the OT. Luckily it was me that day. She doesn't know this and probably will laugh the hardest while reading it but my eyes never blinked a tiny second after she made her first incision. Before I could even realise it, the baby was out. I barely had a minute to look at the clock and she had already closed the body back. Behind that mask, I held my breath, pinched myself and hoped someday I'd be standing opposite to her. Time passed and our fascination towards her and her work grew folds. Somewhere in January, I was finally asked to get washed with her. Again she didn't see it, but my heart was doing somersaults in my chest. Standing opposite to her I felt one step closer to becoming her someday. While I assisted her, I realised she didn't need any assistance. Letting me wash it wasn't any help to her, it was for me to learn because my sloppiness rather slowed her down. But then again before I could even realise what I did wrong, there she was, closing the body. She smiled at me and said, "Well done!"
For the ones who have reached here, all this pile-on was the backstory of my first LSCS. It was a regular routine emergency day. I was on duty with her and with the cutest paediatrician, I know. I was about to shift a section that was a failed attempt at a trial of labour when she called me.
I rushed to her room,"If you don't shift the patient in 5 mins, I'm not letting you do it."
I thought this was about assisting her and I rushed the patient to the OT. My senior and the paediatrician walked in. My senior started revising the steps which was very confusing because I pretty much remembered all the steps to assist and the paediatrician told me, "I will be receiving the baby in your first case, we are going to party then!"  And that's when it hit me.
I was going to be the surgeon standing in front of the magician I had been wanting to become. The pressure had just started getting on my nerves when she came in and started tying the strings on the back of my gown, patted me and said, "You'll do it. I'm here."
I wanted to turn back and say, "Have you ever tried acting in front of Amitabh Bachchan? This is it for me."
But instead, I decided not to panic and underneath my mask, I started singing,"Om Sai Ram! Om Sai Ram!"
My nervousness was evident. And a pretty obvious topic of laughter in the OT. Spinal was given. I was waiting for the patient to be ready. But to top it all up, the patient started lifting her leg.
"I don't feel numb!", the patient uttered.
I swear, at that moment, I felt as if the Spinal was in fact given to me because I was surely numb. After almost 30 mins, a zillion emotions, a thousand deep breaths and the thought to give up this chance running through my head, the patient was finally under the effect. I kept looking at her for one stance that would ask me to change sides this time and the patient kept looking at me for one look that would tell her it's all good. Holding that scalpel, I felt in control almost like someone gave a magician her wand. The first cut and I smiled so wide that even two masks couldn't possibly hide it. She held my hand, guided me through and taught me magic.
When I heard the baby cry, I realised my calling. "Male baby 3.1 kg 9:28 pm mother side", the paediatrician called out and smiled at me.  I realised I am where I was destined to be. This was my drug. This was something I will never give up. I have been smiling ever since.
I held the baby in my hands the next day. I was shaking. It was already difficult for me to believe I brought this one into this world and then the mother said, "Thank you, doctor. I hope he becomes as strong as you are."
You know that dream that keeps you up all night, I have lived it. And I am never letting it go.
So when all your plans are failing and your entire world is shaking, just let it go. Give destiny a chance, have faith in HIM and watch the magic happen.
(Dr Palak Dang Mehra is studying Obstetrics and Gynaecology at Datta Meghe Medicine College (SMHRC), Nagpur. She has studied MBBS from SAIMS, Indore. She is also been a part of theatre for a very long time now.)