IIT Bombay's Techfest Garnering International Participation From All Across The Globe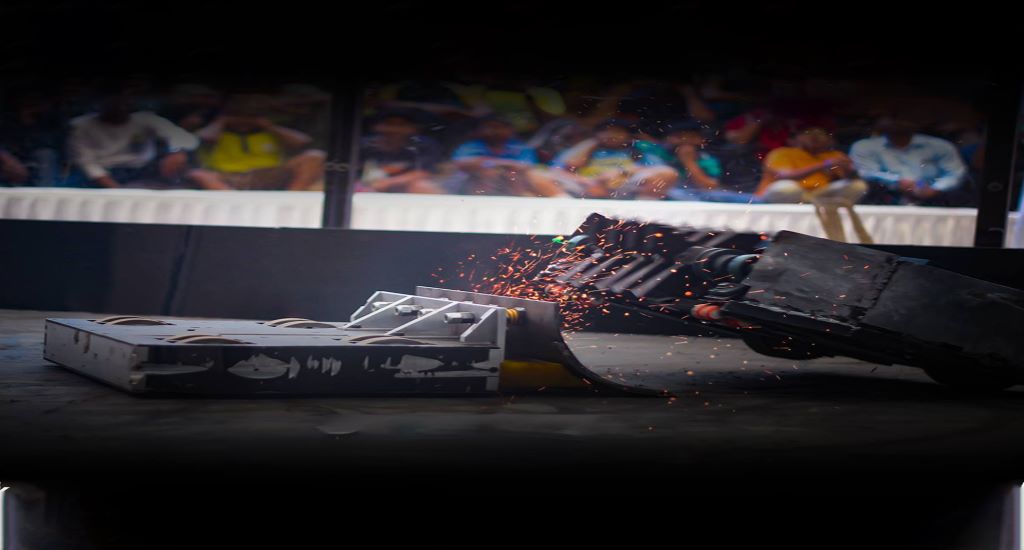 Mumbai, 6th December 2022: Techfest, IIT Bombay's annual science and technology fest is back in its full offline fashion. With a footfall of over 1,75,000 and pan-India reach across 2500+ colleges, attracting participants and audiences not only from the country but all the corners of the world.
With the launch of the International Robowars, International Full Throttle, and International Micromouse Competition attracting immense attention from teams both abroad as well as within the country, we expect some of the fiercest competition amongst all the teams.
INTERNATIONAL ROBOWARS:
The International Robowars is India's largest Robot Combat competition whereby 100+ teams from around the globe, including countries like the USA, Russia, Germany, Iran, Brazil, Nepal, and Bangladesh, will have their bots battle each other in a metal cage until one comes out on top for the coveted Robowars Champion Title. With an added incentive of prize money worth more than 12.5 Lakh Rupees, the audience gets the chance of a lifetime to witness live sparks fly as the metal crushes metal in the most glorious battles interspersed with magnificent artist performances for non-stop entertainment.
INTERNATIONAL FULL THROTTLE:
The International Full Throttle has grown to now be India's largest RC nitro buggy racing event. Having been graced by famous nitro buggy drivers like Robert Sanchez and Joao Figueiredo in its previous versions. This year's version would expect nothing less as we have 50+ teams on board including Riccardo Berton, a Nitro Buggy champion with a World Rank of 11, and Max Mört with a World Rank of 66 from Finland to grace the competition with their presence. Teams from all over the world race compete against each other to win prize money of INR 1,30,000
INTERNATIONAL MICROMOUSE COMPETITION:
With prize money of INR 1,00,000 at stake, participants compete to develop an autonomous, self-contained robot that can get to the center of a maze in the shortest possible time.70+ teams from around the world compete to solve a maze never seen before and try to reach the centre of the maze with the use of just sensors to detect the presence or absence of border walls.
Get ready to witness tug-of-war competitions between national and international teams from the 16th-18th of December 2022-23 on the IIT Bombay Campus. The event is free and Open to all