In Pimpri-Chinchwad, Over 300 Transformers Will Be Covered With Iron Sheets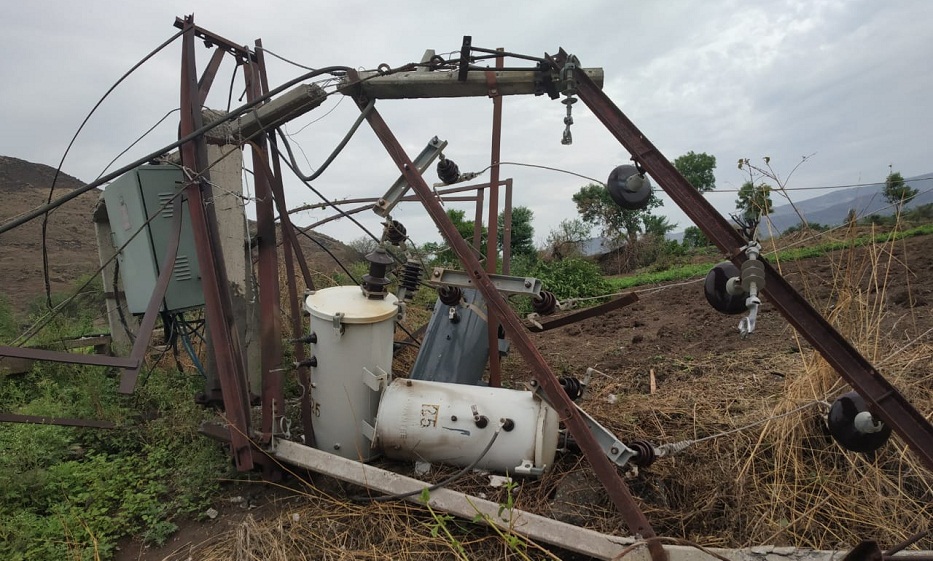 Mrunal Jadhav
Pimpri, September 28, 2020: In Pimpri-Chinchwad, more than 300 transformers in public places will be shielded with iron sheets. The cleaning, maintenance and repair work of the transformers in Pimpri and Bhosari areas has started. Till now the maintenance and repair work of 1,901 transformers has been completed. In the last few years, there have been many blasts in transformers leading to deaths of people.
Pimpri Chinchwad has two divisions of Maharashtra State Electricity Distribution Company Limited (MSEDCL), Pimpri and Bhosari. At present, there are 2,884 transformers in Pimpri division and 3,173 in Bhosari division with a total of 6,057 transformers. Of these, 2,299 are in closed rooms while the remaining 3,758 are in public places. Transformers in public places are fenced with iron nets by MSEDCL. Also, 441 transformers are located near the road, near settlements, markets or in crowded places that have already been covered with iron sheets. With the iron sheet security cover, there will be no danger of oil spills, sparking etc. due to technical failure in the transformer. Now another 300 transformers will be given this security cover.
According to MSEDCL officials, they carry out maintenance and repair work throughout the year. In this, all kinds of maintenance and repairs of transformers are done with special care. A panel of 19 agencies has been formed for the city of Pimpri Chinchwad for three years starting from this year to carry out these works regularly and expeditiously. These agencies are providing more skilled manpower to the engineers and employees of MSEDCL.
In the city of Pimpri Chinchwad, small businesses on the roadside under the transformers or houses near transformers or other unauthorized constructions have encroached. Now MSEDCL and Pimpri Chinchwad Municipal Corporation (PCMC) will take joint action to remove these encroachments. MSEDCL has taken a firm stand in this regard and demanded the corporation to remove the encroachments. MSEDCL will regularly inform the corporation about the encroachments near the electrical system.
MSEDCL has appealed to the citizens not to do unauthorized construction near transformers or other electrical systems and not to dump dry or wet waste on transformer's fences and always be safe, alert and careful from these systems.