ICMR COVID Vaccine Portal: Portal For Vaccine Information Launched In The Country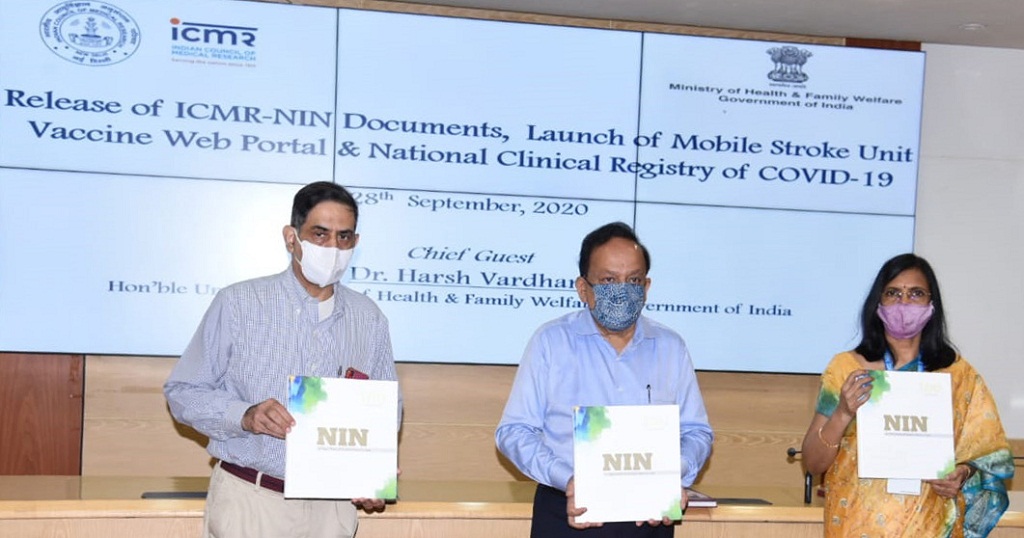 Shikha Chaurasia
New Delhi, September 28, 2020: All the information related to the Coronavirus (COVID-19) vaccine in India will now be found on a portal. For the first time in India, the Indian Council of Medical Research (ICMR), the country's top medical research body, has launched a vaccine portal. This vaccine portal has been launched today by Union Health Minister Dr Harsh Vardhan. He inaugurated the vaccine portal for Covid-19 to create awareness among the public.
All information related to vaccine development in India will be available on this portal. The ICMR vaccine portal will be made public on Monday. Over time, however, this web portal will be further strengthened with data available for all vaccines used to prevent various diseases.
Significantly, three Coronavirus (COVID-19) vaccines are currently in operation in India. All three are in different stages of a vaccine trial. The three Corona vaccines are – Bharat Biotech-ICMR's 'COVAXINE', Zydus Cadila's 'ZyCoV-D' and Oxford-AstraZeneca's 'Covishield'.
India's first indigenous Corona vaccine, Bharat Biotech Vaccine, is being developed in collaboration with the Indian Council of Medical Research (ICMR). Similarly, another vaccine is working on a DNA vaccine by the pharmaceutical giant Zydus Cadila.
The third vaccine in India is a recombinant Oxford University vaccine produced by the Serum Institute of India (SII), which has been approved for Phase II and Phase III trials by the Drugs Controller General of India (DCGI).
According to scientists, the ICMR vaccine portal will contain sections such as COVID-19 vaccine, India's initiative, the international seminar for general public and FAQ (which will be presented in regional language). The COVID vaccine portal will make the vaccine-related information available from the World Health Organization (WHO) on its website.
The 100-year history of ICMR
On this occasion, the Health Minister also launched the timeline of the history of ICMR, reflecting its108-year journey. On this occasion, Union Health Minister Harsh Vardhan said, "Today is a historic day for the ICMR. It is an honour for me to release the 100-year timeline of the history of the ICMR. On this occasion, the remembrance and contribution of scientists associated with the ICMR serve as an inspiration for upcoming scientists."