'India needs utmost transparency in social sector to build confidence of corporates'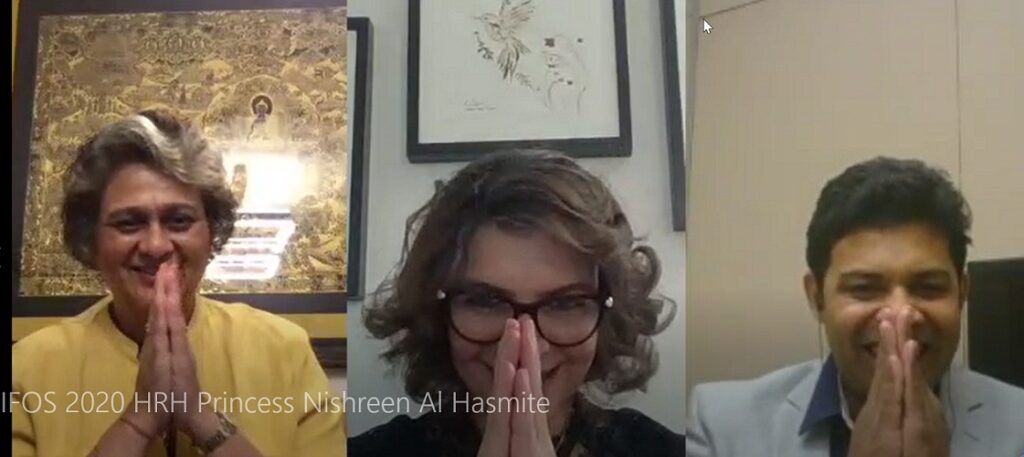 Pune, June 22, 2020: Meraklis Technologies, a Pune based startup, in collaboration with IIT Kanpur incubation centre – (FIRST), did the first and biggest online IMPACT funding summit which was held between 18th to 20th of June 2020. The summit was supported by Aero Nero solutions, HPCF, and CLEAN.
Meraklis was founded by Vishal Naik, Iftekhar Pathan and Durga Das. IFOS 2020 was very well received by the NGOs and foundations who are looking at raising funds for their projects along with expert guidance to strategize and execute their projects. This unique online IMPACT Summit had an array of national and international speakers line up who spoke about the challenges and opportunities in the CSR ecosystem in India.
Speaking at the occasion Vishal Naik, co-founder and CEO said that Meraklis has developed a unique platform which will enable the corporates; NGOs and the society at large to work together more effectively and the objective of the IFOS 2020 was to help the foundation and NGOs navigate through these difficult times; Iftekhar Pathan co-founder Meraklis Technologies added that going forward we need to get all the stakeholders together and create a dialogue between them to solve the current pandemic related issues more specifically fundraising; repositioning and helping plan and strategize the policies to create an impact.
The speakers' list included stalwarts like Ajay Chowdhry, keynote for the IFOS and founder of HCL, who declared the SUMMIT opened. The summit was attended by an overwhelming 3000 plus attendees from across 21 countries with more than 72 Indian and International speakers.
The grand concluding keynote session was delivered by HRH Dr Princess Nisreen Al Hashemite, executive director of the Royal Academy of Science International Trust (RASIT) London. She applauded the steps that Meraklis is taking to address the challenges faced by the social sector in India.
Durga Das co-founder of Meraklis stated that going forward India needs to graduate towards utmost transparency in the social sector and build the confidence of the corporates, this will give them the much-needed accountability and ROI expected on every penny of IMPACT funding. Meraklis Technologies plans to do IFOS every year.
CSR was mandated by the Ministry of Corporate Affairs and India became the first country to take this historic step. More than Rs 50000 crores have been spent since 2013; after the law came into practice. More and more corporates are coming forward to help the sector in need and there are talks of SEBI setting up a separate stock exchange for CSR.