India's Biggest 1-Day Jump: Over 67,000 Coronavirus Cases,  942 deaths today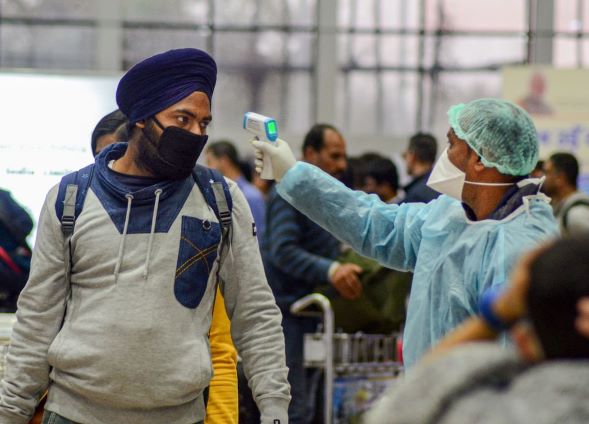 New Delhi, 13 Aug,  2020: Coronavirus cases are increasing rapidly in India. The total number of cases in the country has reached to almost 24 lakhs and more than 47 thousand people have died. According to the latest data released by the Ministry of Health, in the last 24 hours, more than 66,998 thousand cases of corona have been reported and 942 people have died. The total recoveries have jumped to 1,695,982 with recovery of 56,383 patients in the last 24 hours.
According to the Union Health Ministry, the number of Coronavirus positive patients has reached 2,396,637 across the country. Out of this, 1,695,982 have been cured and discharged from hospitals while 47,033 people have died and one patient has migrated out of the country. There are still 653,622 active patients undergoing treatment in hospitals across the country.
Highest cases in Maharashtra
Maharashtra has reported the highest number of coronavirus cases in the country. Across Maharashtra, 13,408 people got discharged from hospitals while 12,712 new cases and 344 deaths were reported yesterday. The total number of COVID cases has reached 5,48,313 out of which 3,81,843 people have recovered and 18,650 have died. There are 1,47,513 active cases.