India's first smart foodcourt by EatSure goes live in Pune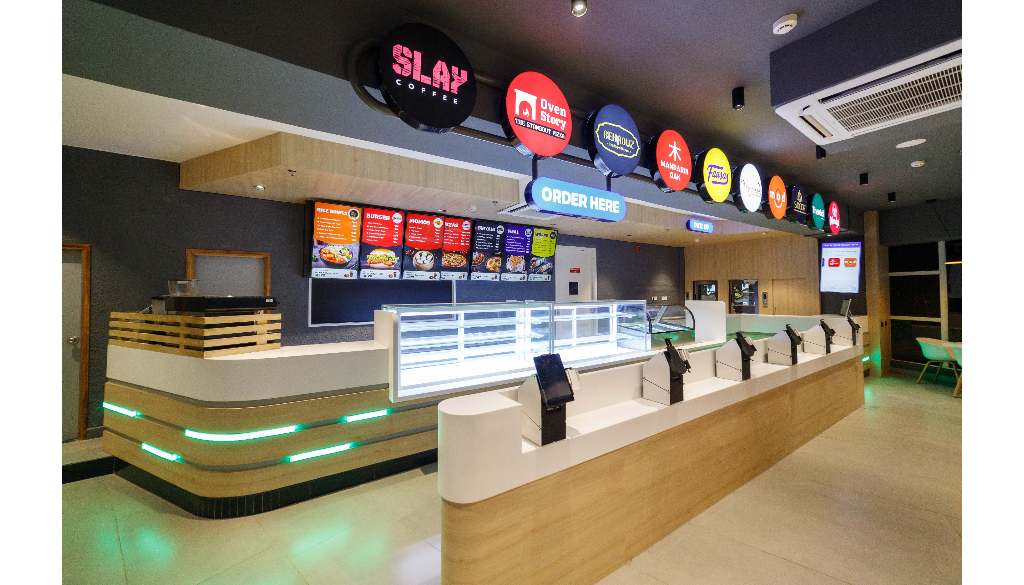 Pune, 31 Janauary 2023: Rebel Foods, world's largest internet restaurant company, inaugurates India's first smart food court with 15+ iconic brands across food categories under a single roof by EatSure, located on the Law College Road, Erandwane in Pune. This unique flagship store is spread across 3000 sq ft offering a complete digital customer experience. The new EatSure Foodcourt will allow customers to place orders from iconic brands together through kiosks and ipads or by scanning QR codes on the table. The order once prepared will be notified to customers through the digital screens in store or through a Whatsapp message. Apart from the unique digital ordering experience, the EatSure foodcourt will be home to brands across food missions. The foodcourt will be home to multiple customer loved brands that can be enjoyed over breakfast, lunch, snacks or dinner such as Behrouz Biryani, Oven Story Pizza, Faasos, Mad Over Donut, Cafe Goodluck, Wendy's, Thambbi, Lunchbox, Marrakesh, SLAY Coffee, SMOOR Chocolates, Zomoz, Firangi Bake and many others. This is one of its kind, a first in the country to be presented by any QSR or food-tech player. With this, EatSure aims to open 100 offline stores in different categories in the next two years.
Recreating ordering experience
The brick and mortar F&B space offers limited food options for customers. While the traditional foodcourt features many brands, customers have to wait in long queues at each outlet where someone's order in the group may arrive before others, hampering the entire experience. With the new EatSure foodcourt, we tried solving this broken experience where the customers don't have to order each brand separately bringing in a queue-less completely digital ordering experience, easy to track the status of the orders, and enjoy together in a group. These tech enabled features backed by Rebel Foods' Operating System under a roof with a unique digital ordering experience makes it India's first smart foodcourt.
Customer loved brands under one roof
The new foodcourt will feature EatSure's USP of ordering from multiple brands in a single order. Customers can order from multiple restaurants across their favourite brands such as a biryani from Behrouz, a side from Faasos to a pizza from Ovenstory, dessert from SMOOR Chocolates and a beverage from SLAY Coffee all together in one order without any additional wait or queue. This way, regardless of tastes, moods, or preferences – families, couples, groups and even individuals can order meals of their choice at any time of the day. Customers can also enjoy the aesthetically designed indoor and outdoor seating of the foodcourt all within the digital ordering experience. The new store will also follow world class safety procedures, ensuring EatSurance of taste, freshness, safety and hygiene.
Talking about the launch, Sagar Kochhar, Co-Founder, Rebel Foods said, "With the aim of building EatSure as a category creator and turning the flywheel of D2C, the first smart food court will help enable the entry of thousands of new customers into the EatSure ecosystem. With the EatSure Smart Foodcourt, we have tried to re-imagine the conventional offline F&B experience by getting multiple missions under one roof, queue-less ordering & digital order tracking. The EatSure Foodcourt like our app allows customers to order from multiple iconic brands in one order allowing large groups to enjoy their favorite dish without any compromises."
Rebel Foods has pioneered the journey of direct-to-consumer in the online food industry to become the world's largest internet restaurant company. EatSure is creating a similar experience virtually via foodcourt on an app, just like a physical foodcourt where you can order from multiple brands at once. EatSure is building its omni channel presence and the EatSure app has been loved by customers across India with 5 Million + downloads across 75+ Indian cities.