INS Shivaji: Webinar On Management Of Structure Borne Noise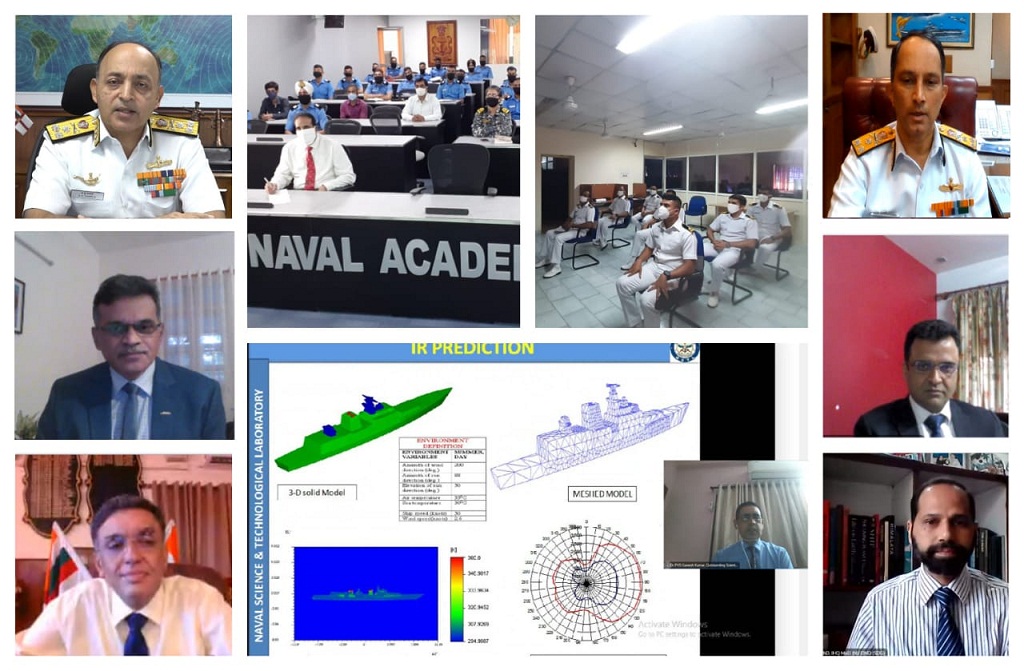 Lonavala, November 22, 2020: A Webinar on the subject of "Management of Structure Borne Noise" was conducted by INS Shivaji on 21st November under the aegis of Distinguished Chair, Centre of Excellence (Marine Engineering). The Webinar saw participation from over 300 participants comprising Flag Officers, Senior Naval Officers, Veteran Officers and Officers from all branches of Indian Navy.
The one-day webinar commenced with the welcome address by Cmde Ravnish Seth, Commanding Officer, INS Shivaji. The inaugural address was delivered by VAdm IC Rao (retd), Distinguished Chair, Centre of Excellence (Marine Engineering).
VAdm AK Chawla, Flag Officer Commanding-in-Chief, Southern Naval Command delivered the Keynote Address and emphasised on the maintenance of platform to near design conditions to ensure optimal acoustic signatures of ships and submarines. He also urged the industry, academia and shipbuilding industry to seamlessly collaborate with Indian Navy, through strategic programmes by the GoI such as 'Make-in-India' and 'Atmanirbhar Bharat', to ensure better designs for quieter ships.
Papers on various aspects including measurement, prediction and mitigation of Structure Borne Noise were delivered by subject matter experts from various R&D labs such as NSTL Visakhapatnam, NPOL Kochi, IRS Mumbai, NIOT Chennai, Shipbuilders such as Mazagon Docks and Shipbuilders limited, Design Directorates of IHQ MoD (N) and the Naval Underwater Ranges, Goa. The Webinar witnessed wholehearted and active participation from all attendees towards enhancing the domain awareness in the subject of Structure Borne Noise and its management for all personnel.
VAdm SR Sarma, Chief of Materiel, delivered the Closing Address and emphasized on the life cycle maintenance of machinery onboard ships and submarines. Incorporation of new technologies into the design was given a special mention during the Closing Address. The Vote of Thanks was delivered by RAdm CS Baburaj, ACOM (D&R). Active participation from all stakeholders during the discussions lead to detailed inputs from the speakers towards the enhancement of awareness of Structure Borne Noise and its management.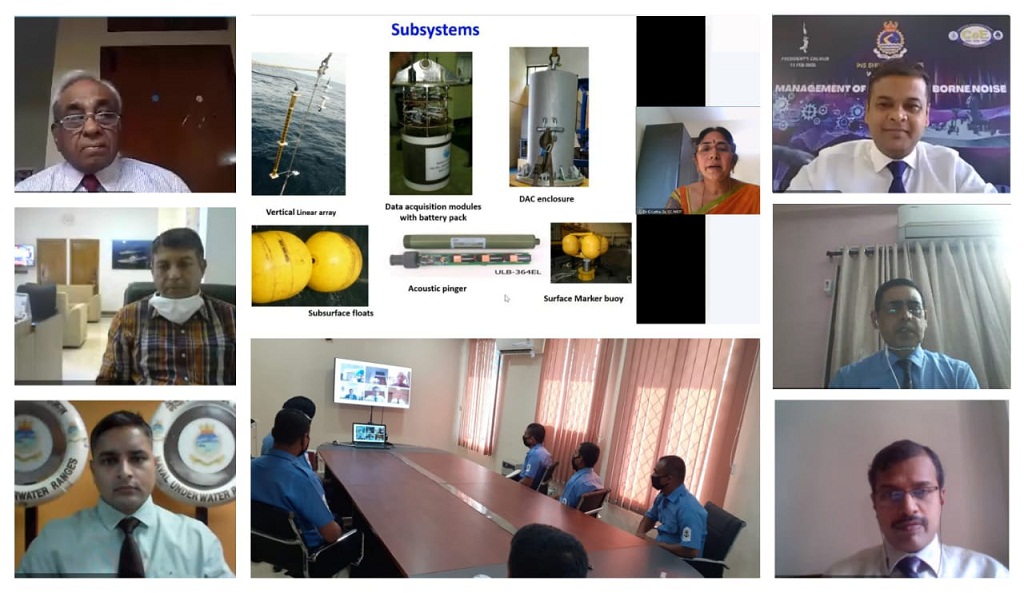 Follow Punekar News: