Inter Command Continued Medical Education Workshop On 'EXTRACORPOREAL LIFE SUPPORT' Held At AICTS Pune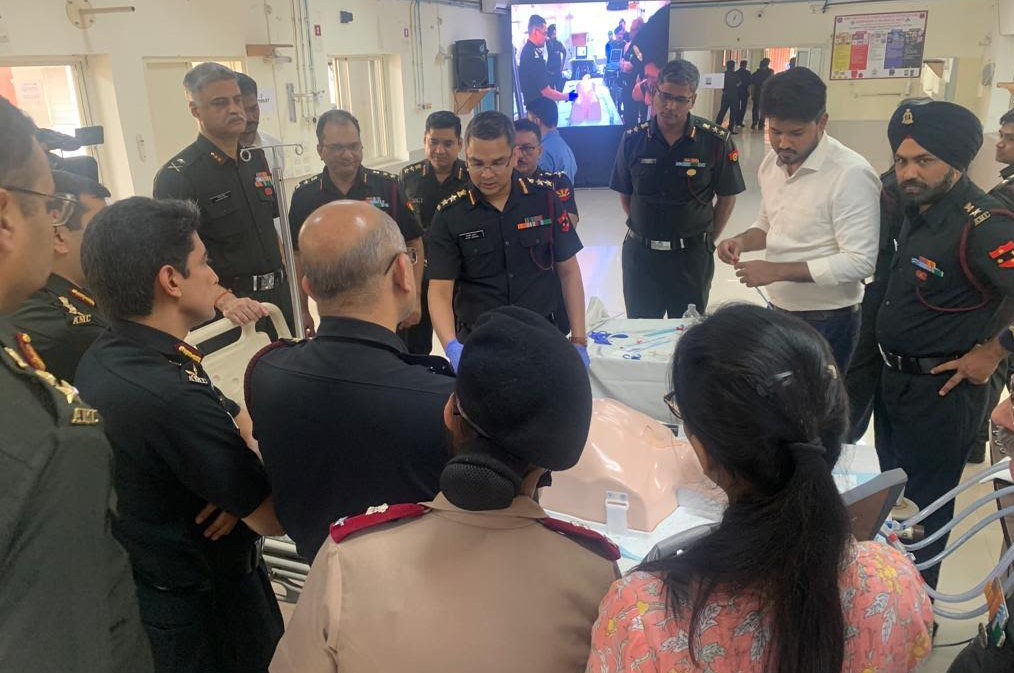 Camp, 19th November 2022: An Inter command Continued Medical Education (CME) workshop on 'EXTRACORPOREAL LIFE SUPPORT' was held today at Army Institute of Cardio Thoracic Sciences (AICTS), Pune. 'Extracorporeal Membrane Oxygenation (ECMO) is an advanced technology which can save lives of critical patients who have hemodynamic instability.
The event was inaugurated by Surg Vice Adm Arti Sarin, VSM Director & Commandant Armed Forces Medical College (AFMC). The workshop was conducted in two parts with comprehensive lectures by experts in the first half followed by HANDS ON SESSIONS which were live streamed nationally and gave all participants practical exposure to all facets of this technology.
Armed Forces Medical Services (AFMS) has been at the forefront of imbibing this technology and ECMO equipment is now available at all the tertiary care hospital of AFMS. Army Cardiac Thoracic Science (ACTS) has been a frontrunner in using this technology to save lives of critically ill patients including COVID patients and was the first hospital of AFMS to initiate the use of this advanced technique. AICTS has the largest experience of using ECMO in neonatal, paediatric and adult population hence it is an is ideal location to conduct this workshop. Army Cardiac Thoracic Science has used this technology in post cardiac transplant patients with successful outcomes. The event was attended by more than hundred delegates with fifty outstation delegates.
This was followed by " Hands on Sessions" which gave practical experience to all the delegates four ECMO stations were established which covered all facets of this technology from use of hardware, cannulation techniques, initiation of ECMO, Monitoring and wearing from ECMO to name a few. The highlight was the use of an advanced mannequin for simulating cannulation techniques in patients. A QR code to linked to ECMO resource material too was generated and widely distributed for easy access to all delegates. Additionally the event was streamed live nationally on Google platform.