JOHNNIE WALKER THE JOURNEY RETURNS WITH ITS THIRD EDITION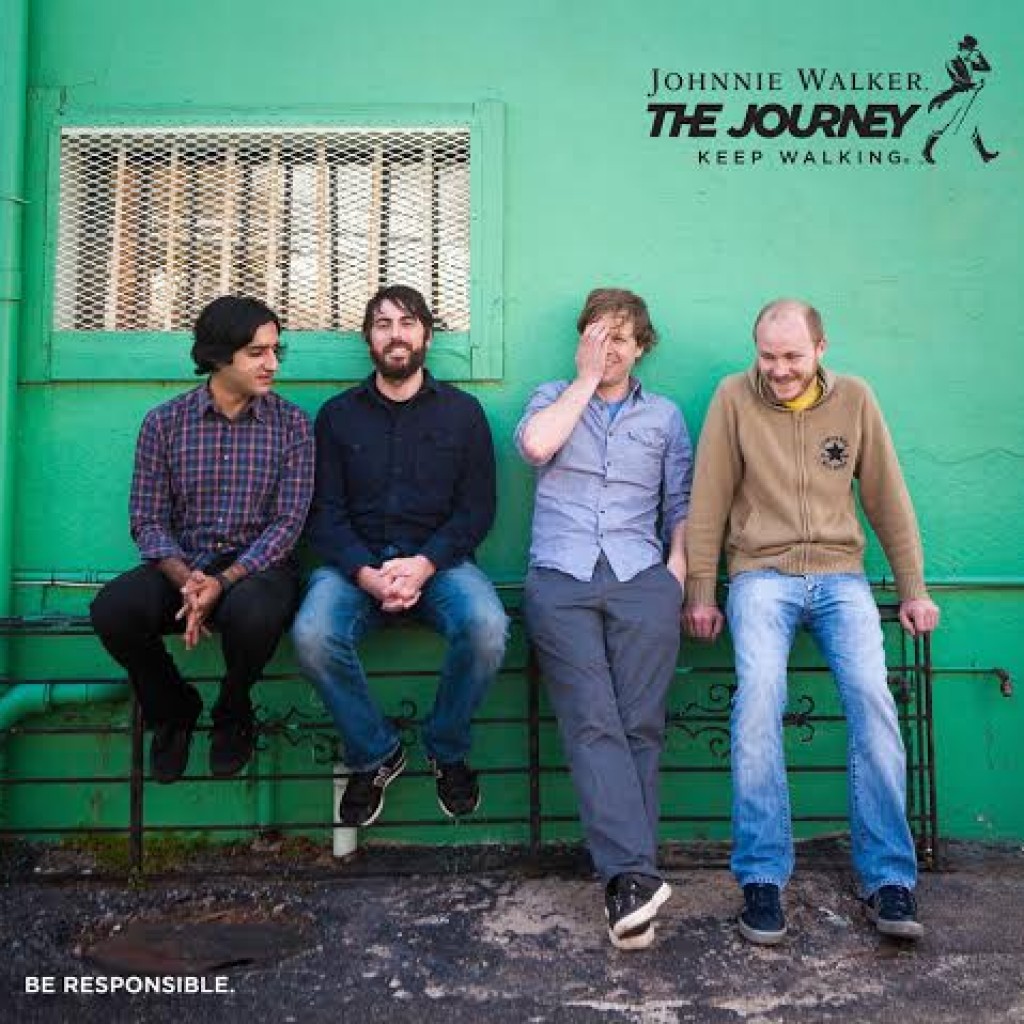 Mumbai, October 27th, 2015: An inspiration-packed day of world class music, a never-seen-before theatrical act and intriguing cinema – Johnnie Walker The Journey is all set for its third edition this December. The festival will once again host internationally acclaimed artists who will debut in India and extend unmatched experiences to their audiences. Rooted in the belief that 'Every Epic Journey Begins with a Single Step,' Johnnie Walker The Journey will be held on Saturday, 12th December at Mehboob Studios, Mumbai.
Celebrating the philosophy of personal progress, the festival will showcase LIVE performances by the legendary disco producer Giorgio Moroder, ambient genius Tycho, cathartic mini-symphonies by Explosions In The Sky and gravity-defying physical theatre by Leo.  The evening will include interactive workshops and engaging conversations with artists sharing their inspirational journeys.
Speaking about Johnnie Walker The Journey, Mr. Bhavesh Somaya, Head of Luxury, United Spirits – a Diageo Group Company, said, "The third edition of Johnnie Walker The Journey is set to deliver yet another inspiration-packed, unmatched experience to the audience this year. We have once again curated a list of extremely talented and internationally acclaimed artistes debuting in India who embody our philosophy of inspiring personal progress. Their performances and back stories are sure to draw in all those who appreciate music, films and theatre, and soak in the unique vibe of Johnnie Walker The Journey."
Johnnie Walker the Journey has established itself as an inspirational festival offering a global cultural experience through its unique choice of artists in the fields of music, performing arts and cinema. A much awaited festival which promises another edition of stellar performances and inspirational back stories of its artistes.
*Film Screening to be confirmed
THE ARTISTE LINE-UP FOR JOHNNIE WALKER THE JOURNEY 2015
GIORGIO MORODER
Grammy and Oscar winning electronic trailblazer Giorgio Moroder is arguably one of the most influential disco and electronica musicians of all time. At this year's edition of Johnnie Walker The Journey, he promises to bring back the booming beats and rich melodies of the genre that once was.
Moroder made his mark as an influential Italian producer, songwriter, performer and DJ, and today at 74, Moroder still has his hands in the center of EDM culture, swinging back into the spotlight in 2013 as a guest collaborator on the GRAMMY Award-winning Daft Punk album Random Access Memories (Album Of the Year).
Deemed as one of disco's principal architects, the 2010s resurgence reflected Moroder's status as an electronic music pioneer. He has worked with several big names in music, including: Barbra Streisand, Elton John, Cher, Roger Daltrey, Janet Jackson, Freddy Mercury, David Bowie, Chaka Khan, Cheap Trick, and Pat Benatar. Among his biggest hit singles are Donna Summer's 'Hot Stuff' and 'I Feel Love', Kenny Loggins' 'Danger Zone', David Bowie's 'Putting Out the Fire' and Blondie's 'Call Me'.
Watch Giorgio Moroder Live on Saturday, 12th December, 2015, Mehboob Studio, Bandra, Mumbai
Videos on Giorgio Moroder
TYCHO
Promising an audio visual treat, Tycho, a pioneer in ambient music is a project by American electronic music artist and producer Scott Hansen. His work is a combination of downtempo vintage-style synthesizers and ambient melodies which skillfully incorporate human elements. He's an undeniably successful crossover act, attracting an audience that has post-rock, experimental, and psychedelic and dance music fans alike.
Tycho set new ambient standards with his 2006 analog nostalgia snapshot, 'Past Is Prologue', then switched from using Cakewalk Sonar to Reaper for the serene dreaminess of 2011's 'Dive'. After touring with a live band in support of Dive, Hansen added other musicians to the studio proceedings for his latest album 'Awake', a mesh of synthetic blends and live energy. Awake charted Number 2 on the US Dance/Electronic Albums Chart and Number 3 on the US Independent Albums Chart.
Watch Tycho Live on Saturday, 12th December, 2015, Mehboob Studio, Bandra, Mumbai
Videos on Tycho
EXPLOSIONS IN THE SKY
Known to the greatest instrumental rock band Explosions In The Sky is celebrated for their cathartic mini-symphonies. Bringing a truly cinematic experience through music, they have earned themselves a reputation for long, dramatic instrumentals that allow their listeners to connect beyond boundaries.
Over the course of 16 years together, six albums, and four movie soundtracks, Texas-based Explosion In The Sky has stunned listeners with powerful, elegant, strictly instrumental songs that resonate intensely whether they're experienced live in concert or in private.
In 2004 the band scored the soundtrack to the 2004 film "Friday Night Lights", and a year later re-released "Explosions in the Sky" to a growing and enthusiastic fan base. With the success of "Friday Night Lights" the band scored the soundtrack to the David Gordon Green film "Prince Avalanche" in 2013 and "Manglehorn" in 2014. Their music has been used in several television programs like One Tree Hill, Crime Scene Investigation, All the Real Girls, Shopgirl, and many more.
They have performed at iconic venues and greatest music festivals, including: New York's Madison Square Garden, London's Roundhouse, Coachella, Governor's Ball, Bonnaroo, Lollalapaloza, Outside Lands, Sasquathc, Way Out West, and Parklife.
Watch Explosions in the Sky Live on Saturday, 12th December, 2015, Mehboob Studio, Bandra, Mumbai
Videos on Explosions In the Sky
LEO
Known for delightfully mind-bending physical theatre, Leo is an award winning act often described as 'magical'. A surreal interplay of a live performance and video projection by Leowill challenge the senses and test perceptions of reality.
Sold out shows at the Sydney Opera House, LEO has also dazzled audiences and critics from New York to Berlin, from Melbourne to Hong Kong with stops in Montréal, Moscow and London along the way. LEO is now touring in countries all around the world.
Watch LEO Live on Saturday, 12th December, 2015, Mehboob Studio, Bandra, Mumbai
Videos on Leo
Johnnie Walker the Journey 2015 will kick off at 6 pm on 12th December at Mehboob Studios, Bandra, Mumbai.
The tickets for the festival are available on Book My Show.
For more information on the festival, visit the official website of Johnnie Walker The Journey or follow us on Twitter@JWTheJourney, hashtag #TheJourney