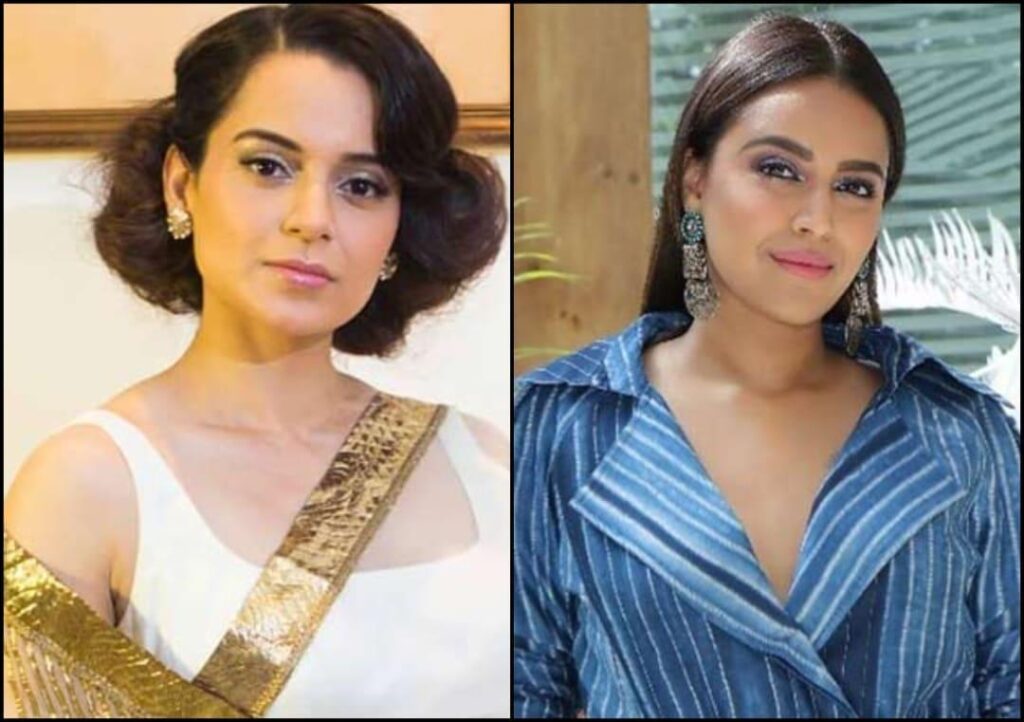 Friyana Munshi
Mumbai, February 23, 2021: Actress Kangana Ranaut often targets the Bollywood film industry and its associated actors. She is also known for making statements against many artists. Kangana Ranaut and actress Swara Bhaskar also openly comment against each other on social media. Once again the cold war of these two actresses has begun on social media.
Kangana Ranaut has recently attacked actresses, Alia Bhatt, Deepika Padukone and Katrina Kaif, saying that she has never danced on item numbers in films like these actresses. Actress Swara Bhaskar however denied Kangana's claim and shared a video related to her 2013 film Rajjo. The video consists of Kangna's dance number.
Swara shared the video of Kangna Ranaut's dance number from the film Rajjo in her tweet, writing, 'It was fun seeing your item number in the movie Rajjo. You are a very good performer and dancer, Kangana. Would like to see more of such things. 'Swara Bhaskar's tweet on social media is going extremely viral. Her and Kangana Ranaut's fans are seen reacting to the tweet.
Kangana Ranaut has given her reply to this tweet by Swara Bhaskar. She wrote in her reply, 'Whenever I question A-Lister artists, B-Lister artists come to their rescue like a soldier. Item number one is a dance number that has nothing to do with the film's story, in which abusive language is used for women.'
In her next tweet, Kangana wrote, 'A B-grade artist wouldn't understand, but I was talking about the item songs by Sanjay Bhansali and Farah Khan, which are produced late at night with some A-Listers. I have sacrificed a lot for what I am today. ' Kangna's tweet has been going viral as well. Her fans are also very fond of this tweet and are showing their support and giving feedback
Follow Punekar News: