KARGIL VIJAY DIWAS CELEBRATIONS AT PUNE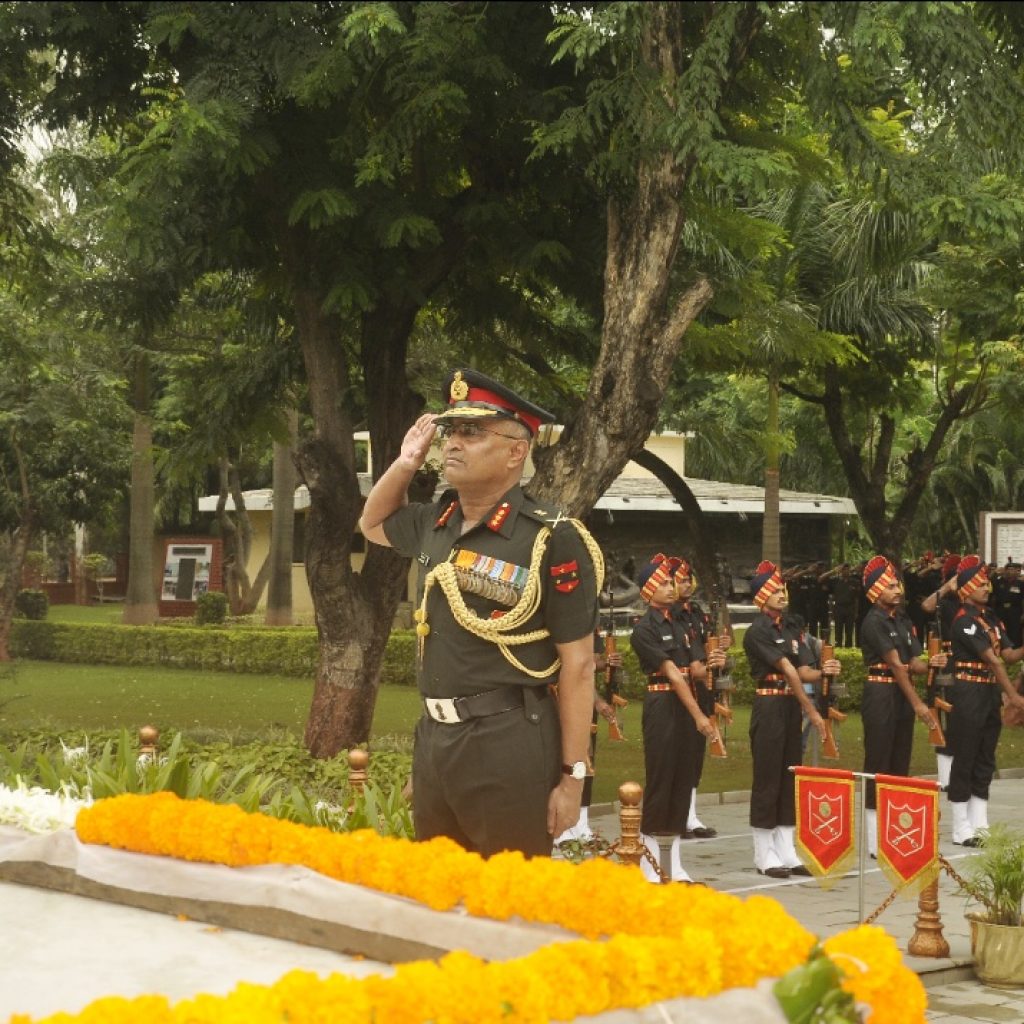 Kargil Vijay Diwas, was celebrated on 26 July 18 to commemorate the success of Indian Armed Forces during Operation VIJAY. On this day India successfully recaptured the high outposts in the Kargil- Dras Sector which were occupied by Pakistani intruders. The Kargil war which was fought for more than 60 days finally concluded on 26 July 1999 in a spectacular victory of India.
The day is celebrated every year to honour the Heroes of Operation VIJAY. Commemorative events are organised all over the country to pay tribute to the supreme sacrifice and glorious victory of the Indian Armed Forces.
At Pune the Kargil Vijay Diwas was observed with a ceremony organised at the National War Memorial located at Pune Camp. The ceremony which was conducted in the morning was attended by military personnel of Pune and nearby satellite stations. A commemorative wreath was laid at the Memorial by Lieutenant General Manoj Pande, AVSM, VSM Chief of Staff, Headquarters Southern Command on behalf of all ranks of Southern Command.
As part of the Kargil Vijay Diwas celebrations and as a gesture to pay homage to our Martyrs a Veer Nari Sammelan is also being organised at Pune under the aegis of Headquarters Southern Command on 28 July 18 at Dhanvantri Auditorium which is located at Armed Forces Medical College premises at Pune. The aim of the sammelan is to establish a connect with the Veer Naris, address their cases of anomalies in pension and assist there with regards to any other issues pertaining to the Veer Naris of Pune district.
The Veer Nari Sammelan will commence at 10 am and would conclude at 5 pm on 28 July 18. The Veer Naris of Pune and Satellite Stations are cordially invited to attend the sammelan which will include interaction with officials of Zila Sainik Board, Ex-Servicemen Contributory Health Scheme, Placement Node and relevant Record Offices. A Medical check-up Camp with specialist doctors is also being organised as part of the sammelan.