Kasba Ganpati ' Gram Pradakshina' on Ganesh Jayanti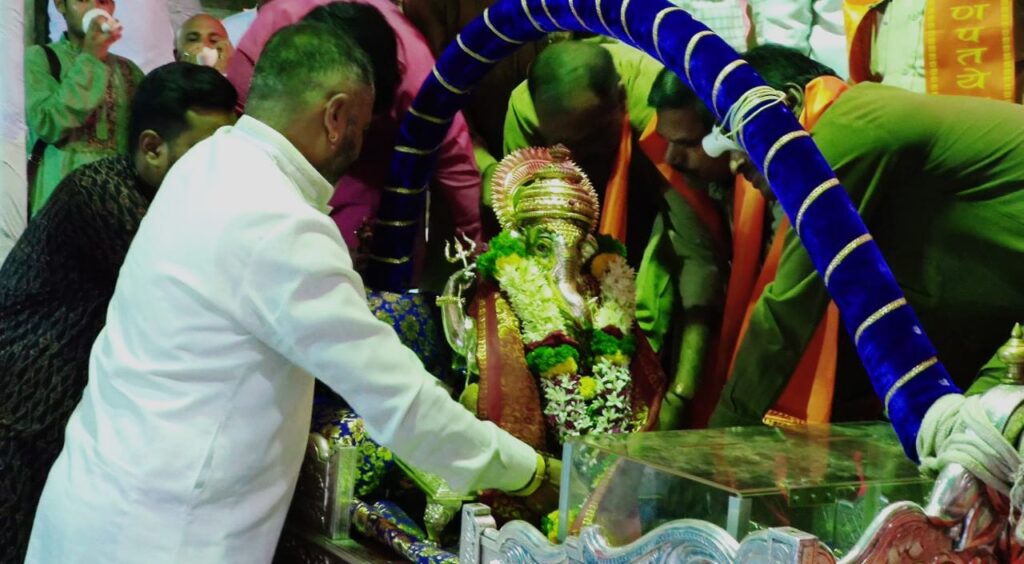 Ruchita Naik
Pune, January 28, 2020: Since last 4 years on this very day Kasba Ganpati mandal has been organizing circumambulation (Pradakshina) on Ganesh Jayanti ie the birthday of lord Ganesha. Kasba Ganpati is known as manacha pahila (first ) Ganpati amongst the other five.
The event started with Ganesh pujan and then proceeding with 'aarti' by Balaji Rao. Sangharsh Dhol Pathak and Prabhat Band played traditional music. There was felicitation cermony for the PMPML bus drivers who are not involved in any accident.
The procession began at 7:30 pm from Kasba Ganpati temple. The route of the procession was Phaniaali Talim to Pavale Chowk to Sattoti Chowk proceeding to Gavakos Maruti to Ganesh Road then Phadke Houd Chowk and then coming back to Kasba Ganpati Temple Chowk. The palkhi was carried by the bus drivers.