KCB to provide free laptop and tablets to 70 students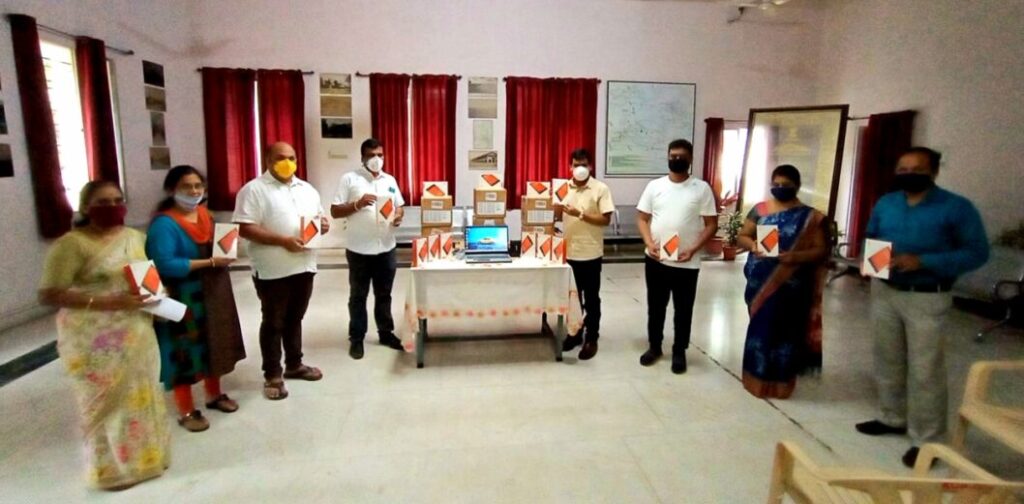 Mehab Qureshi
Pune, August 14, 2020: The students in the Khadki Cantonment Board (KCB) have a reason to cheer. Like every year, KCB has decided to give free laptops and tablets to students studying from classes VII to X.
A merit list has been prepared for students who scored 75 percent and above marks with an attendance above 90 percent. "A laptop will be given to the overall topper of Class X under KCB, and 69 Tablet PCs will be distributed to meritorious students from classes VII to IX," informed Pramod Singh, Chief Executive Officer (CEO) of KCB while speaking to Punekarnews.in. It has been decided that Bhoomika Nadegiri of Lalbahadur Shastri School will be handed over the laptop for securing 88.40 percent marks in class X Board examination.
Singh added, "We have also decided to give scholarships worth Rs 12,000 to eight students who have secured above 80 percent marks in Class X Board Exams."
"To avail these, the class X students need to submit their class X board exam marksheet, school leaving certificate and admission proof for class XI," informed KCB's Spokesperson.
Every year, this celebration takes place on August 15. But this year, due to the restrictions on celebrating Independence Day due to the Coronavirus disease (COVID-19) pandemic, KCB has decided to distribute the gifts on September 5, or the devices will be delivered to their home addresses.
"Comparing last year's result, this year, the pass percentage of junior college has dropped from 95% to 90%, but the number of students in the merit list has increased. All other schools percentage have gone up", added the CEO of Khadki Cantonment Board.
While Speaking about helping the COVID affected, Singh explained that Rs 2.26 crores had been credited from District Administration for the purchase of medical equipment, and a sum of Rs 10 lakh is credited from the MLA fund.