Kolhapur flood victims houses to be built by Jama'at-e-Islami Hind, Maharashtra, Ideal Relief Committee Trust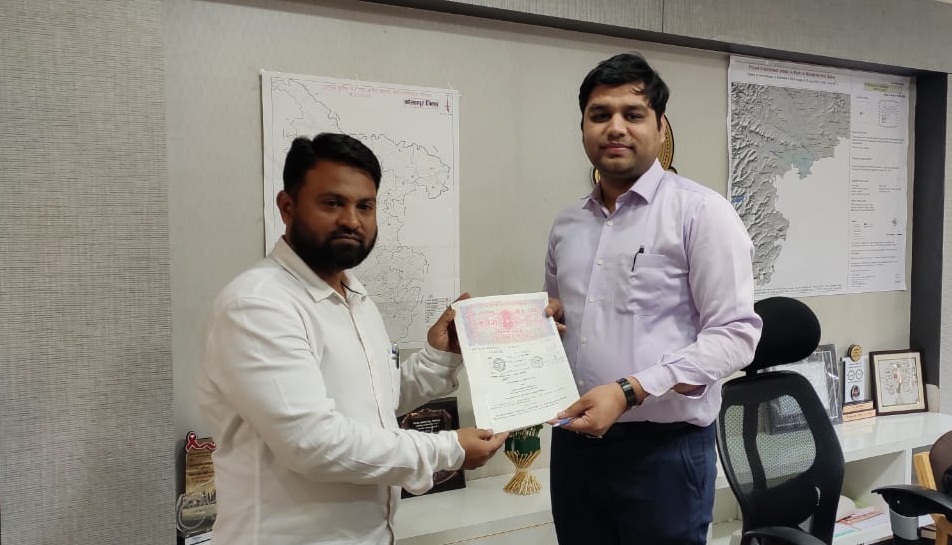 Kolhapur, January 22, 2020: An agreement (MoU) was signed between Jama'at-e-Islami Hind, Maharashtra and Zilla Parishad Kolhapur on 20th January 2020.
As per the agreement, Kanwad village in Kolhapur district has been selected for construction of houses. In the first phase, houses will be constructed for 38 flood affected families and 2 purified water system will also be made for drinking water.
It may be noted that Shirol Taluka of Kolhapur district has been worst affected by the devastating floods that occurred a few months ago.
Kanwad and other villages of this taluka have been in the grip of 100% flood for several days. In these villages, volunteers from IRW (disaster management unit) of Jama'at-e-Islami Hind, Maharashtra have carried out rescue and relief work.
Flood Relief Fund / Awas Yojna from the government gets 95,000/- to 1,20,000/- rupees under housing and household scheme after becoming eligible under the scheme. This amount is insufficient to build a small but strong house. That is why Jama'at-e-Islami Hind, Maharashtra and Ideal Relief Committee Trust conducted an in-depth survey of the village, prepared a construction plan through engineers for the destroyed houses, according to which the minimum estimate for the RCC construction of a house is Rs 300,000/- (three lakhs).
In addition to the funds received from the Flood Relief Fund and Housing Scheme, the organization will build houses with financial assistance of 200,000/- (two lakhs) per house.
If this work is completed before the rains, in the second phase, houses will be constructed in Kurundwad, Rajapur, Herwad in Kolhapur district and Bhilwadi in Sangli district.
In addition, the student organization SIO will provide a set of books for the basic needs of schools and libraries.
The cost of this rehabilitation project is about Rs 2,48,00,000 (Two Crore Forty-Eight Lakh).
On the occasion of the agreement, Mr. Aman Mittal IAS, (CEO Zilla Parishad, Kolhapur), Mohammad Mazher Farooque (Secretary, Department of Social Service, Jama'at-e-Islami Hind, Maharashtra), Ajay Kumar Mane (Project Director DRDA), Vaishali Mhaske (District Project Officer), Ismail Sheikh (Jama'at-e-Islami Hind, Kolhapur) and Ashfaque Pathan (SIO Kolhapur) were present.