Lockdown In Maharashtra: CREDAI Pune Appeals Construction Workers To Stay Back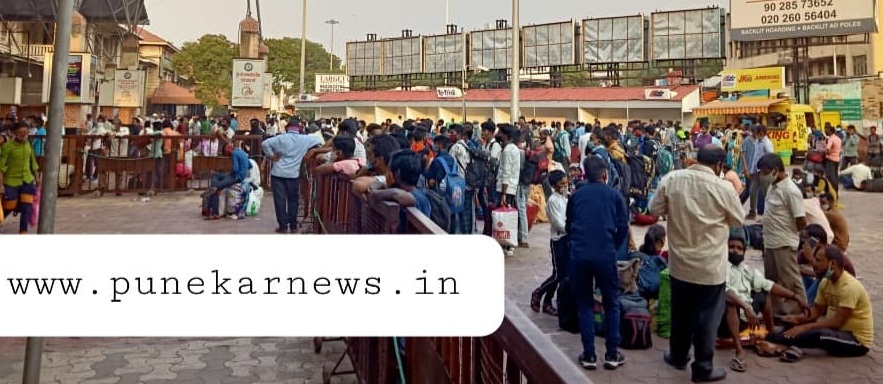 Pune, 13th April 2021: Confederation of Real Estate Developers Associations of India (CREDAI) Pune president Anil Pharande has appealed to the construction workers not to panic and stay back at their camps.
Last year, during the first wave of the pandemic, CREDAI Pune Metro undertook a massive drive for making the workers aware of the Covid appropriate behaviour.
"This year too, their stay at construction sites has been improved with better hygiene conditions. The frequency of health check-ups has been drastically increased. Very soon CREDAI Pune Metro is starting the vaccination drive for construction workers with help from PMRDA, PCMC and PMC. This is definitely giving some confidence to the workers", he said.
However, a large chunk of migrant workers may want to go back to their hometowns, due to the fear of job losses and health. But, CREDAI Pune Metro members through its president and office bearers have assured to take care of them and have appealed to them to stay back.
"All necessary items like groceries, medicine & COVID appropriate sanitized environment will be provided to the construction workers. If needed, medical facilities and provision for isolation shall also be provided.
There is no need to panic and even in case of a lockdown, they will be given all necessary facilities for clean, safe and healthy living", assured Anil Pharande, President CREDAI Pune Metro.
CREDAI Pune Metro has welcomed the decision of the Chief Minister to extend the financial help of Rs 1500 to about 12 Lakh registered construction workers.  Since construction work ok sites having labour camps has been permitted lockdown or break the chain will have slightly less impact on the construction segment, opined Pharande.
Know What Is Allowed, Not Allowed During Lockdown Between April 14 And May 1
Join our Whatsapp Group and Telegram for each update about Pune and PCMC.
Punekarnews.in is the first and only English language news portal of Pune – the educational and cultural capital of Maharashtra – Pune.
https://t.me/punekarnews