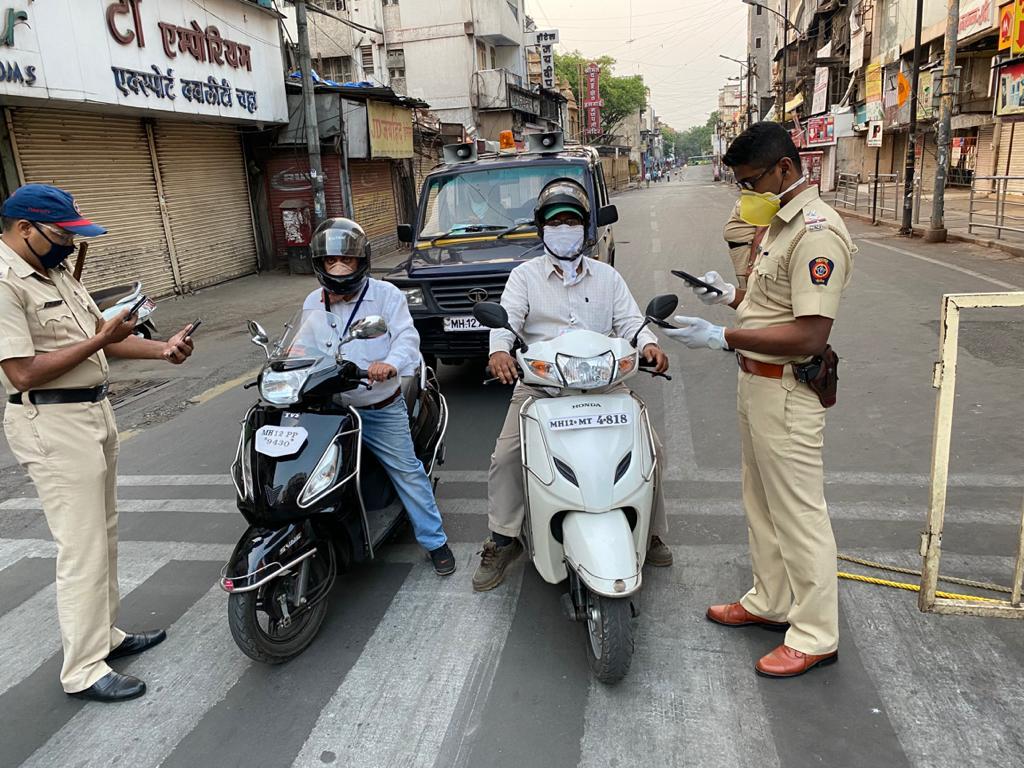 Mubarak Ansari
Pune, 13th April 2021: Maharashtra government has imposed section 144 in the state from 8 pm on April 14 to 7 am on May 1 due to the Corona crisis.
The government has imposed severe restrictions on the movement of people. No person can move in a public place without valid reasons. People engaged in essential services have been exempted.
However, the authority has also clarified circumstances when people can travel and also use their vehicles.
Public Transport – Public transport will be fully operational with the following restrictions:
Auto Rickshaw: Driver + 2 passengers only
Taxi (4 wheelers): Driver + 50% vehicle capacity as per RTO
Bus Full seating occupancy as per RTO passing.
However, no standing passengers will be allowed.
a) All persons using public transport to compulsorily wear masks in a proper manner barring which fine of Rs 500 will be imposed on the offenders.
b) In 4 wheeler taxi, if any one person is not wearing a mask, the offender and the driver of the taxi will be fined an amount of Rs 500 each.
c) All vehicles to be sanitised after every trip.
d) All public transport – drivers and other staff coming into contact with the public to get vaccinated at the earliest, as per criteria of Government of India (GOI) and must display exemplary Covid Appropriate Behaviour. For taxis and autos, drivers should be encouraged to isolate himself or herself through use of a plastic sheet or otherwise.
e) Movement of personnel to perform duties related to public transport shall constitute a valid reason.
f) In the case of out-station trains, railway authorities have to ensure that there are no standing passengers in the general compartment and all passengers use masks.
g) Fine of Rs 500 to be levied in all trains for non-compliance with Covid Appropriate Behaviour.
h) Public transport that has been allowed with some conditions also includes all incidental services that are essential for the smooth functioning of all modes of public transport.
This also includes all incidental activities that are required at the airport including handling of cargo, ticketing etc.
Persons arriving/ departing by any bus/ train/ flight from or towards their place of residence may travel on the basis of a valid ticket through public transport.
Private Transport: Private Vehicles including private buses can ply for the purposes of emergency, essential services or for valid reasons as specified in this order. Any default will be punishable with a fine of Rs 1000.
Private buses, in addition, will be subjected to the following:
i. To ply with only seating capacity, Standing passengers are strictly not allowed.
ii. Staff must get vaccinated as per GOI criteria and must display exemplary Covid Appropriate Behaviour.
Follow Punekar News: