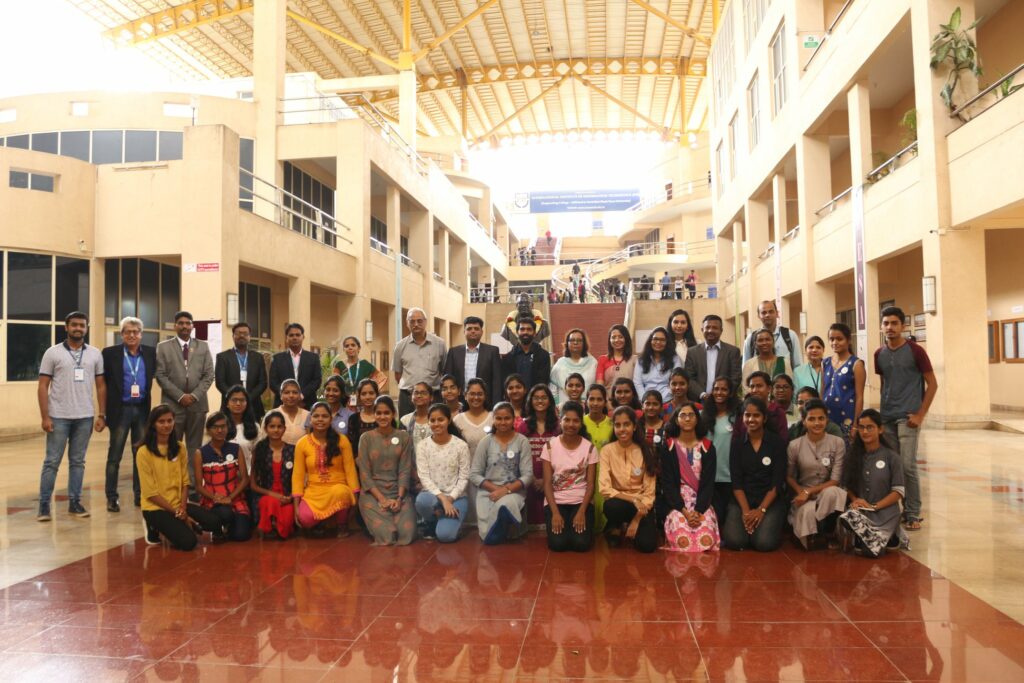 Pune 6th Sept, 2019 : 'Beyond Scholarships' is what Lila Poonawalla Foundation (LPF) has been focusing on since past 24 years, by supporting LPF Scholars (Girls) through holistic skills development training, workshops and industry exposures visits, to make them employable ready.
In the quest of equipping LPF Scholars with 21st century new age industry readiness skills, LPF has signed a MoU with WiselyWise, a Singapore based Ed-Tech company to offer Artificial Intelligence (AI) and Conversational AI certification courses. With this MoU, LPF is the first customer of WiselyWise online certification courses in AI in India. 50+ LPF scholars in the first batch have signed up for this course; 200+ more to enroll.
WiselyWise has embarked on this journey to build a curriculum to enable students for industry leading job requirements around AI and Machine Learning (ML) by working closely with the Amazon Alexa team.
The inaugural workshop on Conversational AI was held on 30 August 2019 by WiselyWise in partnership with Hope Foundation's International Institute of Information Technology (I²IT), Pune for their launch of Centre of Excellence in Artificial Intelligence (AI). Mr. Prasad Deore, Regional Head from NASSCOM, Mr. Sohan Maheswar, Alexa Evangelist from Amazon India, Ms. Aruna Katara, President of Hope Foundation & Research Centre, Mr. Chandrakumar Natarajan, CEO of WiselyWise and Ms. Priti Khare, CEO of Lila Poonawalla Foundation were present. This workshop was facilitated by Amazon's Mr. Sohan Maheshwar for the first time ever to build the Alexa skills (voicebots) amongst the students.
Ammara Shaikh, LPF Scholar 2017, who was one of the participant shared, "I have attended the Conversational Artificial Intelligence session today and I learnt about Alexa to recognize voice and conversation communication. It is an amazing feeling that I also can develop conversational AI program now. A big thanks to LPF for giving me this opportunity."
Ms. Priti Khare, CEO of Lila Poonawalla Foundation said, "2019 and beyond is on the path to be a transformation point for AI. With partnership with WiselyWise, our LPF Scholars will be early adapters to learn and get prepared for the upcoming AI wave, to learn underlying concepts through hands-on projects and to demonstrate their AI creations and become job ready in AI."
Wisely Wise CEO Mr. Chandrakumar said "We are very happy to welcome LPF Girls to learn AI using WiseCentral. This is golden opportunity for the girls to have access to the same world class AI education as any other students globally. We are thankful to LPF for providing us with the opportunity."