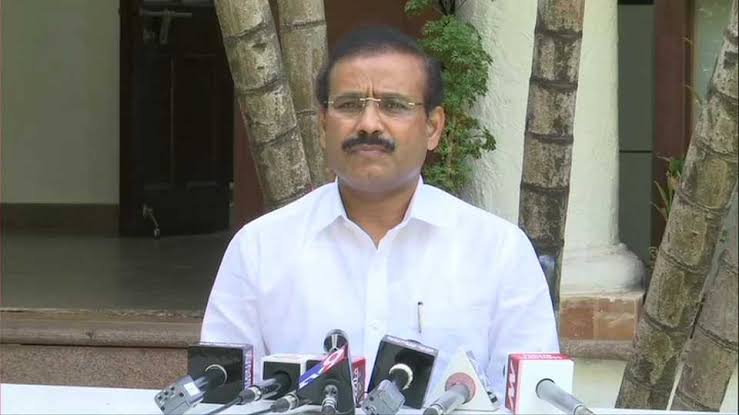 Sumit Singh
New Delhi/Pune, 28th May 2021:Considering the high number of Coronavirus Disease (COVID19) cases in the country, the central government has asked the states and union territories to extend lockdown restrictions till June 30.
Meanwhile, Maharashtra Health Minister Rajesh Tope told reporters in Pune today that lockdown in the state might be extended for 15 days. "Chief Minister Uddhav Thackeray will take a decision after discussing the situation with the task force and health department officials. We have almost finalised the lockdown extension for 15 days. Things are being fine-tuned as to what relaxations can be given in districts where cases have dropped. The lockdown order is expected in two days", he said.
Speaking about the vaccination drive, Tope informed, "As per formula of the central government, vaccine manufacturers have reserved 50 percent vaccine for the centre, 25 percent for states and 25 percent for private hospitals. We have already declared our stand that we are ready to buy vaccines for all people of the state in one go but due to central government rule we are not able to buy the vaccine in bulk. Hence, the vaccination process has slowed."
Earlier on Thursday, Union Home Secretary Ajay Bhalla wrote to Chief Secretaries of all states and union territories to extend the lockdown till June 30, 2021.
The letter states, "The strict implementation of containment and other measures has led to a declining trend in the number of new and active cases, across States & UTs, barring some areas in the Southern and North-Eastern regions.
I would like to highlight that in spite of the declining trend, the number of active cases presently is still very high. It is, therefore, important that containment measures may continue to be implemented strictly. Any relaxation by States/UTs, may be considered at an appropriate time, in a graded manner, after assessing the local situation, requirements and resources.
I would, therefore, urge you to continue compliance to the containment measures, as has been advised by the Ministry of Health of Family Welfare (MoHFW) in their letter dated 25.04.2021, so as to fully overcome the pandemic. In this regard, necessary directions may be issued to district authorities in your State/UT, for taking all necessary measures."
Join our Whatsapp Group, Telegram, and Twitter for each update about Pune and PCMC