Memory & Cognitive Rehabilitation Center , first of its kind in Pune at Sancheti Hospital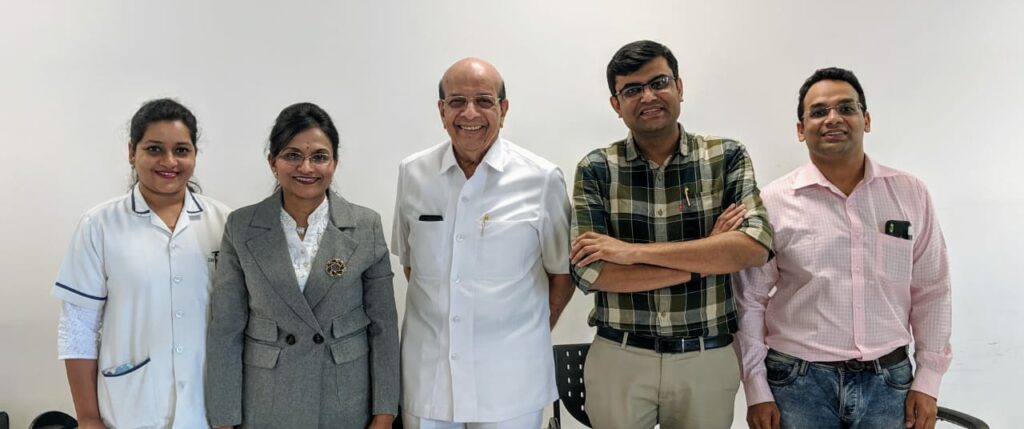 8 November 2019 : Sancheti Institute of Orthopaedics and Rehabilitation has started a unique Memory & Cognitive Rehabilitation Center , first of it's kind in Pune at the hospital in association with neuropsychologist Dr Mangal Kardile . The innovative program which includes award winning BrainNext Tools developed by Dr Mangal Kardile will help rehabilitate people suffering from memory and cognitive deficits due to varied reasons including epilepsy , developmental disorders, migraine, stroke , Parkinson's disease , Dementia, Alzheimer's , Rare Brain Infections and Diseases , Trauma – Head Injuries . Dr Kardile and her team will be available for consultation every Friday and Saturday at Sancheti Hospital between 10 am and 5 pm . This information was given at a Press Conference addressed by Padma Vibhushan Dr K.H Sancheti . Founder Sancheti Institute of Orthopaedics and Rehabilitation and Neuropsychologist and Founder – Mental Health Aims Nashik Dr Mangal Kardile.
The innovative BrainNext concept has been recognized by Indian Academy of Neurology and was recently conferred the first Neurorehabilitation Innovation of the Year Award 2019.
Explaining the concept , Dr Mangal Kardile said that memory and cognitive deficits arising due to varied reasons can be in various forms including scholastic difficulties, behavioural problems, forgetfulness , difficulty remembering faces , places , location , routes , aggression , frustration , depression and apathy , fluency in talking etc . The BrainNext tool kit comprises of more than 500 brain exercises divided in 18 sets and is designed to understand memory and cognitive impairment early and the same tools are used to correct the deficit . The tools are suitable for almost all age groups from 6 months and above to elderly.
Dr Kardile added that the first step in this treatment includes cognitive testing using BrainNext testing sheets provided with each set, Then the individual is trained providing suitable exercises. The exercises are given in the form of sheets made of variety of cloth material and 3D acrylic boards . The exercises are according to individual requirement and we do take rehearsals of previous learning's and training on next steps based on individual acquiring capacity. The individual needs to do these exercises for minimum of 2-4 hours with appropriate intervals. The rehab process may take three to five months depending on the individual and therefore patience is the key .
Dr Kardile added that the tool kit can be used by any non clinical person, care givers, hospital staff and is affordable , safe ,durable and easy to use . Special tools have been developed for visually impaired patients focusing other cognitive domains like audio , tactile , spatial , gustatory and olfactory.
Padma Vibhushan Dr K. H Sancheti , Founder Sancheti Institute of Orthopaedics and Rehabilitation said that innovations by young doctors like Dr Kardile is appreciable . The fact that Dr Kardile is investing time in research to develop techniques using scientific methods will have long term positive impact .The need of the hour is to have treatments that are less complicated, less invasive and less costly so that everybody in need benefits out of it.