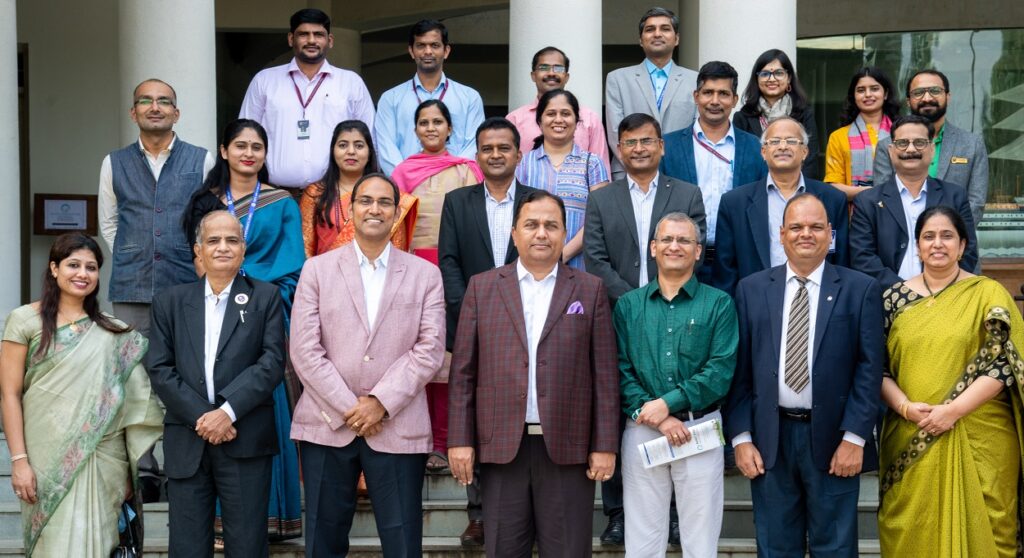 Pune, 27 October 2020: MIT Art Design and Technology University, Pune have collaboration with Tata Consultancy Services (TCS) for bringing out more opportunities to students and faculty members skills development. The collaboration will enable to find suitable internships, sponsored projects, consultancy and knowledge exchange programs. In a series of continuous efforts to provide greater industrial exposure to University students.
The collaboration meeting was graced by Mr. Dinanath Kholkar, Vice President, TCS, and Mr. Hrishikesh Dhande, Academic Relationship Manager, TCS under the chairmanship of Dr. Mangesh Karad, Executive President, MIT ADT University, Pune.
TCS collaboration initiatives will assist MIT ADT University students to join instantly with industry and supply a structured learning atmosphere for ready to work. Mr. Dinanath Kholkar, said we are excited to collaborate with MIT ADT University and bring the industry and academia together on a single digital platform. Through this collaboration we hope to enable streamlined and uninterrupted learning for students on trending industry topics, ensuring that they earn their academic credits and industry knowledge.
Mr. Hrishikesh Dhande, explained about the various Initiatives for the Academics by the TATA Consultancy Services. He has invited to join many programmes conducted for the students and faculty by the TCS.
Dr. Mangesh Karad, declared, I am extremely pleased with this association. MIT ADTU has always worked on strengthening the industry-academia gap and this unique relationship with TCS will create more opportunities and help us to enhance the practical knowledge of students with current industry trends.
We have made project-based learning for students so that they can be equipped with skills before they take up jobs. Students will get exposure to the work environment and their professional skills will get improved including technical, managerial, and soft skills, said Dr. Ramachandra Pujeri, Director, Industry Institute Partnership Cell.
Dr. Rajneesh Sachadeo, presented various initiatives carried out by MIT School of Engineering and Dr. Rekha Sugandhi explained about the CSE and IT department's strengths.
In the discussions MIT ADTU officials appreciated and welcomed this collaboration and requested to extend the same among all constituent units.
The collaborative meeting was ended with vote of thanks by Dr. Kishore Ravande, Principal, MIT SOE.