Mother Of Orphans: Social Worker Sindhutai Sapkal Passes Away In Pune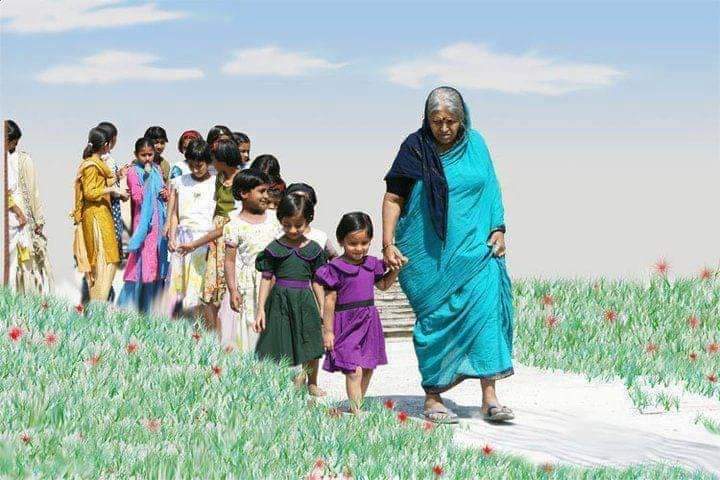 Sumit Singh
Pune, 4th January 2021: Senior social worker Sindhutai Sapkal (73) who is known as the mother of orphans and Padma Shri awardee, passed away today. She was undergoing treatment at Galaxy Hospital in Pune.
"Sindhutai Sapkal died of a heart attack at Galaxy Hospital at 8:10 pm today (January 4). She had undergone surgery a few days ago," said Dr Shailesh Puntambekar, medical director of Galaxy CARE Multispeciality Hospital, Karvenagar.
Sindhutai set up Mamata Bal Sadan Sanstha in 1994 to take care of orphans and give direction to their lives. The institute was started in Kumbharwalan village in Purandar taluka of Pune district. She was popularly called 'Mai' (mother).
Sindhutai Sapkal was born on 14 November 1948 in a cattle-grazing family in Maharashtra's Wardha district. Being an unwanted child, she was referred to as Chindhi (Marathi for "torn piece of cloth"). Abject poverty, family responsibilities and an early marriage forced her to quit formal education after she successfully passed the 4th standard. At the age of twelve, Sapkal was married to a man twenty years her senior in Wardha District. In her new home, she fought against the exploitation of local women, who collected cow dung, by the forests department and landlords. She bore three sons by the time she turned twenty. At the young age of twenty, when nine months pregnant, Sapkal was beaten and left to die by her husband. She gave birth to a baby girl in a semi-conscious state in a cow shelter outside their house on the night of 14 October 1973.
Sapkal took to begging on the streets and railway platforms to survive. Because she feared being picked up by men at night, she often spent the night at cemeteries. Such was her condition that people called her a ghost since she was seen at night in the cemeteries.
Also Read Pune: PMC Releases Order To Close Schools For Class 1 To 8 Till January 30, 2022
Also Read Maharashtra: 18,466 New Covid-19 Positive Cases, 75  Omicron Cases Reported Today
Join Punekar News Whatsapp Group, Telegram, Instagram And Twitter  For Regular Update about Pune City And Pimpri-Chinchwad