Mumbai RPF personnel detect drugs worth to the tune of Rs.2 Crore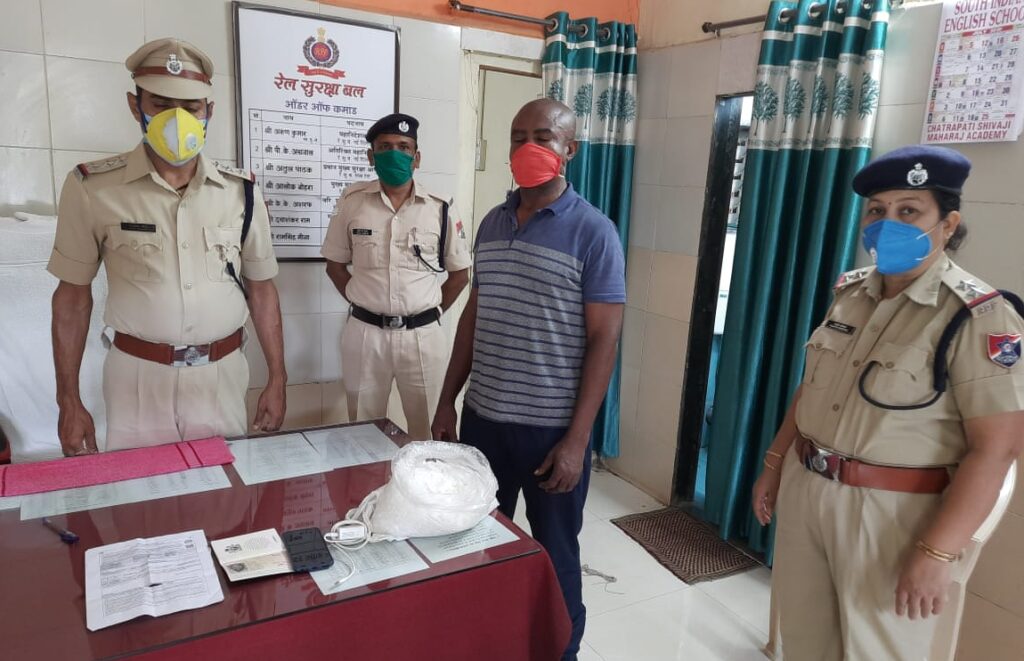 Pune, 9 July 2020: A Nigerian national was apprehended by RPF Head Constable  K. N. Shelar and  Shivaji Pawar, Maharashtra Security Force staff working under RPF when he got down from New Delhi- Ernakulam Mangala Express on 7.7.2020 between Nilaje and Taloja (Navi Mumbai) km no 56/17 after resorting to ACP (Alarm Chain Pulling).


He was brought to RPF thana Diva and on enquiry, he disclosed his name as Sunny Ocha IYKE age 41 R/o Nigeria having passport no. A10059012. He was travelling on an AC-3 Tier ticket from New Delhi to Panvel bearing PNR No. 2310186539.

His bag was checked and found a suspicious substance. He was detained for further enquiry. Meanwhile Senior Divisional Security Commandant, Mumbai Division, Central Railway coordinated with the Narcotic Control Bureau (NCB), Mumbai and their help was sought. The Investigating team along with experts came at RPF Thana Diva and examined the substance and detected a narcotic drug namely "Amphetamines" weighing 2.300 kg. Approximate value of seized drug is to the tune of Rs. 2 Crore. The accused and the seized drug substance were handed over to NCB authorities duly adopting procedures under NDPS Act. The good work done by the RPF personnel has been appreciated by the higher authorities.