Now Pune Police will use facial recognition, geolocation based app to track externed criminals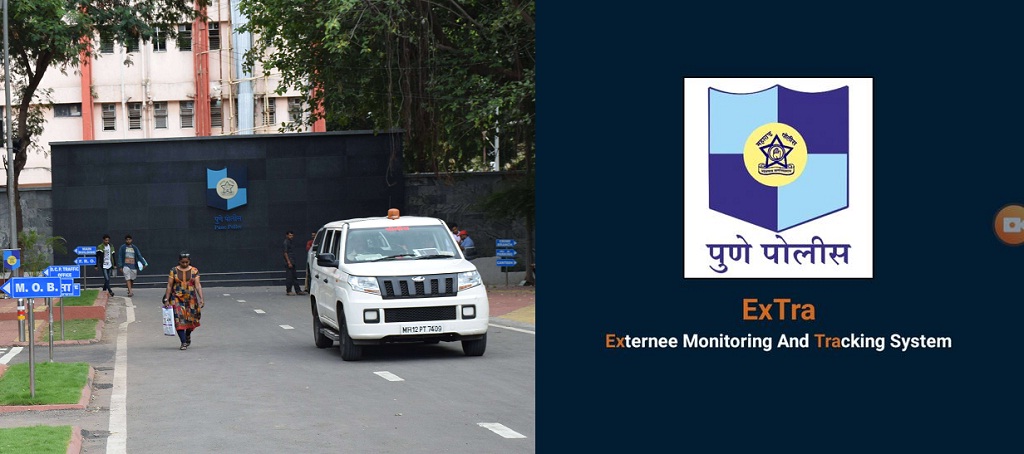 Mubarak Ansari
Pune, June 13, 2020: All spheres of work have been altered by COVID19 and police is also not untouched with it. Criminal surveillance is an integral part of police work and cannot be ignored under any circumstances. In view of this, a mobile application was sought which could help monitor the externed (tadipar) criminals through digital means so that physical checking can be minimised.
Now Pune City Police has launched the Externees Monitoring and Tracking System (ExTra App), facial recognition and geo-location-based tracking system. It was launched today on an experimental basis for externed criminals by Pune City Police. DCP (Zone 5) Suhas Bawche issued the first externment order for a criminal on police record, Viraj Jagdish Yadav (24) of Hadapsar, who was externed for one year from Pune City and District.
The ExTra application is a modified version of HQTS (home quarantine tracking system) which was implemented for tracking of quarantine patients at the onset of lockdown by Pune city police. The HQTS application was customised to track externed criminals, now named as ExTra. It has been developed by Vijna labs for Pune city police. DCP (crime branch) Bachchan Singh, ACP Shivaji Pawar played a key role in development and implementation of the solution under the guidance of Commissioner of Police Dr K Venkatesham, Jt CP Ravindra Shisve and Add CP (crime) Ashok Morale.
According to police, the new system requires the externee to download the ExTra app and do a one-time registration on a mobile phone. The police authority then approves the registration, after which the externee is required to mark his attendance through a selfie at indicated or surprise attendance notifications. The externee's selfie, associated geolocation and time of attendance is tracked through Artificial Intelligence (AI) algorithms. Real-time alerts are raised if the uploaded selfie does not match the registered face or if the geofence (around Pune city) is breached.
This system can ensure effective and fullproof monitoring of externment, directly from Police control rooms. Efforts have been made to ensure no infringement on the privacy of the person, hence the location is not taken constantly, and alert is sent only when the geo-fence is breached. Such use of advanced technologies based on AI reduces the dependency on in-person verification and in turn reduces the crime rate due to return of the externees as well as to avoid COVID related infections to the checking policemen.
The app will help cops keep a strict vigil on the movement of the criminals when they come to Pune city. In the past, it has been observed that many externed persons have been involved in crimes after coming back to the city by violating their externment order.