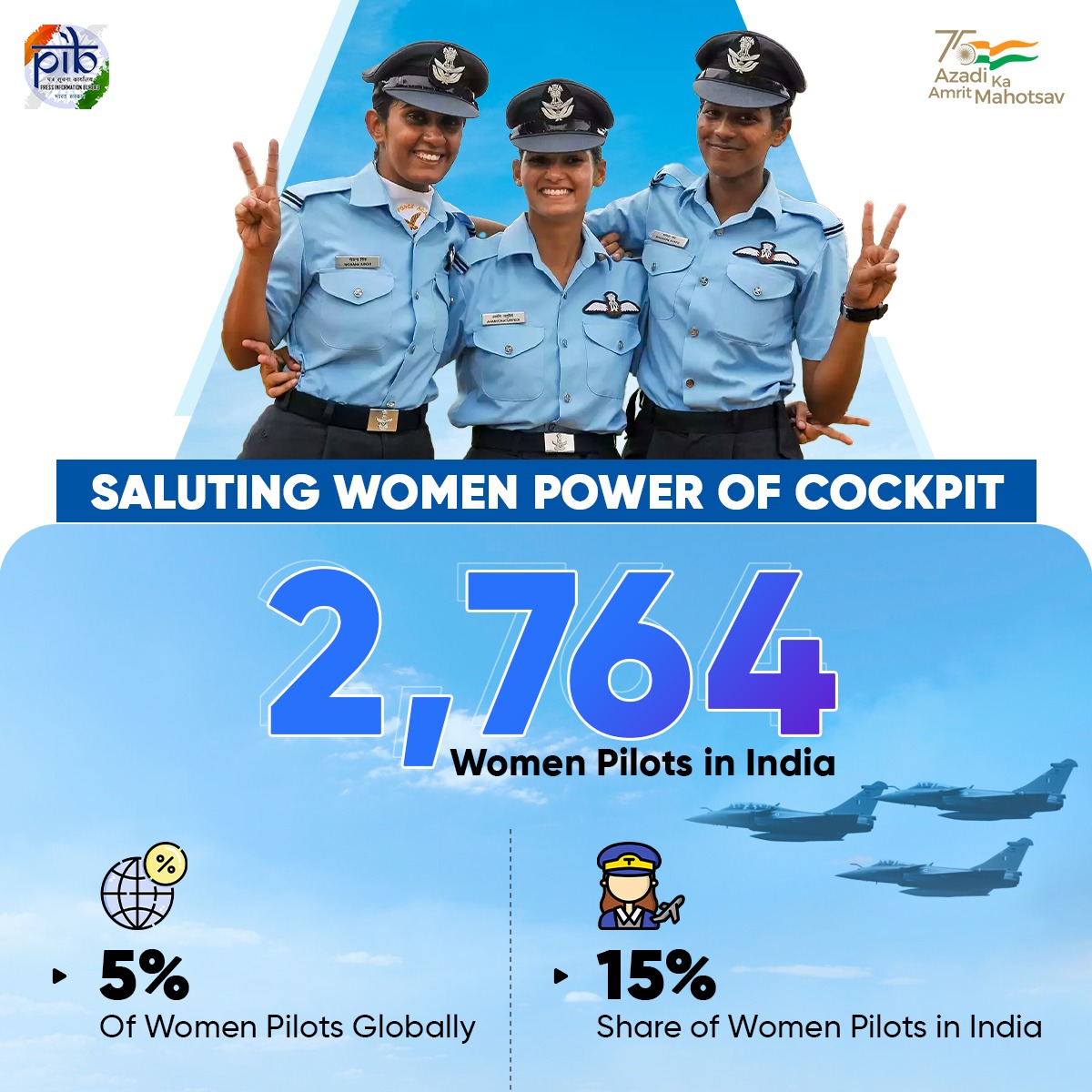 Delhi, 6th December 2021: The Rajiv Gandhi National Aviation University (RGNAU), established under the RGNAU Act, 2013 at Amethi (Uttar Pradesh), is the only aviation university in India. It operates under the administrative control of the Ministry of Civil Aviation.
As on date, there is no proposal with the Government to establish any other aviation university through the   Public-Private Partnership model. As per the information available with eGCA, out of the 17,726 registered pilots in India, the number of women pilots is 2,764.
The Ministry of Civil Aviation and its associated organisations have taken a number of steps to promote training of pilots in the country. These include issuing award letters for nine new Flying Training Organisations (FTO) at five airports of Airports authority of India (Belagavi, Jalgaon, Kalaburagi, Khajuraho and Lilabari) with rationalised land charges etc., digitisation of approval processes at the regulator DGCA and greater empowerment of Flying Instructors etc. These measures are likely to enhance the flying hours at FTOs and the number of Commercial Pilot Licenses issued per annum. These will benefit all aspiring pilots, including women pilots.
The Women in Aviation International (WAI) – India Chapter conducts many awareness programs across the country in collaboration with the Ministry of Civil Aviation, industry and leading women aviation professionals, with special focus on young schoolgirls, especially from low income families. Globally, according to the International Society of Women Airline Pilots, around 5% of pilots are women. In India, the share of women pilots is significantly higher – at over 15%.
This information was given by the Minister of State in the Ministry Of Civil Aviation (Gen. (Dr) V. K. Singh (Retd) in a written reply to a question in Rajya Sabha today.