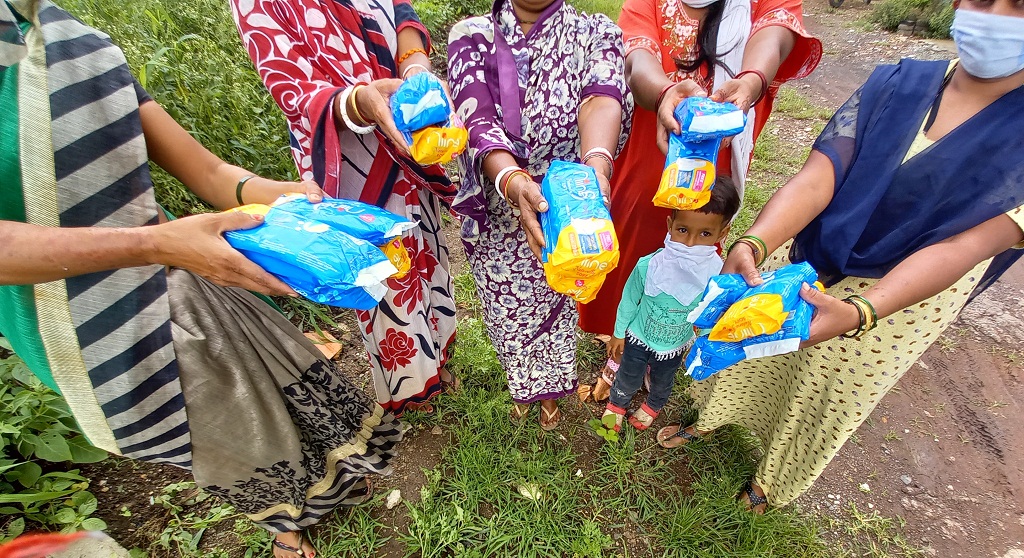 Pune, September 18, 2020: With an aim to expand and involve communities into a social undertaking, 'Pad Squad' a national movement that focuses on preserving the dignity and health of menstruating women and girls from the lower strata of the society by distributing sanitary pads to them has come up with a novel campaign in Pune called 'PAD PETI FOR EVERY BETI' during the Daan Utsav – Joy of Giving Week starting from October 2, 2020.
The campaign will enable people and communities across Pune and all over India to get involved in the social work and take personal responsibility by setting up a 'Pad Peti' in their buildings or societies and put sanitary pads in it, which accordingly will be then collected by Pad Squad members and distributed to women and girls from the economically weaker background during the 'Daan Utsav' week. 
Started by a group of like-minded individuals including Taranjit Kaur and Chitra Subramaniam in June 2020 during the Corona pandemic, the movement has taken a shape with over 50 individuals called 'Padsquadders' from over 22 cities joining and taking the efforts to distribute pads to communities across cities including Mumbai, Pune, Ranchi, Kolkata, Bangalore, Delhi, Ghaziabad, Kalimpong and Lucknow among others.
With other members including Mayuri Joshi Dhavale, Gillian Pinto, Niiya Niiya, Monica Rajeja, Surya Balakrishnan, Devashish Makhija and Shillpi Singh, Pad Squad has distributed over 3 lakh pads all over India over multiple donation drives and has hugely supported with sanitary requirements during the floods in Assam and Bengal. The movement currently does not accept monetary collections and accepts donation only in the form of receiving pads.
"The initiative so far has been supported through pad donation drives and appeals on social media. We want to reach out to communities and people across India by persuading them to join in this 'Daan Utsav' celebration by setting up a 'Pad Peti' in their societies and donating sanitary pads," said Mayuri Dhavale, a founding member of Pad Squad.
Gillian Pinto, another co-founder said, "On our first drive in Pune, Padsquad distributed 2000 pads in a slum in Ganj Peth, where most of the recipients work as domestic help and many of whom have not been paid by their employers during the lockdown. We want to urge people to extend any amount of help they can and experience the joy of giving."
Pad Squad also provides biodegradable and reusable pads that are sourced through NGOs and are also helping women with an SOS medical helpline "Hello Saheli" through its partnership with Sukhibhava Foundation.
To participate and for more information write to padssquad@gmail.com or on mayuridhavale2019@gami.com