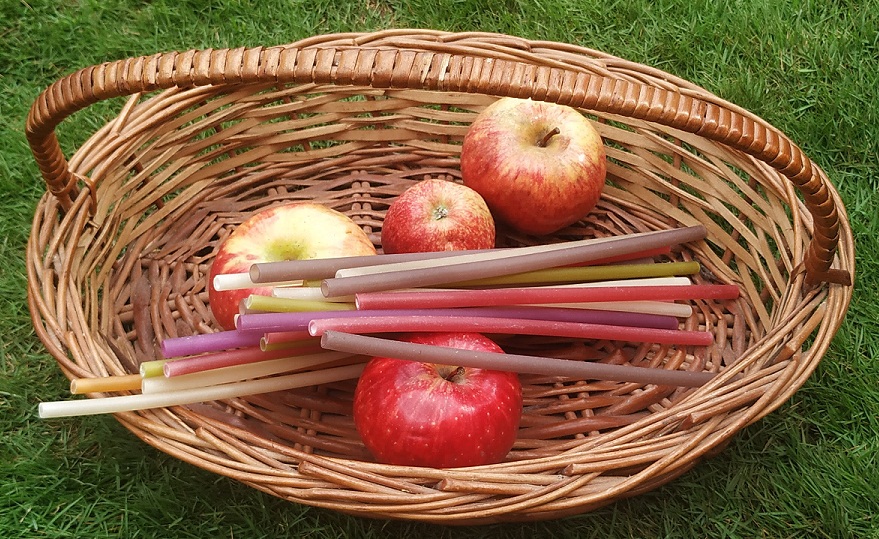 Pune, 25th May 2021: Ruchi Jain's entrepreneurial journey started when she founded Paivi in 2019 with the passion for helping climate change while pursuing business goals. Paivi is the first company in India to bring to the concept of an edible drinking straw. 
Ruchi holds experience in marketing, sales, and she has the ability to think out of the box to find ways to compete with traditional manufacturers. Being a creative person she believes in providing a good experience to the clients while they receive the products.
Ruchi says, "That our product is unique and differentiates from regular products. Along with nature in mind, we bring customization – Imagine giving a choice of straw along with a choice to select a drink. That brings a new dimension to customer experience and opportunities to experiment and make offerings more delicious and give a more fulfilling experience to customers. Our products have better shelf-life and durability. Also, we bring operational efficiency with ease of disposal."
So far their bootstrapped venture has sold more than 2 million eco-friendly straws in the first 2 years in a price-sensitive market. And became profitable after 6 months of starting up. They are planning to raise funds for expansion in the coming months to meet the increasing demand and reduce costs. Also increasing efforts in building a distribution channel. And have built a strong relationship with manufacturers and raw material suppliers in India and abroad.
They manufacture products that aim to replace plastic ones with 100% biodegradable and compostable materials. That means every product that sells will skip filling the landfills and be recycled or completely decomposed back to where it came from (the earth). The interest among consumers has increased lately after seeing the impact of climate change on glaciers, land and sea pollution. Social media has a role to play to educate the young.
They are currently supplying to more than 50+ Hotels in India including Hilton, Sula Vineyards, Shambhala resorts, and many more… & 100+ Quick service restaurants (QSR) including Drunken monkey, Pandhal, Chai stop, etc. In India. Along with more street food vendors and homemakers joining our greener mission. 
Their products include edible drinking straws, drinking straws made of bamboo, wheat hay, paper, and reusable straws made of stainless steel, Hotel guest amenities, and eco-friendly packaging made from agro waste such as wheat and wood husk. All of these products are 100% natural and biodegradable.
She says that the products bring the following value proposition 
For Business
• Reduce carbon footprint
• Increase in brand value as eco-conscious brand
• Drink compatibility = More options in offerings
• Better customer engagement and retention
• Better shelf-life and durability
• Better waste management
 For End-Users
• More fulfilling and premium experience
• Appealing to eco-friendly customers
The company product caters to Hotel & hospitality industry, Food & Beverage industry, and Individual buyers. Their B2B products such as hotel amenities and drinking straws cater to Restaurants, Fast Food chains, Pubs & Lounges, Hotels & Resorts, Cafes and juice and Smoothie stores.
"Daily use products and edible straws target the audience that includes every eco-friendly citizen who wants to start his/her day through a simple contribution to nature by using our biodegradable products instead of plastic products that we use daily such as combs, toothbrush, razor etc. We have included these products both as hotel amenity package as well as listed separately on the cart at our website paivi.in and on eCommerce websites", Ruchi informed.
With the thought of saving the environment, the current focus is mainly on the ways to dodge plastic and use biodegradable products from agro-waste.  
Ruchi comes from a service background whilst having different dreams. She was always passionate about starting a business. While pursuing her bachelor's degree, she tried some small stints at merchandising and apparel. It was an attempt that didn't' really grow well. But she got to learn a lot around sourcing, handling vendors, product quality and faced a ton of problems as well with demanding customers, unprofessional vendors, and lost payments.
After graduating, she moved to Pune. Her curiosity into how shipping works landed her in a job at a tiny drop-shipping start-up where she learned how eCommerce platforms work from the other side. Another year at a real estate firm as a marketing associate helped improve her business communication skills.
She wanted to try business again. This time, she wanted to do it right. She picked up a task to sell something that everyone uses every day and has a scale – A Toothbrush. And after a lot of research and experience to try another product – Straws. Things seemed to work. While working on these products, it clicked that these items are purely plastic and produced at huge scales globally, having a huge impact on the environment. It was an eye-opening moment and the start of a necessary change rather than an opportunity.
On average, one person consumes 34000 straws during his/her lifetime. A single plastic straw takes 100-500 years to disintegrate & affects 600 species. This is not the legacy anyone of us wants to leave for our future generation. A small product such as a straw can have this implication imagining the use of plastic products in Hospitality on daily basis gives chills down the spine.
Ruchi says, "The nature lover in me felt this could be something I could help fix and I stepped forward making plastic-free and biodegradable versions of these products. We designed our business model around eco-friendly and sustainable solutions for the hospitality industry to address the above problem. I was also impressed by the Korean edible drinking straws and decided to make them for our geography. And we're established as India's first Edible Drinking straw company. Now we have more than 15 categories of products solving the plastic problem holistically." 
She further informed, "Our goal is to replace plastic in products that have a high impact on the environment with more sustainable and eco-friendly options. We're continuously adding categories to our inventory with high value to fuel our growth and cater to our customer base. We're also currently researching on improving our materials to increase shelf life for edible products, and reduce production costs for most of the inventory. Our long-term goal is to fulfill our vision to make this world a better place to live in."