PANVEL – HAZUR SAHIB NANDED EXPRESS TO RUN DAILY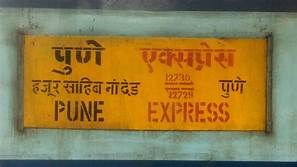 18 Jan 2020, Pune- Railways have decided to run Train No. 17613/17614 Panvel – H.S. Nanded – Panvel Express daily instead of 6 days a week with effect from 1.2.2020 Ex Nanded and with effect from 2.2.2020 Ex Panvel.
There is no change in the existing composition, stoppages and timings of the train.
Reservation: The bookings for increased frequency of 17613 will open from 19.1.2020 at all PRS locations, through internet and on website www.irctc.co.in.