7 Myths of UPSC Examination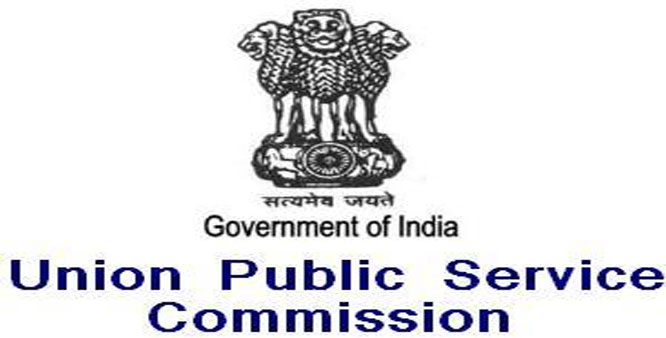 18 Jan 2020- Union Public Service Commission conducts the exam every year for admitting candidates in Indian Administrative Services (IAS), Indian Foreign Services, Indian Police Services, and other allied services. The UPSC generates the notification related to this exam in February every year.
The entire assessment takes place in three stages. First is the Prelims, which takes place in the third or last week of May. Those who clear prelims, become eligible to give mains and those who clear mains get a call for personality test.
It is not as easy as it appears to us. But, there are certain myths in the air that negatively affect the energy and confidence of an aspirant. These also create confusion. Many times these little things become the reason for the failure of an aspirant. Therefore, we need research before following anything blindly. Trust the facts and not the myths.
Top 7 Myths of UPSC
Certain myths about UPSC examination are given below:
#1. ASPIRANT SHOULD KNOW EVERYTHING IN THE UNIVERSE
This is the first headache of an aspirant who is about to start his preparation for this exam. It appears that only those who know everything about everything gets selected, but it is not valid.
The UPSC wants an aspirant to follow the syllabus strictly. But when such words like, 'UPSC CAN ASK ANYTHING FROM ANYWHERE,'are in the air, it puts an extra burden on the aspirants. They go for those topics which are irrelevant and unnecessary for the examination point of view.
Therefore, it is essential to go through the syllabus very thoroughly before starting preparing for a civil service examination. It is the foremost task because if one avoids it, he will end up wasting his time on those topics which are irrelevant.
#2. EVERY BOOK IS IMPORTANT
There are hundreds and thousands of books available in the market which are published by various publishers and written by various authors. But, the fact is preparing from each, and every book is not necessary.
If we look around, every other person will be following a different book and will recommend us to follow that too. This is the biggest mistake that aspirant does. They go for the books suggested by others and end up mixing things. 
This mistake puts an aspirant into a situation where he finds it difficult to complete his syllabus within a limited time. The aspirant is advised to prepare their book list before they start their preparation and strictly stick to it.
#3. MEMORIZE EVERYTHING
People believe that for clearing the IAS exam, they need to mug up each and everything. They go for various resources and try to memorize whatever they find. But the fact is LITTLE IS ENOUGH.
An aspirant should revise what he earlier learned rather than rushing for memorizing each and everything about a topic.
Revision is the key to success. A candidate with little, sufficient, and adequate knowledge can clear the UPSC examination. All he needs is to revise more frequently.
#4. COACHING IS NECESSARY
Gone are the days when taking coaching classes were considered necessary for clearing the UPSC examination. Today, it depends on your strategy and approach. There are many other options available today. These options vary from postal courses to online courses. An aspirant can go for whatever he is comfortable too.
It is not easy for everyone to leave their home and settle in a completely new city. It put a financial burden on his parents. The problem of laundry, arranging food on their own, traveling, etc. are faced by those who travel to big cities for preparing for their civil services examination. Nothing feels better than home, and today anyone can start his preparation while sitting in his comfort zone. This is more economical.
Complete dependence on coaching institution does not get favorable results. We all know that many students are sitting in the same batch, and only a few get selected. Those who get selected study on their own too. They find their way to handle things. Coaching is important for guidance, but in the end, it's all one's efforts that count.
#5. LONG STUDY HOURS
It's the biggest myth that those who want to clear civil service examination needs to have extended study hours. What about those who prepare while working in any office? These people also clear the exam.
Therefore, long hours are not any requirement, which will lead you to success. It is essential to plan your time table judiciously.
The course is vast, but the time is limited, and no one wants his efforts to go futile. Long hours will lead to the level of saturation, and you will end up giving up on your dreams. There is no alternative to hard work, and for doing the same, you'll need to study. Studying all day is not a solution either because you will eventually exhaust after some time. 
Give time to your hobbies and your loved ones. These little things will help your mind to concentrate more, and your loved ones will encourage you to do better.
#6. ATTEMPT MAXIMUM QUESTIONS IN PRELIMS
This is considered as the biggest mistake for any multiple-choice exams, and UPSC is on that list too. People will suggest you attempt many questions even when your choice depends on random guesswork. This can work for a few people but not for everyone.
UPSC deducts marks in Prelims for every incorrect answer you supply. Therefore, with random guesswork, you will lose your precious marks, and this will lead to failure.
You can go for those questions which require elimination, and you are somewhat sure about it. But do not waste your time on those who will never strike into your mind
#7. RELY ON NOTES PROVIDED BY COACHING
The notes supplied by coaching are not only provided to you but are supplied to everyone who pays for it. The time is limited; you can't go on studying the entire book again at the time of your revision. Therefore, it is essential to make short notes of relevant topics.Your notes will be yours and will have its imprint in your mind. There will be a sign of your creativity in your notes. You will find new ways of understanding and presenting things.
You will learn where to make diagrams, charts, and maps. It is easy to memorize things while writing, and when you make your notes, you will also memorize along with it. It will save your time.
ANSWER WRITING IS NOT IMPORTANT 
After covering the entire syllabus, it is guaranteed that everyone will know the answer. Despite the great knowledge which one possesses, he is unable to crack the exam. The reason for failure here is the lack of practice.
There are around 20 questions that are to be covered within a limited time period, and speed is all you need to finish the paper in time. Your hands will give you the required speed, but your brain will work that fast only when you practice more and more.
The way you write and present your answer makes a difference between you and other competitors. Answer writing practice will enable you to express yourself more artistically than others.
CONCLUSION
Though UPSC is considered to be the toughest examination, a well-planned strategy and correct knowledge of things will lead you to success.