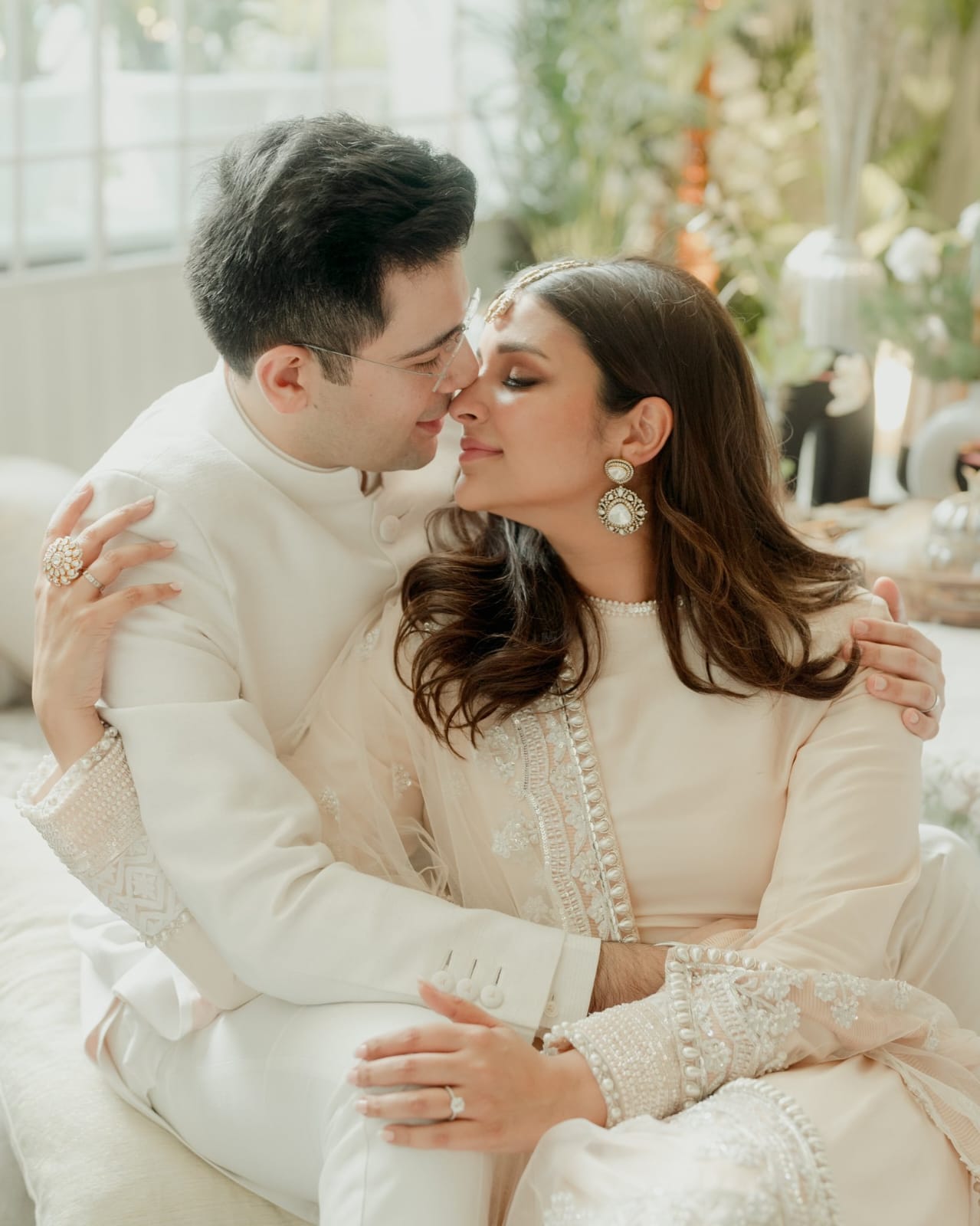 Delhi, 13th May 2023: In a delightful union of Bollywood and politics, renowned actor Parineeti Chopra and Aam Aadmi Party (AAP) leader Raghav Chadha got engaged in a mesmerizing ceremony on Saturday evening. Surrounded by their loved ones, the couple looked picture-perfect in coordinated white ensembles, radiating pure joy and love.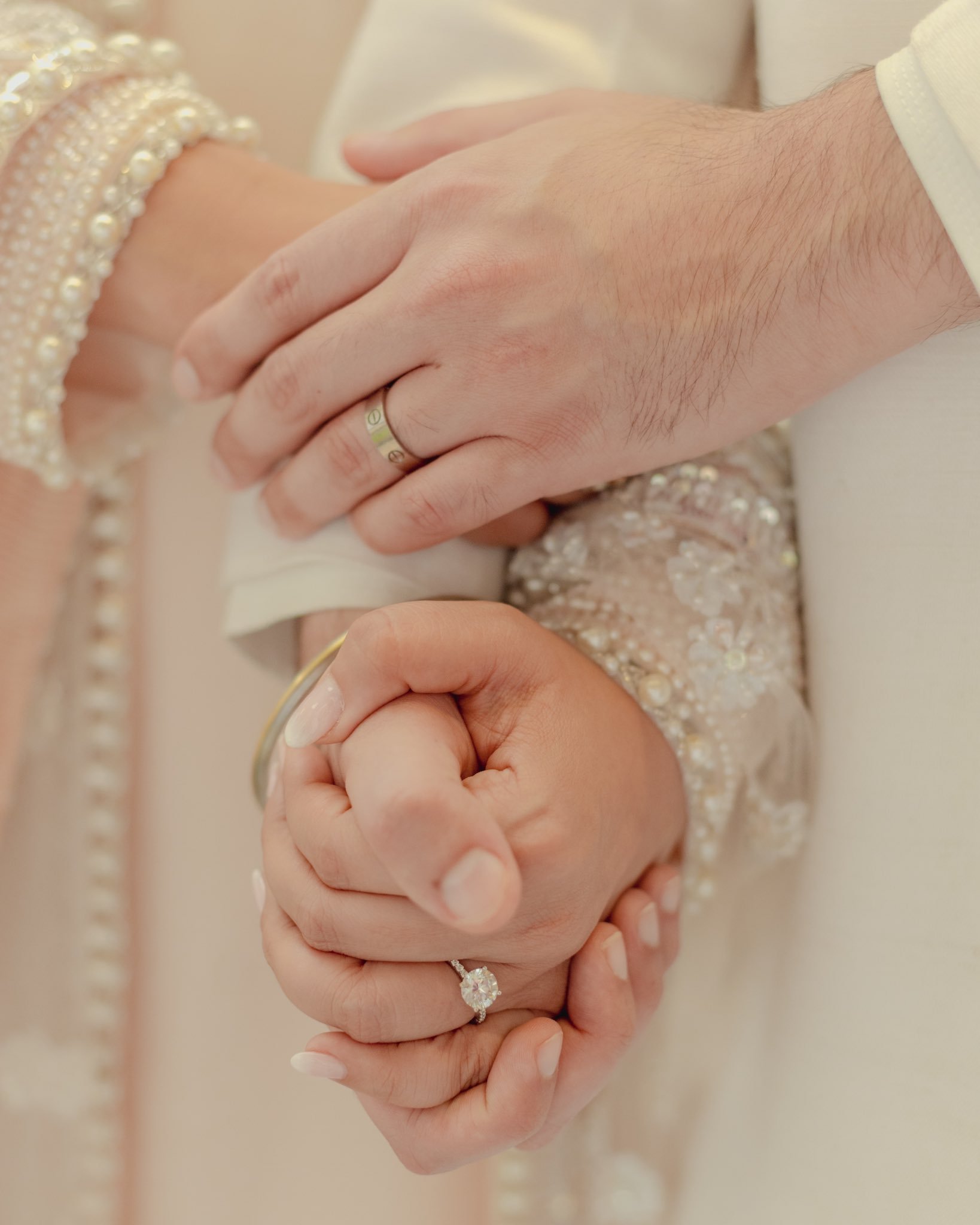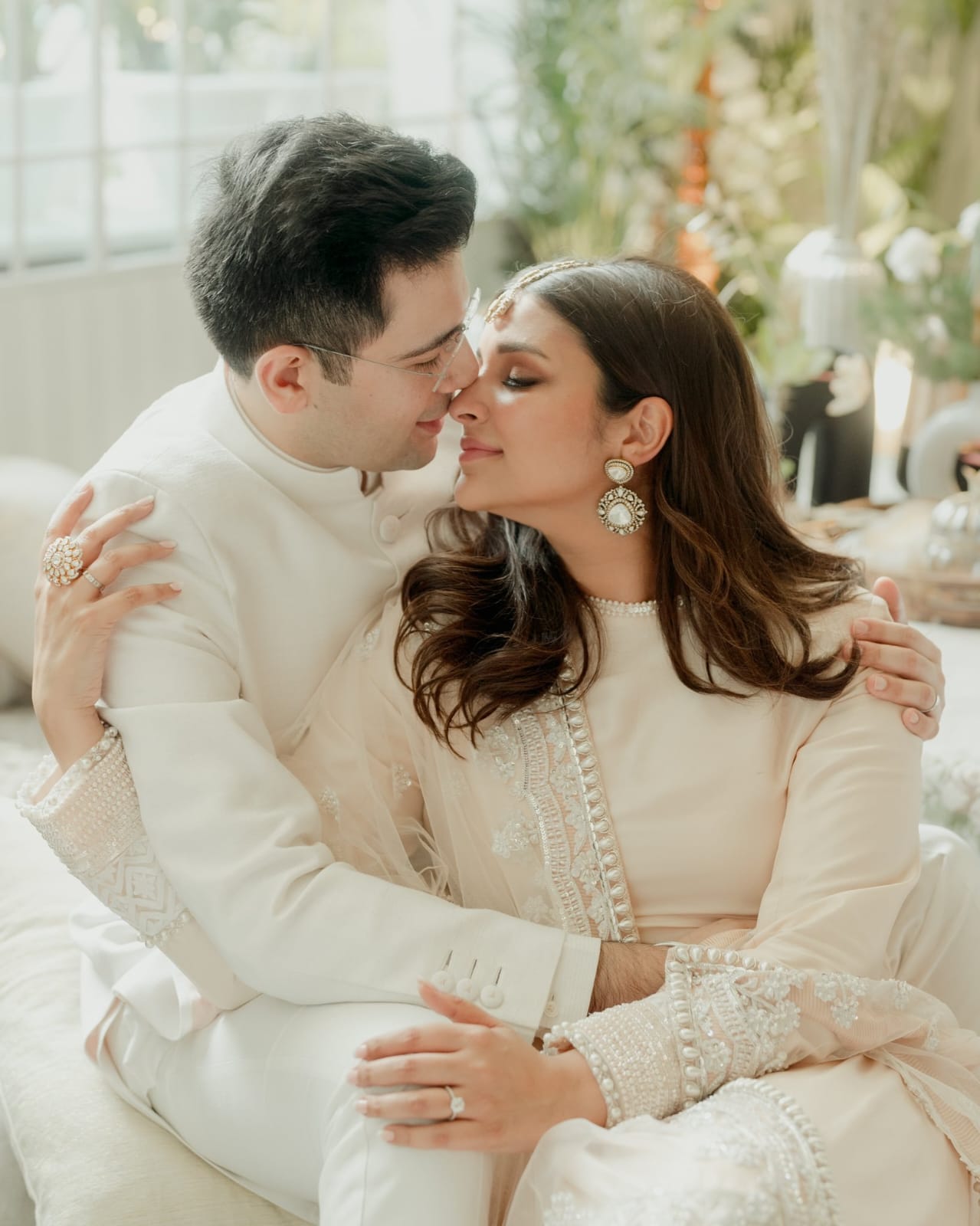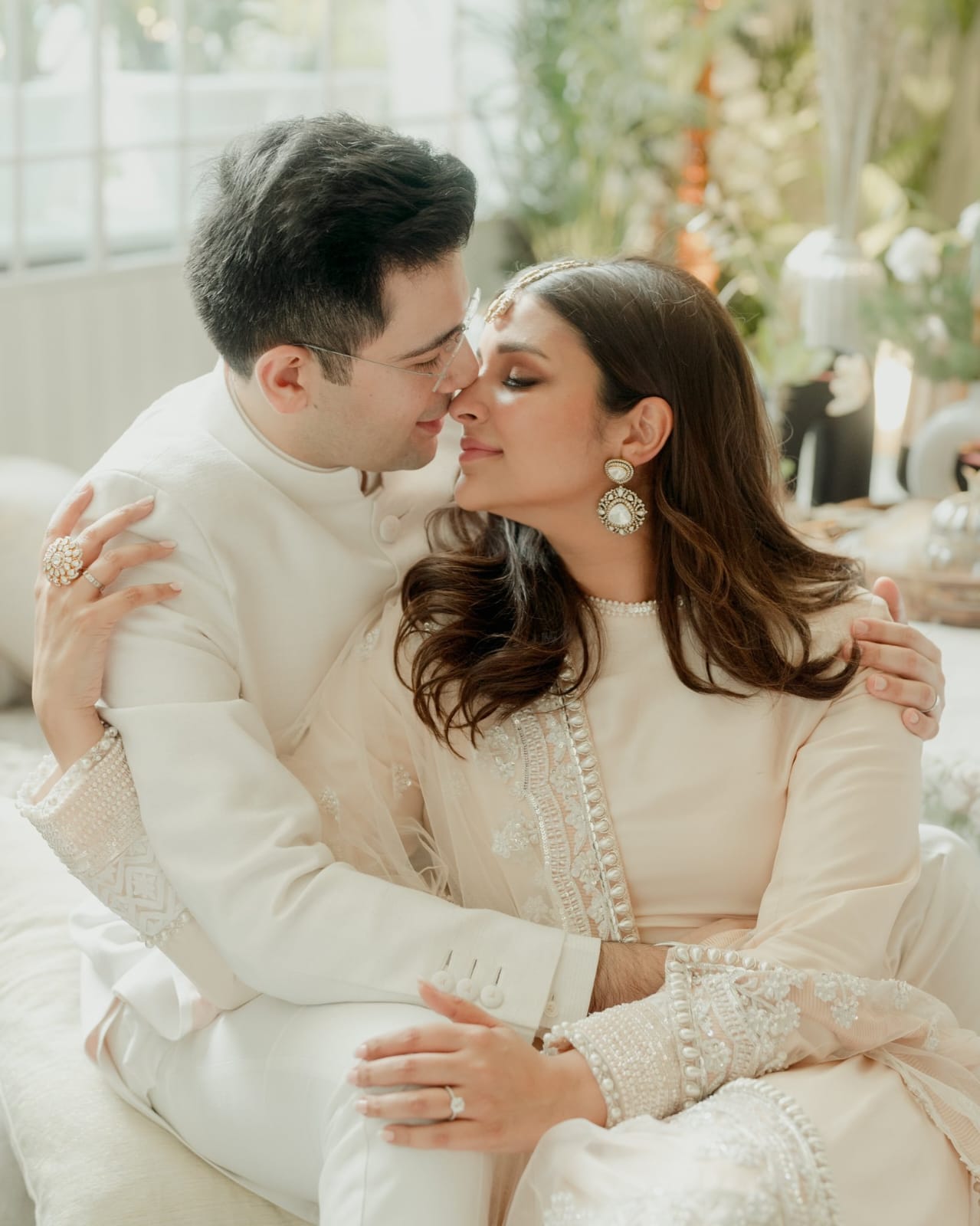 Parineeti stole the spotlight in a stunning white kurta, complemented by an exquisite lace dupatta designed by the renowned Manish Malhotra. Raghav Chadha, on the other hand, opted for a dapper Achkan curated by Pawan Sachdev. Their harmonious outfits perfectly symbolized their unity and shared commitment.
Both Parineeti and Raghav took to social media to announce their engagement simultaneously, sharing identical posts that expressed their elation. Parineeti's heartfelt caption read, "Everything I prayed for… I said yes," while Raghav's message expressed, "Everything I prayed for… She said yes."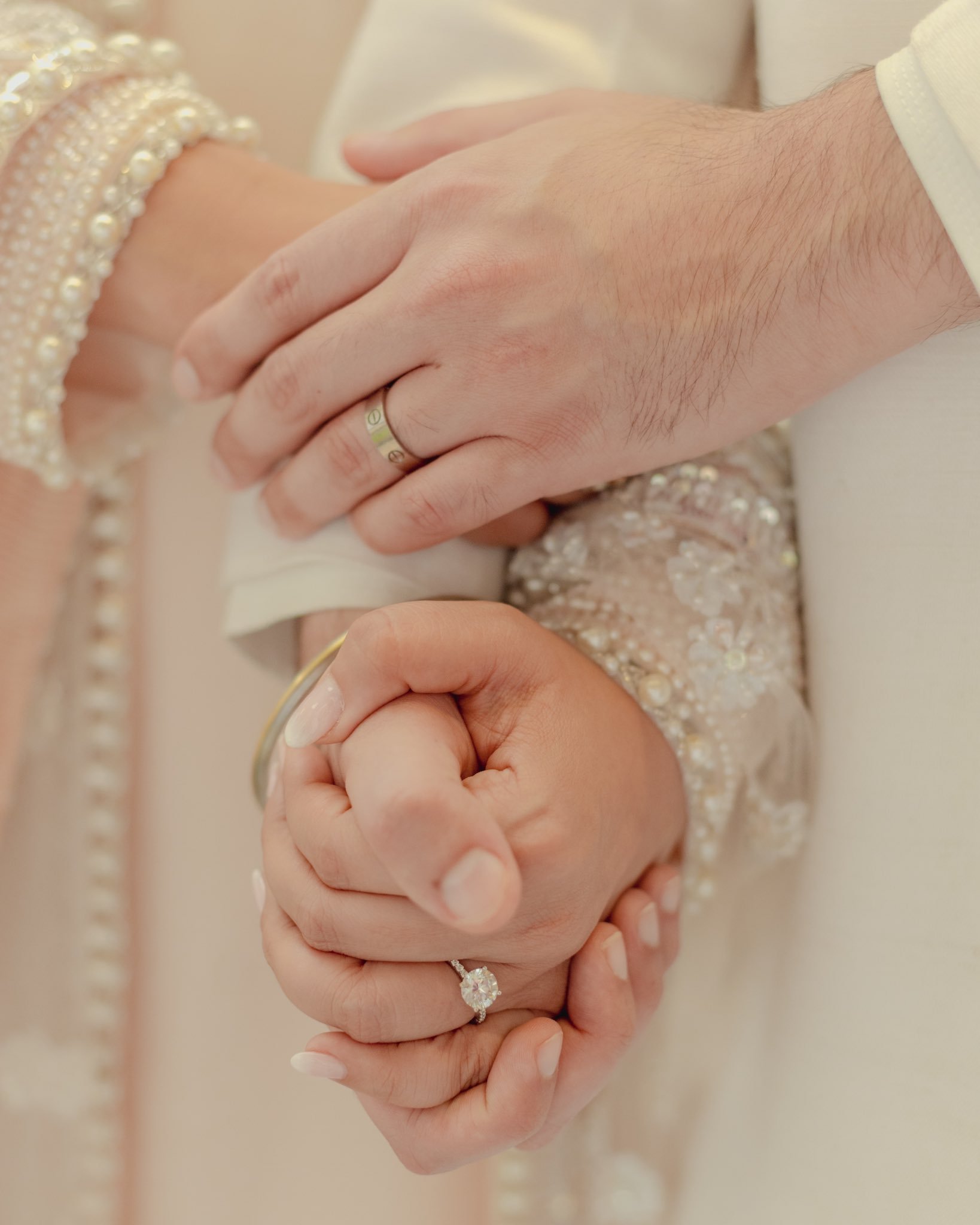 Among the esteemed guests in attendance was Parineeti's cousin, global icon Priyanka Chopra, who graced the occasion with her presence. The Bollywood superstar arrived in Delhi earlier in the day and charmed the paparazzi as she posed graciously at the venue.
Speculation about Parineeti and Raghav's relationship had been circulating since earlier this year when they were spotted together at a popular Mumbai eatery. Their subsequent appearances together at the airport and even at an IPL match only fueled the rumors, leading up to this joyous announcement.
The engagement ceremony was held at the enchanting Kapurthala House in Delhi, providing the perfect backdrop for this momentous occasion. The event showcased the couple's deep love and shared journey, surrounded by their closest family members and cherished friends.
As Parineeti Chopra and Raghav Chadha embark on this beautiful chapter of their lives together, fans and well-wishers eagerly anticipate their forthcoming nuptials. The engagement ceremony was a true celebration of love, marking the beginning of an extraordinary union between two extraordinary individuals.