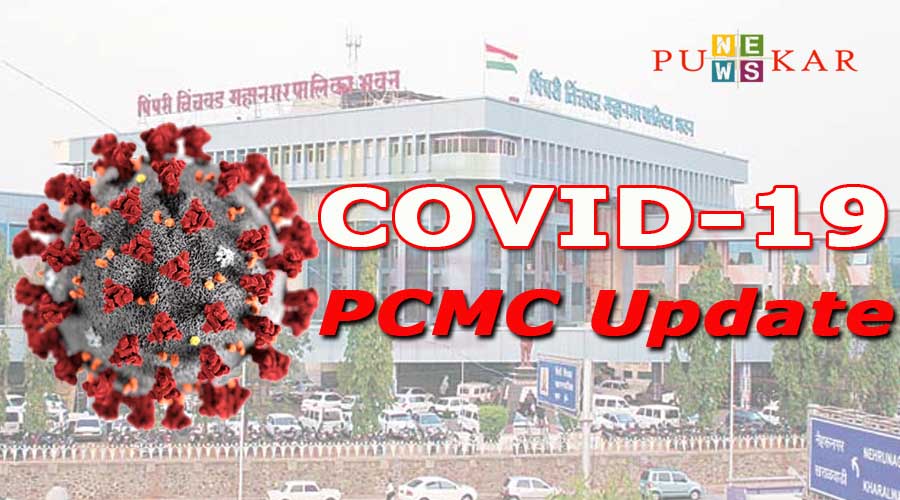 Pimpri Chinchwad, June 5, 2020: A total of 44 people were found COVID19 positive till 9:34 pm on Friday. As a result, the total number of Coronavirus positive patients admitted in Pimpri Chinchwad Municipal Corporation (PCMC) jurisdiction has reached 679 . Out of total patients 416 have been cured while 251 are still undergoing treatment. Till date, 12 people have died in the city.
Today 37 persons got discharged from hospitals . The new COVID19 patients found positive today are from Chinchwad (11), Chikhali (1), Dapodi (5), Pueenagar (1), Charholi (3), Pimpri (5), Bhosari (8), Wakad (3) ,Akurdi (2), Kalewadi (3), Kasarwadi(1), and Nehrunagar (1) .
Till date most patients have been found in Chinchwad (236), Pimpri (67), Rupinagar (42) in Nigdi, Bhosari Gaothan area (54), Wakad (34), Old Sangvi (25). Therefore, all these places have become hotspots. However, for the last eight days, the patients here have recovered and started returning home. The administration has instructed all those who have recovered to stay at home for 14 days, i.e. home quarantine.
According to Pune Municipal Corporation (PMC), the total number of Coronavirus positive patients till date has reached 7447 out of which 4675 have been cured while 370 have died. There are still 2402 active patients undergoing treatment in various hospitals. They include 183 critical patients out of which 45 are on ventilator support. Today swab samples of 1656 people were collected for COVID tests. Till now 56,806  people have been tested in Pune city.
Across Maharashtra, there were 2436  new COVID19 cases taking the total number of cases to 80,229, Also, 139 people died while 1475 got discharge from hospitals after being cured. There are still 42,215 active cases. The total death toll stands at 2849, while 35,156 patients have been discharged till date, according to Maharashtra Health Department.
According to the Union Health Ministry, the number of Coronavirus positive patients has reached 226,770 across the country. Out of this, 109,461 have been cured and discharged from hospitals while 6348 people have died and one patient has migrated out of the country. There are still 110,960 active patients undergoing treatment in hospitals across the country.