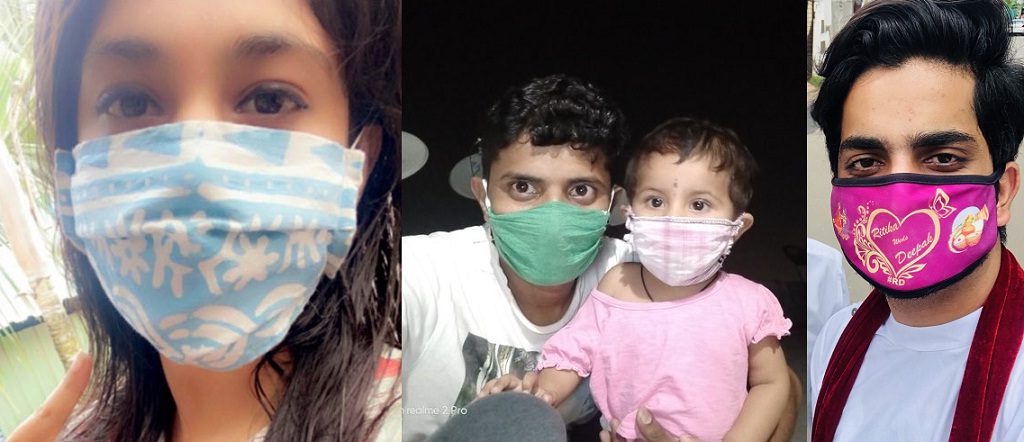 Mrunal Jadhav
Pimpri, July 8, 2020: The Pimpri-Chinchwad Municipal Corporation (PCMC) has started a campaign #MaskforSafePCMC on social media. The citizens are encouraged to post photos wearing attractive masks on social media by tagging 'PCMC Smart Sarathi'. City's MLAs, corporators and commissioners have also participated in it, making it viral. Many citizens have also started posting their photos on Twitter and Facebook. 
For the last two months, strict action has been taken against people who don't wear a mask. According to medical and scientific experts, saliva is one of the sources of spreading the virus. The civic administration has launched the campaign to create awareness among the citizens.
Some of the comments of people include:
Let's protect our city, let's use masks and let's protect
Now let's use our daily task to defeat Corona
My city turned metropolis by hard work of many, I will live with a mask because I am a real Pimpri-Chinchwadkar
Our city has travelled from a bullock cart to an Audi, I will always wear a mask, I am a real Pimpri-Chinchwadkar"
Citizens are also appealing to everyone to use the mask by sharing their photos of showing a finger towards the mask on social media.
PCMC has advised citizens the following;
Wash hands before using the mask. 

Wear a mask for only six hours. 

A mask should cover the face, chin, and nose. 

Don't reuse the disposable mask. 

Throw the mask in a dustbin after use.