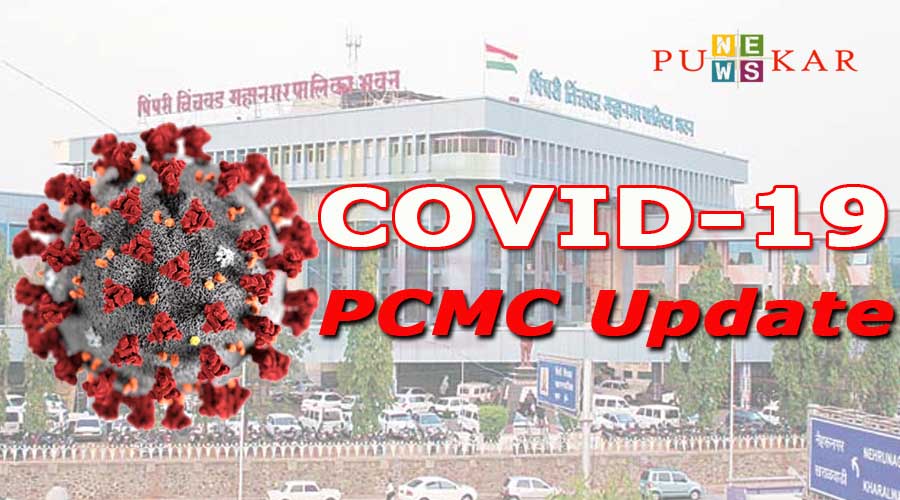 Pimpri, May 25, 2020: Till 8.51 pm today, 36 Coronavirus positive patients were reported in Pimpri Chinchwad Municipal Corporation (PCMC) area, taking the total tally to 390.  According to PCMC, the new patients include 18 from Anandnagar (Chinchwad), 1 from Rupeenagar, 1 from  Pimple Saudagar, 1 from Wakad, 1 from Chinchwad,  12 from Bhatnagar  1 from kalewadi, 1 from Old Sangvi .  Anandnagar near Chinchwad station has reached 123.
PCMC officials said that out of 390 total patients, 170 have been cured while seven have died. There are still 213 active patients who are undergoing treatment in different hospitals including YCM hospital and Bhosari hospital. Also, out of 59 patients from outside PCMC who were found positive, 10 have died while 18 have been cured. There are still 31 of them undergoing treatment in PCMC including 0ne who were found positive today.
In Pune Municipal Corporation (PMC), 399 new patients have been found today till 7.30 pm. Also, 175 patients have recovered while 10 people died. According to the PMC health department, the total number of COVID patients in Pune city has reached 5181 out of which 2735 have been cured while 264 have died.
At present, 2182 active patients are still undergoing treatment in different hospitals. They include 179 critical patients including 44 with ventilator support. Today swab samples of 689 patients were collected for COVID test. Till now samples of 41,863 people have been tested.
Across Maharashtra, there were 2436 new COVID19 cases taking the total number of cases to 52,667. Also, 60 people died while 1186 got discharge from hospitals after being cured. There are still 35178 active cases. The total death toll stands at 1695, while 15786 patients have been discharged till date, according to Maharashtra Health Department.
Follow Punekar News: